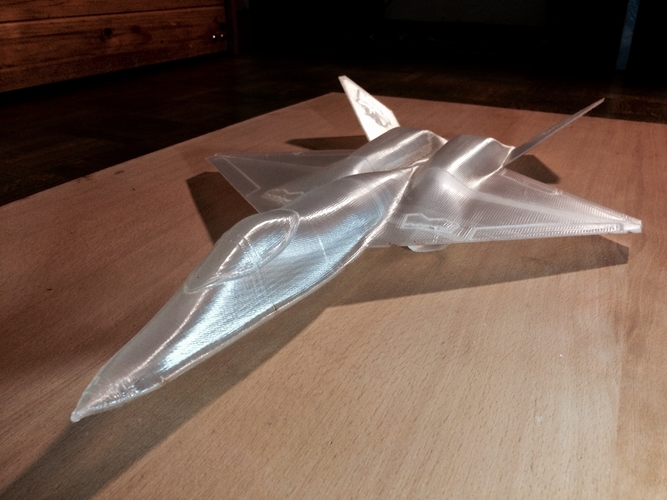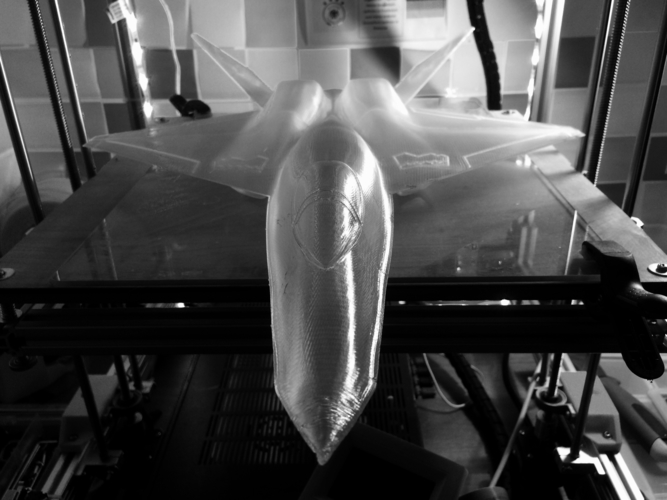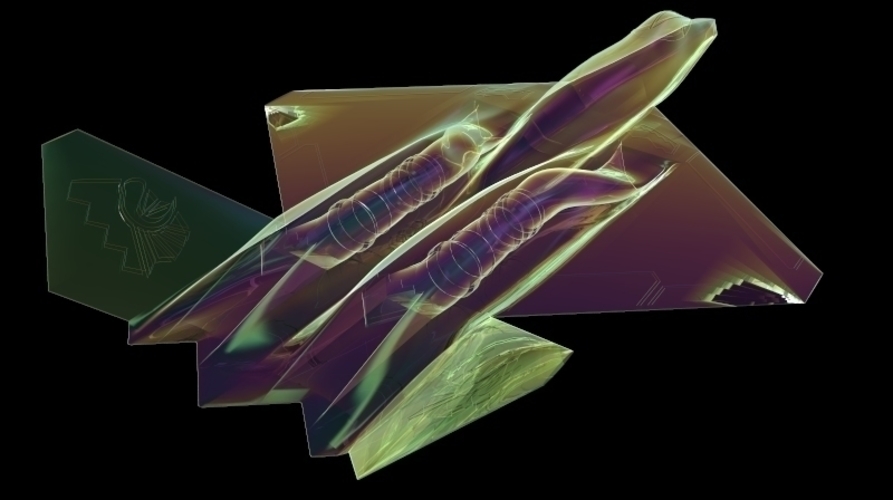 The awesome Northrop/McDonnell Douglas YF-23 Stealth Fighter in 1/35th scale. Modeled from declassified 2D reference drawings, too many to upload but I have included a couple of samples. I think this aircraft has amazing lines and I just love the under-wing engine intakes which 'S' curve upwards to connect to Transformer-esque exhausts up top. I read that this design was an attempt to minimise engine exposure to radar/ frontal heat signature. You will see what I mean when you print the model.
The model comes in two parts that can be superglued together and painted. I recommend printing as a single wall print with vase mode ON, but it prints fine with infill too. The model is approx 59cm long, 38 cm wide and 10 cm tall. You can scale it down to fit your printer but at 1/35th scale each half will need a build size of 300mm x 300mm x 300mm.
Shown is an example printed in vase mode with a 0.6mm nozzle. With a thicker nozzle I trade a bit of print quality for strength and much shorter print times. 
Enjoy!