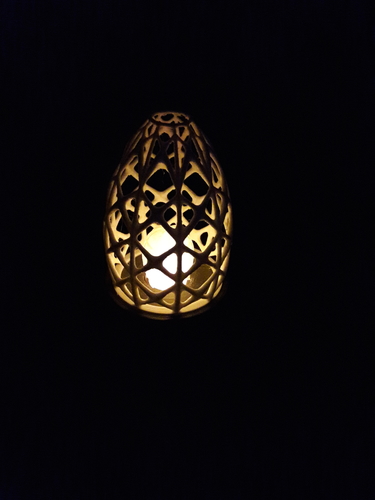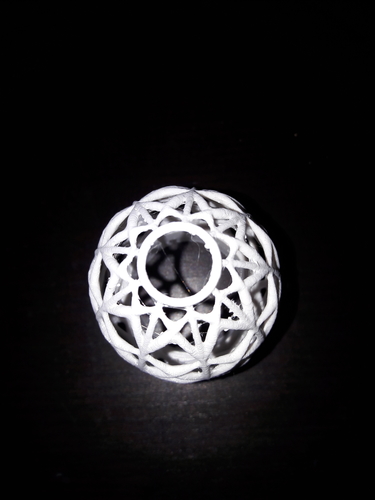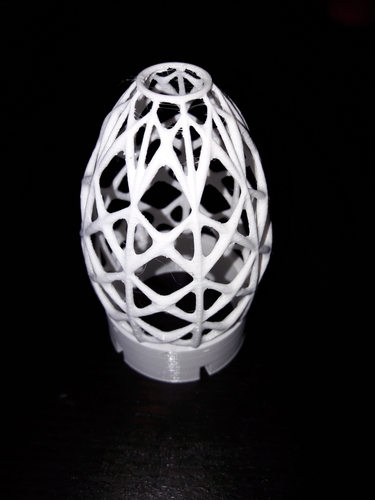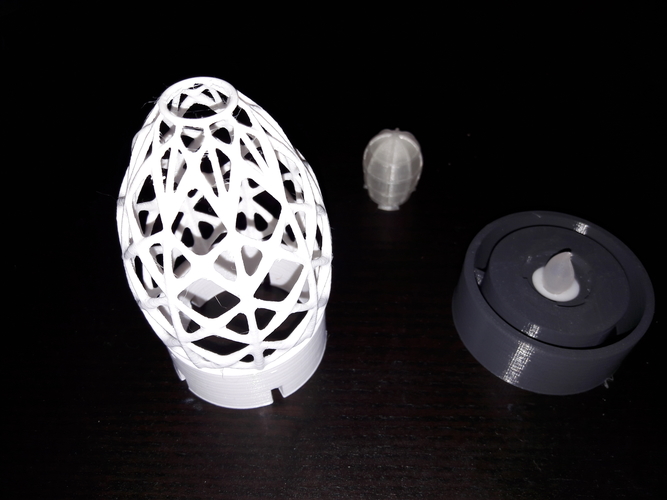 Organic Lamp is a three piece lamp in the same series as Leaves lamp. The "Organic Egg" is interchangeable with the "Decorative Leaves" from Leaves lamp.
It uses a LED tealight as lightsource (37-38 mm diameter tealight is preferred. IKEA Mognad LED tealight works fine)
Lamp Bulb should be printed in transparent filament. I have used CraftUniques PLA for all parts and works nice. The "Organic egg" in the pictures is printed with Add:Norths PETG. 
100 microns recommended for bulb. For other parts 200 microns is fine enough,
Base needs support for top surface. The others print well without any support.
See pictures for my results with settings and material as above.
RackMultipart20180307-24975-dqzktg.zip/Base.stl
51.4 MB
RackMultipart20180307-24975-dqzktg.zip/Lamp bulb.stl
17.7 MB
RackMultipart20180307-24975-dqzktg.zip/Organic Egg.stl
30.3 MB