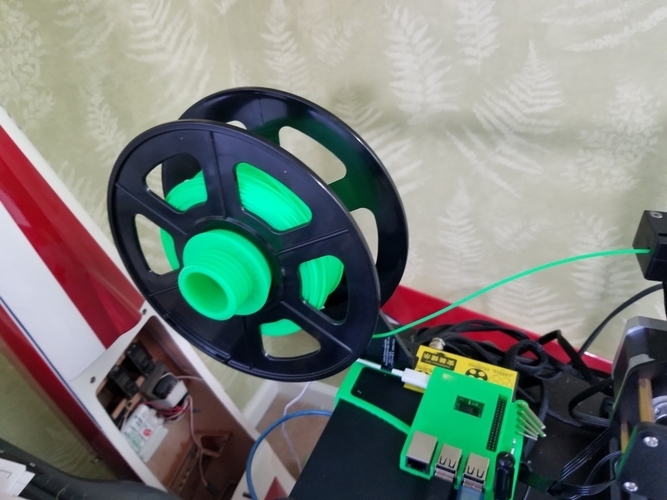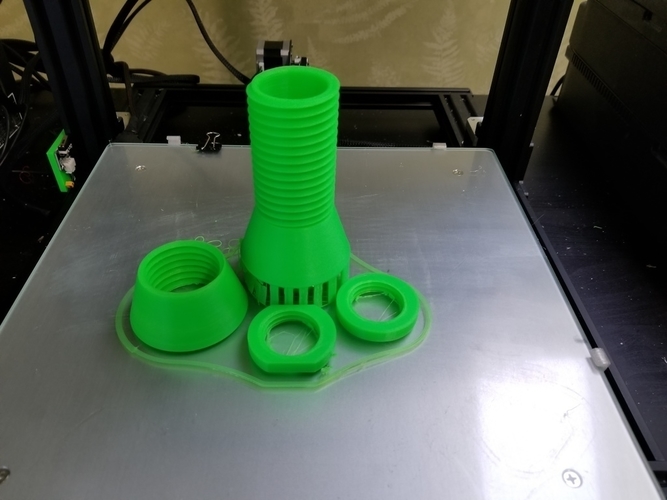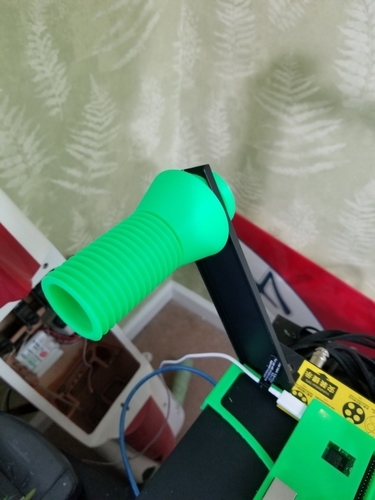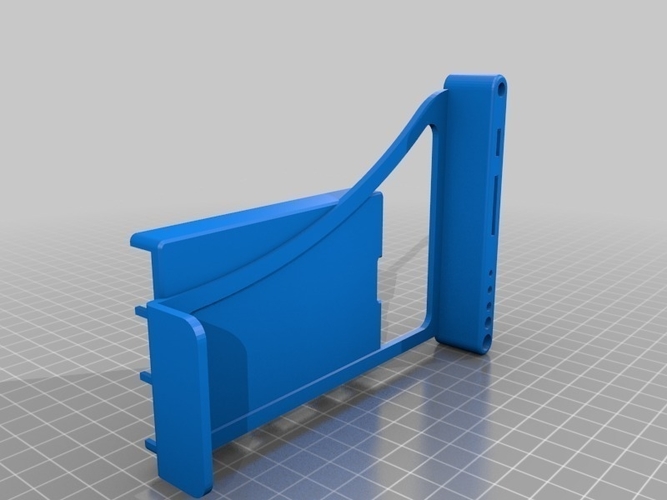 No Prints Yet

Be the first to upload a Print for this Design!
Summary This is a remix combination of https://www.thingiverse.com/thing:2310766, and https://www.thingiverse.com/thing:2411349. I've added the threads from the longer spool holder to the end of the parametric adapter as to eliminate the original spool holder that came with the CR-10. As always, if you make it, I'd love to see pictures! Print Settings Printer: CR-10S Rafts: No Supports: Yes Resolution: .2 Infill: 10+ Notes: I printed the main spool holder with supports with the small threads down, supports touching bed only. The rest can be printed without supports, and probably should be, since support material was a pain to get out of the threads. Post-Printing The nut with the cutout goes on the inside, towards the spool to prevent the holder from spinning, the one without the cutout goes on the outside to hold it on. How I Designed This I created this using MeshMixer, by just combining parts from the other two projects using the combine tool, after printing the original parametric spool adapter alone and getting my original spool holder hopelessly jammed halfway in and unable to remove it. I included the other needed parts from the other projects for convenience
Like many of my designs, this one is available for free on Thingiverse, or you can support my work by downloading it here. 
CR-10spool-adapter_remix.stl
36.8 MB