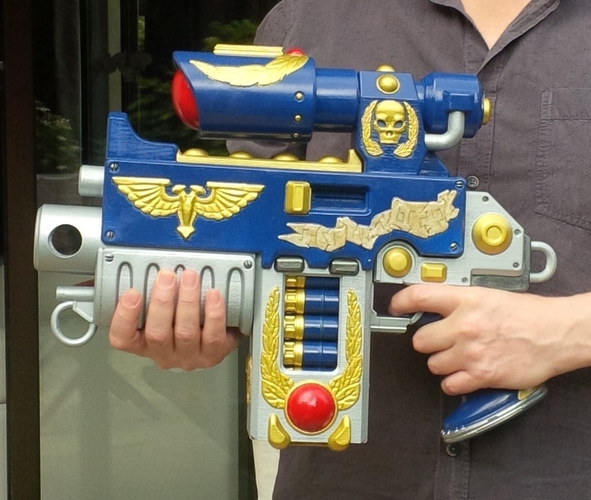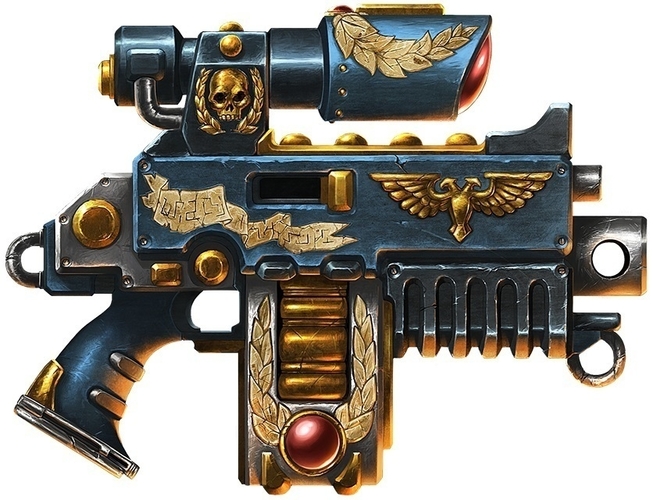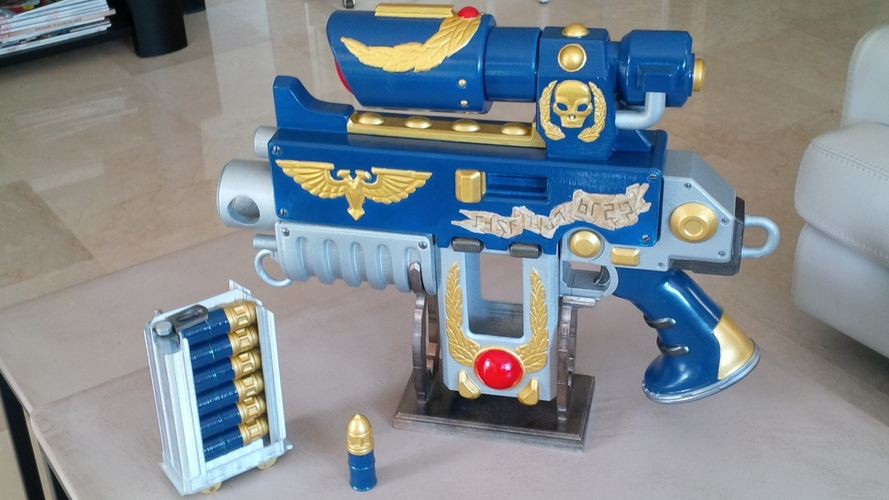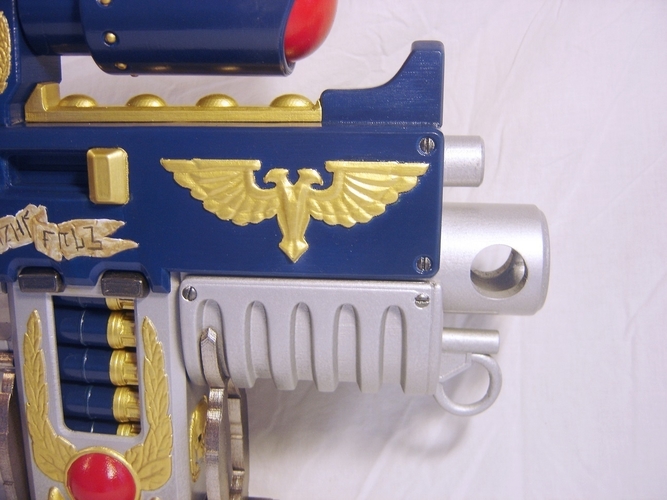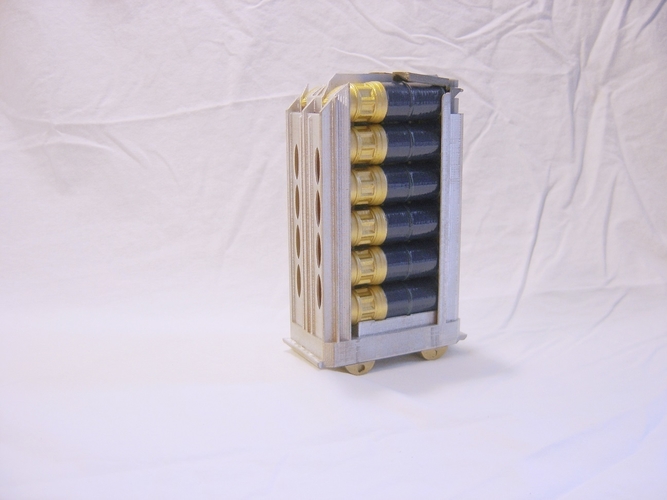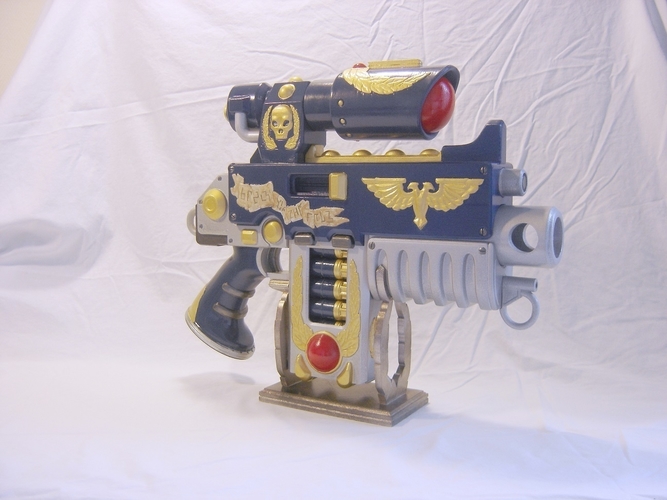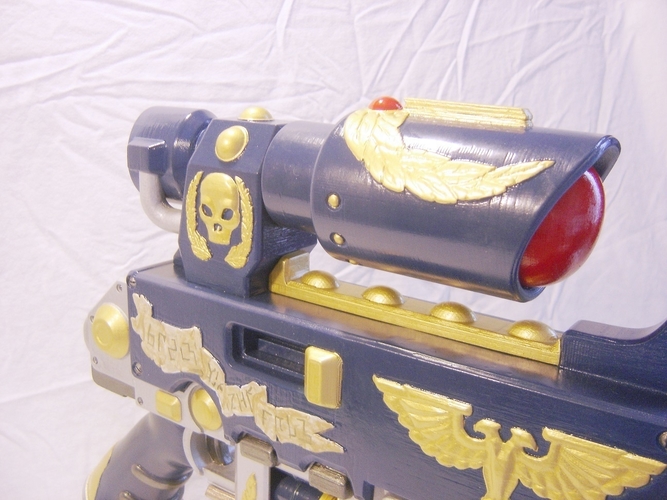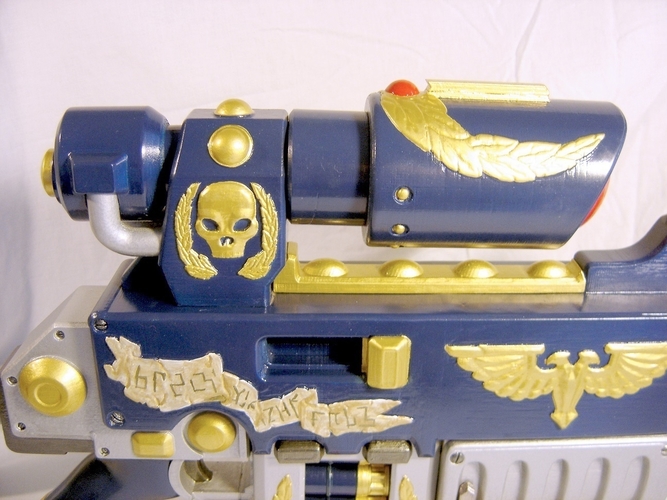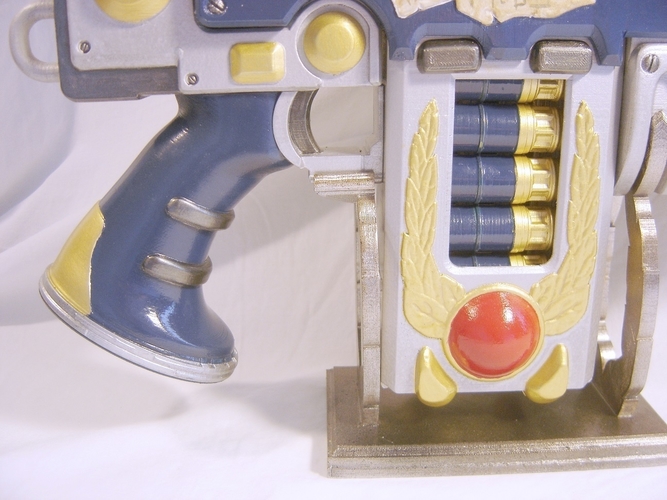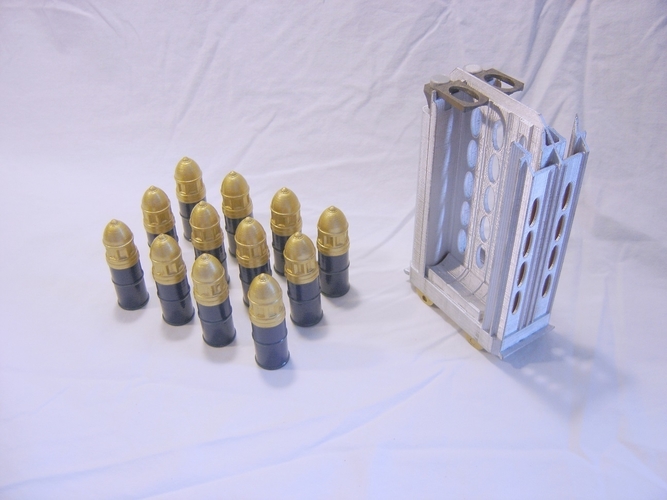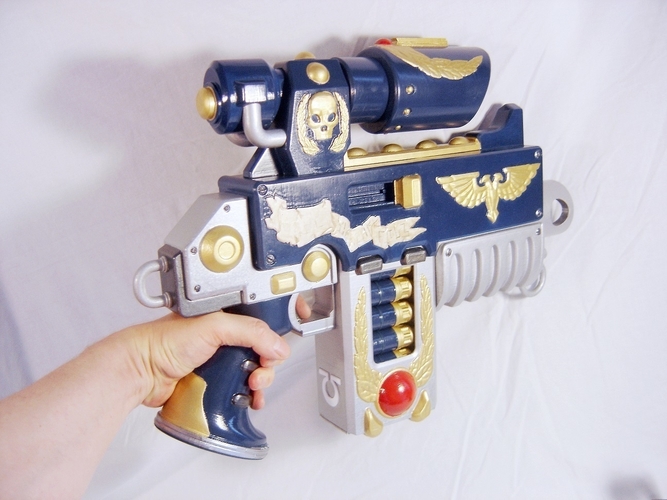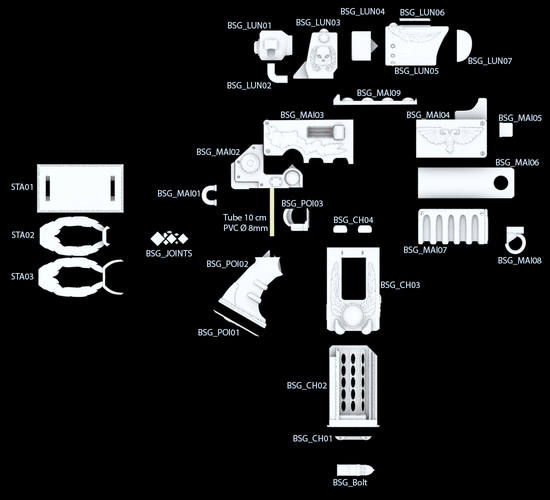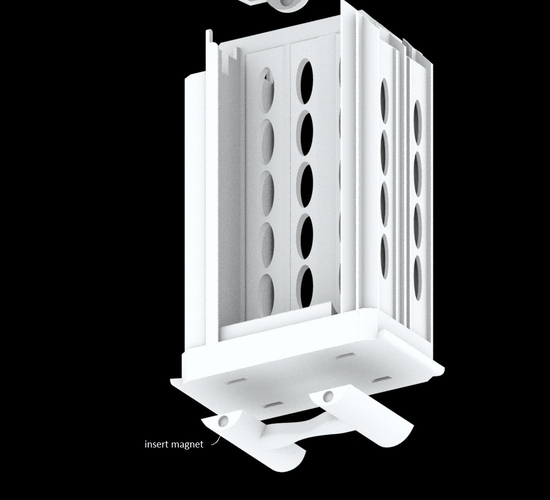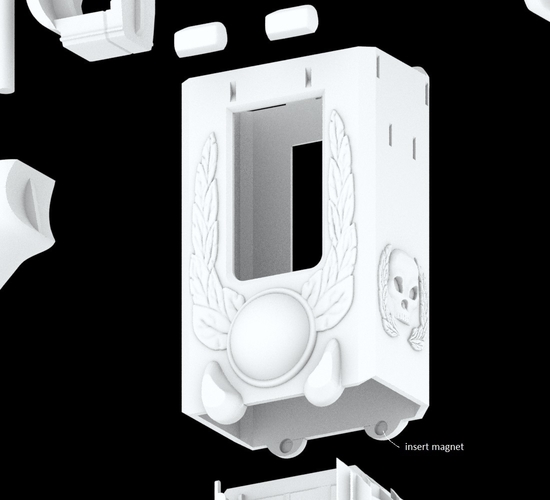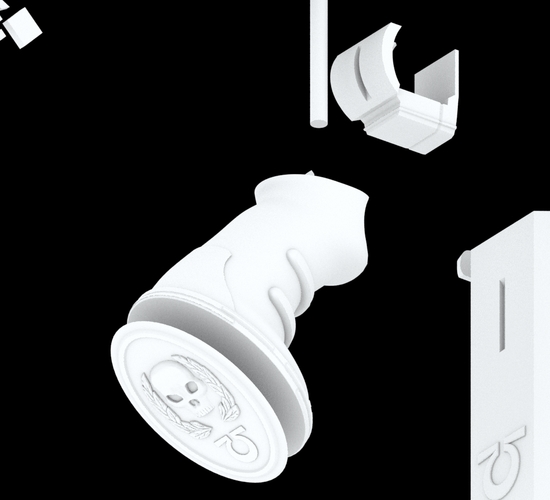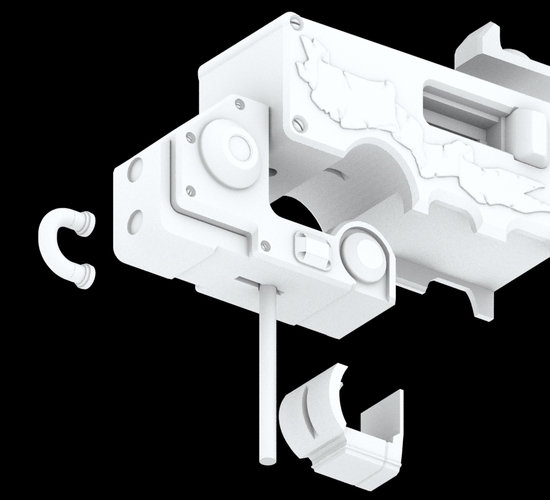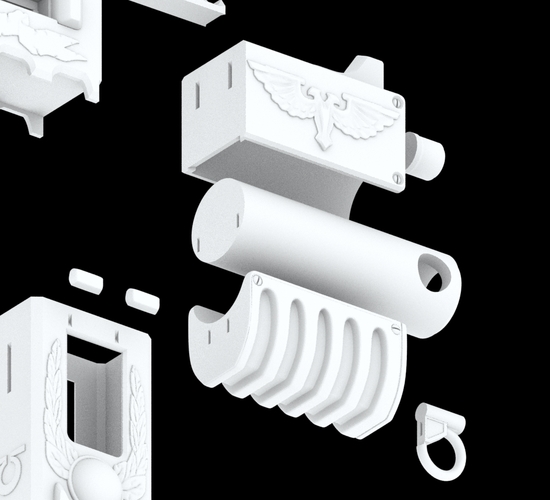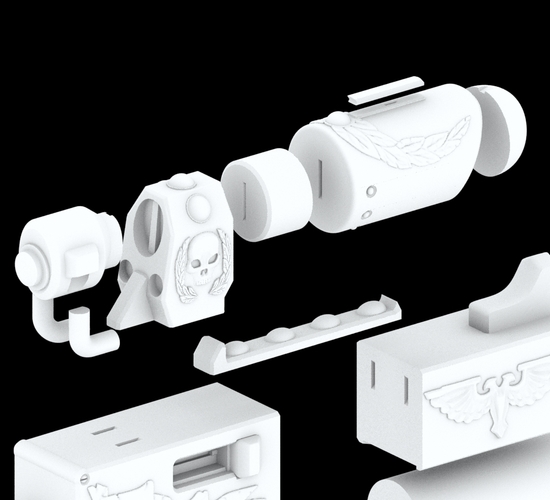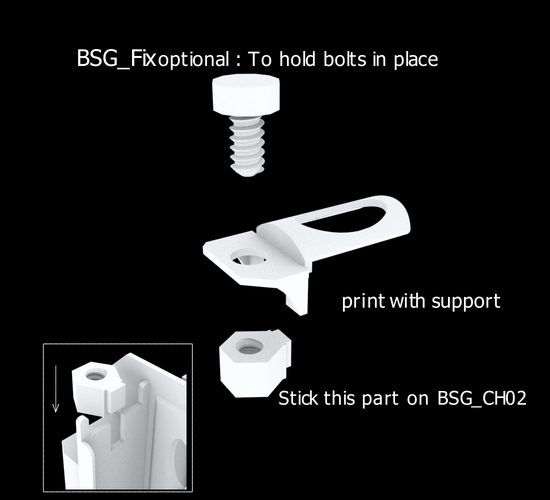 No Prints Yet

Be the first to upload a Print for this Design!
FOR THE EMPEROR !
Modeled from a drawing which I am not the author of.
I added an 8mm PVC tube for strength, wood or metal will do the trick ... 29 pieces to stick. STL format.
All the parts are to be printed with a infill from 10 to 20%. 
It's up to you to choose the final weight
The supports are only required for parts: BSG_LUN02 BSG_MAI02 BSG_MAI08 BSG_Fix
A stand is provided but you can do your own
Paint it as you want
RackMultipart20180308-23651-1wpk8c9.zip/BSG_MAI06.stl
2.69 MB
RackMultipart20180308-23651-1wpk8c9.zip/BSG_MAI01.stl
777 KB
RackMultipart20180308-23651-1wpk8c9.zip/BSG_LUN05.stl
16.9 MB
RackMultipart20180308-23651-1wpk8c9.zip/BSG_LUN01.stl
4.1 MB
RackMultipart20180308-23651-1wpk8c9.zip/BSG_CH01.stl
271 KB
RackMultipart20180308-23651-1wpk8c9.zip/STA01.stl
98 KB
RackMultipart20180308-23651-1wpk8c9.zip/BSG_MAI09.stl
590 KB
RackMultipart20180308-23651-1wpk8c9.zip/BSG_POI01.stl
6.92 MB
RackMultipart20180308-23651-1wpk8c9.zip/BSG_POI02.stl
11.3 MB
RackMultipart20180308-23651-1wpk8c9.zip/BSG_POI03.stl
416 KB
RackMultipart20180308-23651-1wpk8c9.zip/STA02.stl
526 KB
RackMultipart20180308-23651-1wpk8c9.zip/STA03.stl
1.1 MB
RackMultipart20180308-23651-1wpk8c9.zip/BSG_Bolt.stl
3.17 MB
RackMultipart20180308-23651-1wpk8c9.zip/BSG_CH02.stl
2.88 MB
RackMultipart20180308-23651-1wpk8c9.zip/BSG_CH03.stl
93.1 MB
RackMultipart20180308-23651-1wpk8c9.zip/BSG_CH04.stl
1.31 MB
RackMultipart20180308-23651-1wpk8c9.zip/BSG_Fix.stl
3.23 MB
RackMultipart20180308-23651-1wpk8c9.zip/BSG_JOINTS.stl
30.7 KB
RackMultipart20180308-23651-1wpk8c9.zip/BSG_LUN02.stl
2.45 MB
RackMultipart20180308-23651-1wpk8c9.zip/BSG_LUN03.stl
16.7 MB
RackMultipart20180308-23651-1wpk8c9.zip/BSG_LUN04.stl
314 KB
RackMultipart20180308-23651-1wpk8c9.zip/BSG_LUN06.stl
236 KB
RackMultipart20180308-23651-1wpk8c9.zip/BSG_LUN07.stl
791 KB
RackMultipart20180308-23651-1wpk8c9.zip/BSG_MAI02.stl
8.2 MB
RackMultipart20180308-23651-1wpk8c9.zip/BSG_MAI03.stl
25.6 MB
RackMultipart20180308-23651-1wpk8c9.zip/BSG_MAI04.stl
10.8 MB
RackMultipart20180308-23651-1wpk8c9.zip/BSG_MAI05.stl
372 KB
RackMultipart20180308-23651-1wpk8c9.zip/BSG_MAI07.stl
10.9 MB
RackMultipart20180308-23651-1wpk8c9.zip/BSG_MAI08.stl
1.31 MB