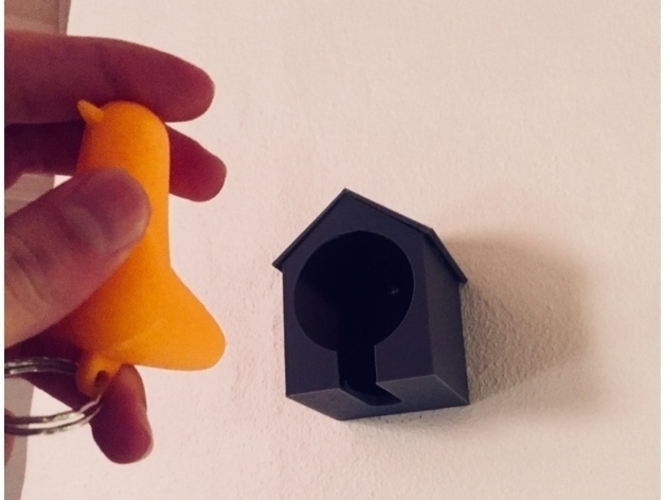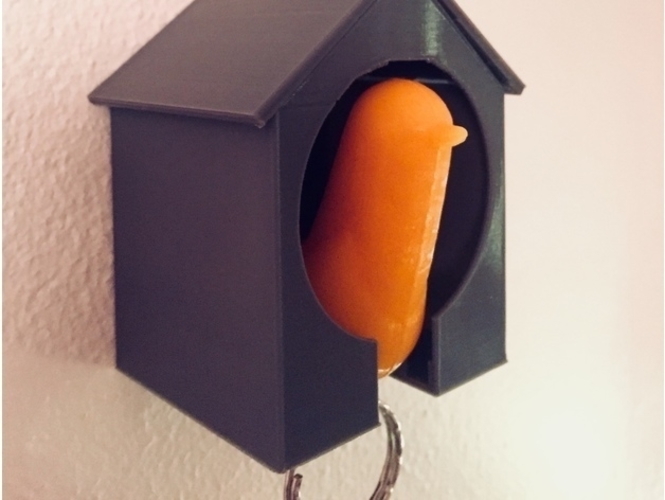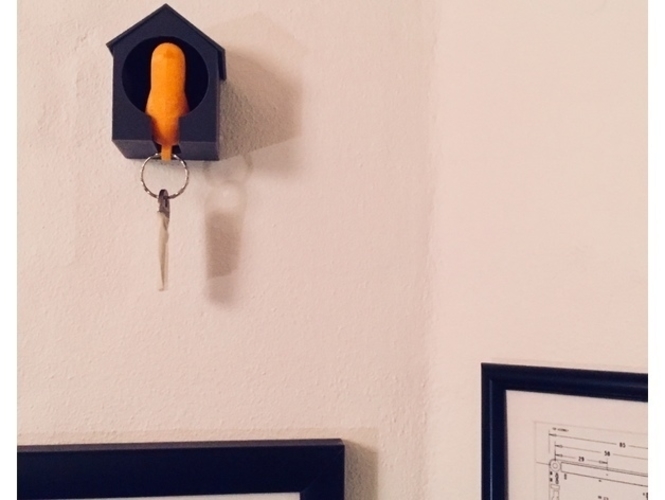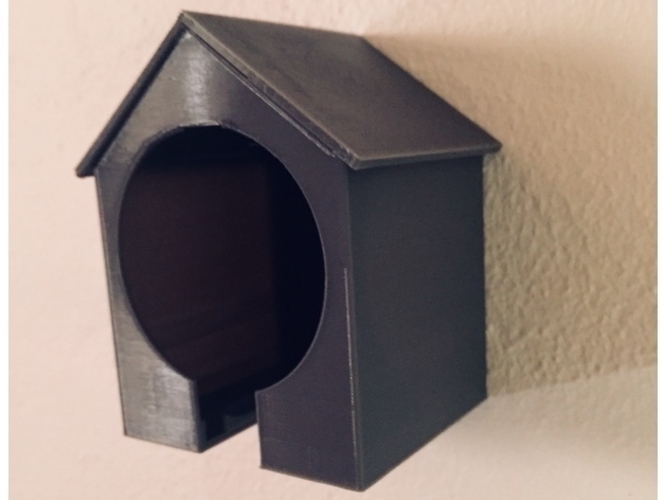 This makes for a great place to store your keys, so you know were they are at all times. If you have more keys to store, just print multiple pairs. This makes for a perfect gift as well, I myself made this as a gift for Christmas.
How To Assemble:
The bird comes in two parts. Snap fit them together using two of the dowels.
The roof should fit nicely on top of the birdhouse, but i recommend gluing them together.
Now you can mount it with one or two screws, using the holes in the back, or just using double sided tape.
bird-half-1-UPDATED.stl
4.73 MB
bird-half-2-UPDATED.stl
4.19 MB
birdhouse-thick-shell.stl
1.89 MB