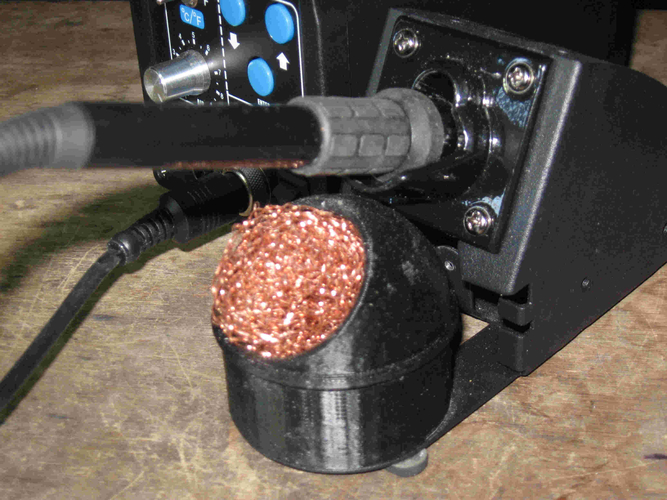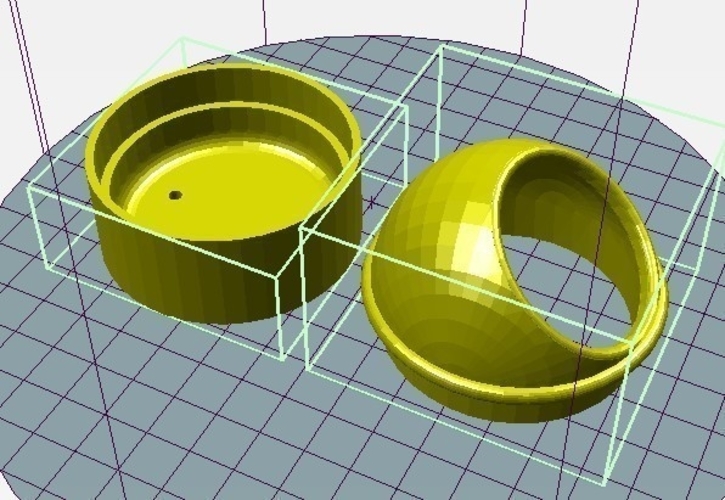 I designed this to replace the wet sponge holder supplied with my new soldering station (X-Tronic model 6040).
Use it with a standard copper or brass scouring pad.
The thin wall design requires 100% fill with supports for lid.
Drill two holes in mounting surface and secure with wood screws from below.
Sponge Holder T.stl
160 KB
Sponge Holder B.stl
55.2 KB