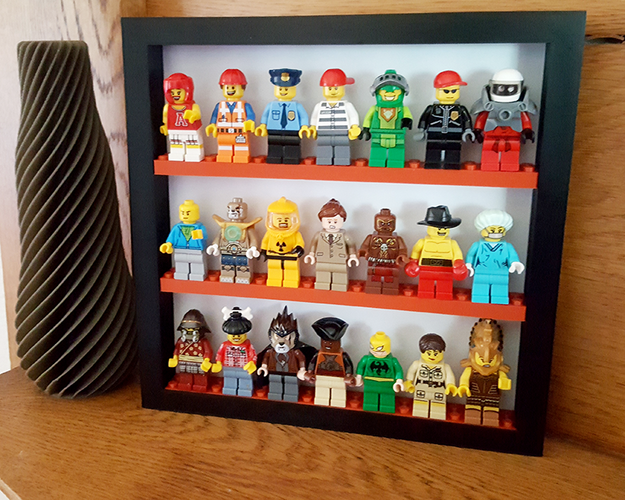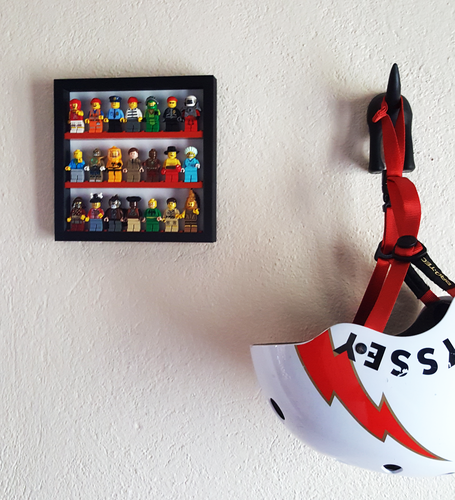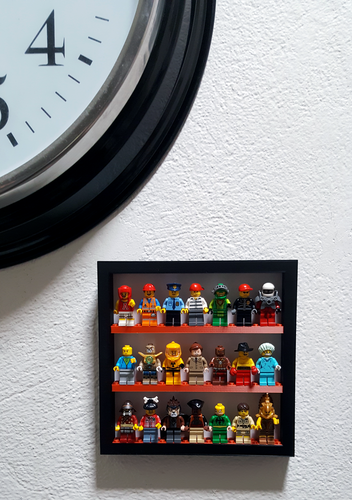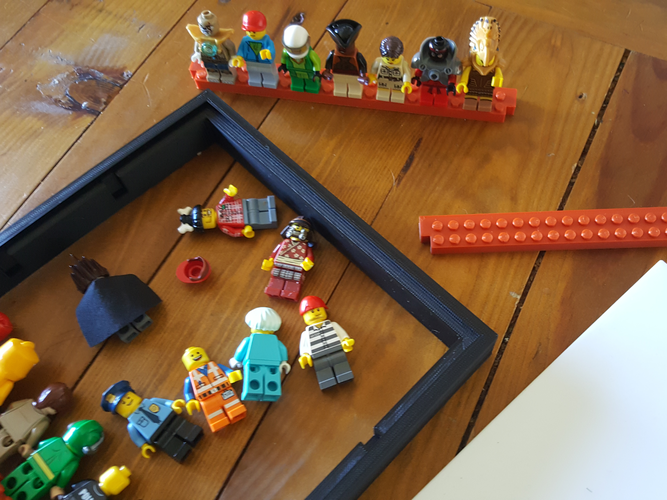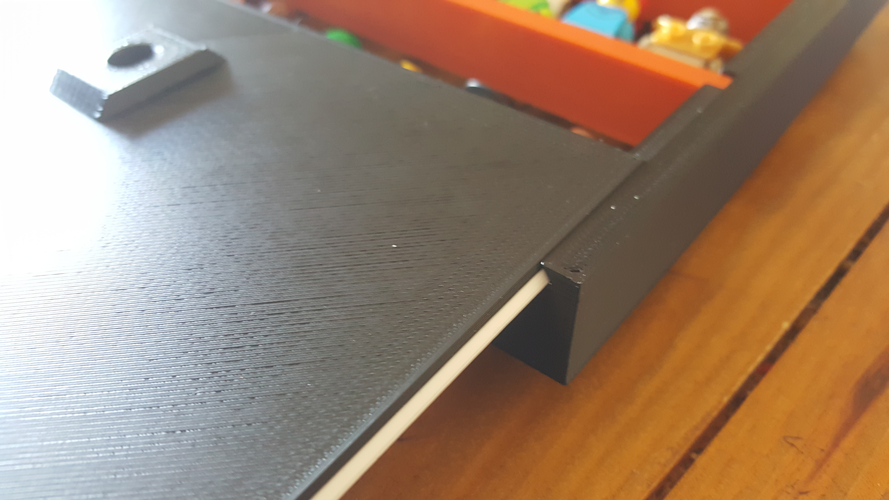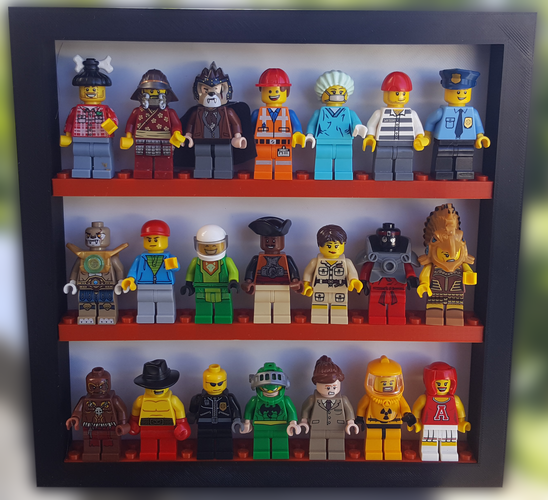 Lego figure shelve display frame. Very simple to print with no glue or screws needed.
Made up of 3 files so the frame , shelves and backplate can be differrent colours. 
With the back plate sliding and locking into place the shelves and also has a hook mount for hanging on wall. 
Not all printers are the same so i have included a test print for the lego brick. Test the fit of your lego figures and scale all files to suit. 
Have fun and enjoy
And tips are always welcome.