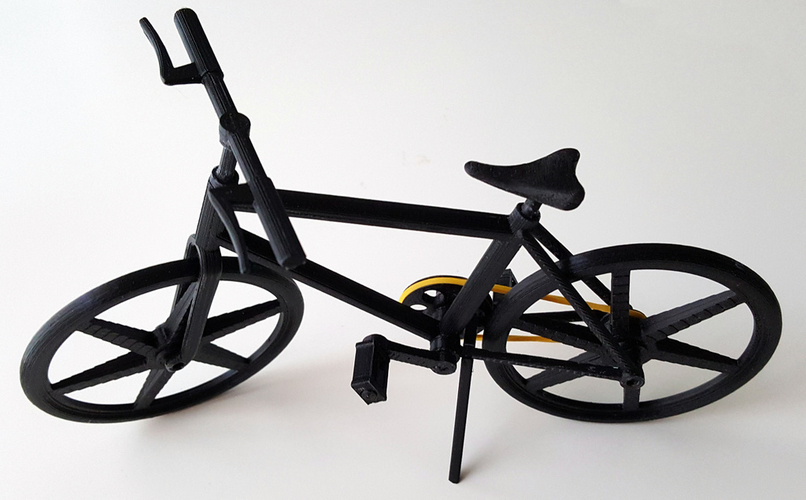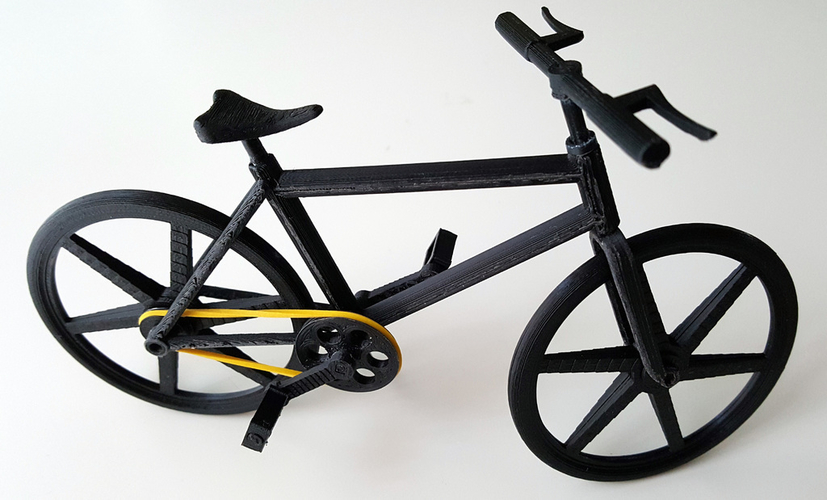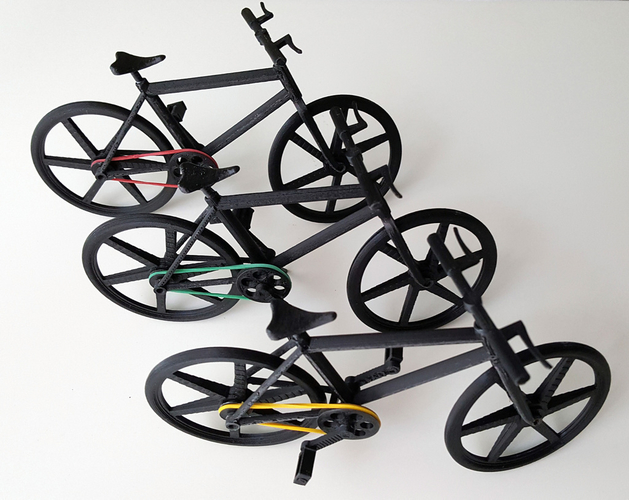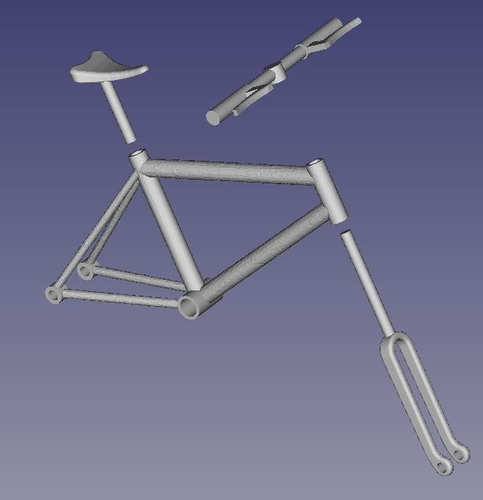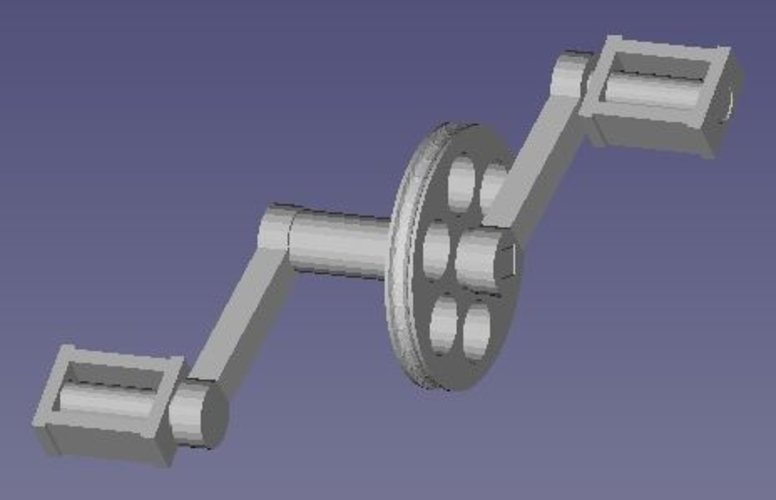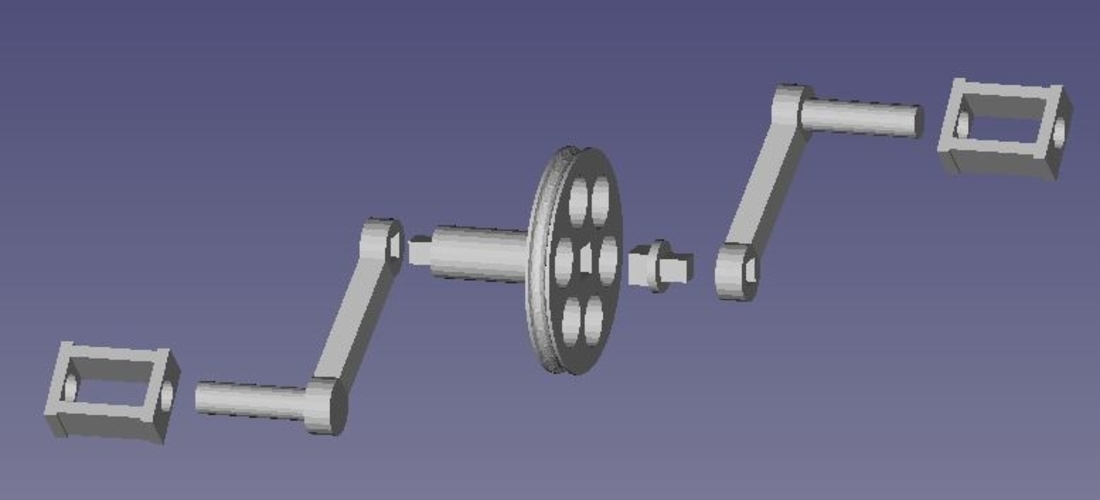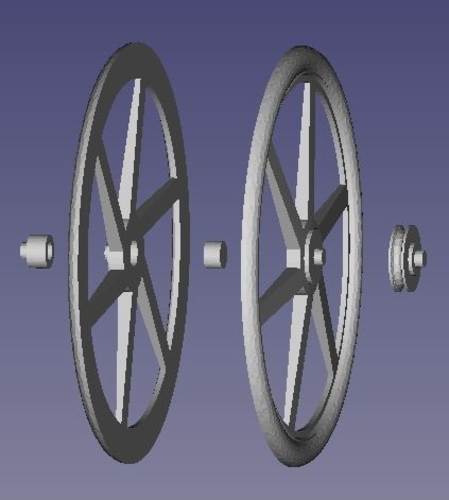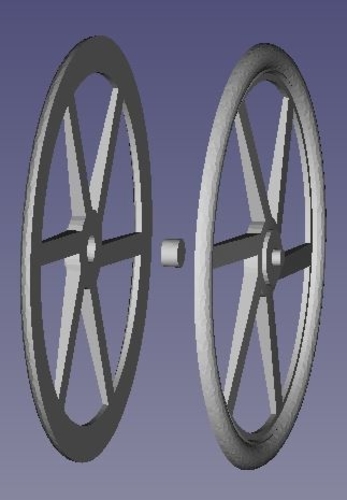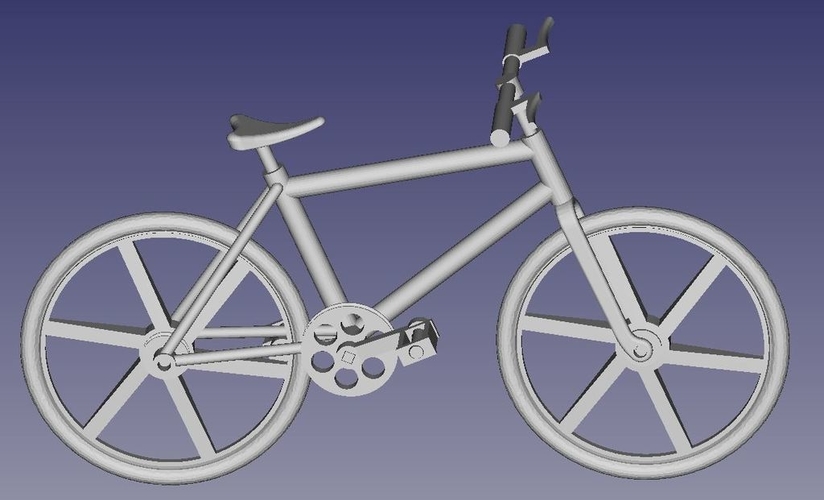 Summary
This small toy was my first attempt to design in FreeCAD a composed object. You should print (and clean and polish, sorry) 19 pieces that were designed to fit togheter but usually don't when printed with my printer. Hope yours will do better. Anyway, with some sand paper, assembly problems should be solved. Please notice that the "bike.stl" file was uploaded to show the bycicle fully assembled, but it is not printable. In the version I'm uploading I increased the gaps between parts to be mounted together to decrease the post pocessing work. Let me know if it is too much for you. Assembly is quite stright forward. Some exploded design uploaded to better explain usage of small parts. I added a retention ring to be glued on the fork shaft not shown in the pics but included in the files. Some good cyanoacrylate recommended. I used standard one only for wheel halves, for the rest better if you use gel. 20th piece is a small elastic band, see below for instructions.
Print Settings
Printer: Anycubic I3 Ultrabase
Rafts: Yes
Supports: Yes
Resolution: 0,2mm
Infill: 30%
Notes: Important: some pieces must be rotated before printing to make they lay down the printer bed: frame, fork, stand.
Printed with Anycubic black PLA @205° bed @65° Platform adhesion type: brim (10 lines) needed for small parts and parts printed with support. Supports needed for frame, saddle, stem, crank arms. For supports I used "lines", 15% fill amount, 0.7mm X/Y distance, 0.15mm Z distance, overhang 30° (maybe not the best but somehow working for me).
Post-Printing
Lot of post-printing work needed sorry Because of the supports, a lot of patience is needed to clean up the pieces after printing. Also sanding is needed for parts that were designed to fit together but will not after printed :-) A good set of small files or rasps is recommended. Some good drill bits (used by hand on PLA!) also will help in rectifying holes. Last: the chain is an elastic band stolen on my wife's desk. Unfortunately even if the right size, it can't be mounted as it is because of the frame printed in one piece. Solution: cut diagonally the band, insert it in the frame, and glue with a good cyanoacrylate gel. Double check the position before glueing! How I Designed This Software used FreeCAD 0.16 Cura - 15.04.6
main_chainring.stl
131 KB
main_chainring_pin.stl
13.2 KB
rear_hub_chainring.stl
54.4 KB