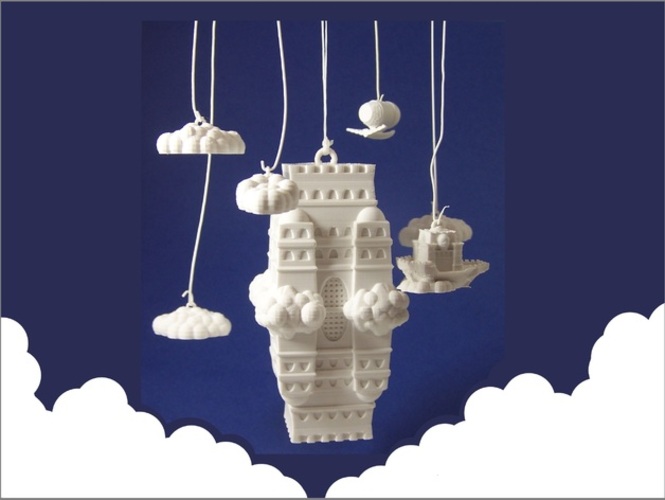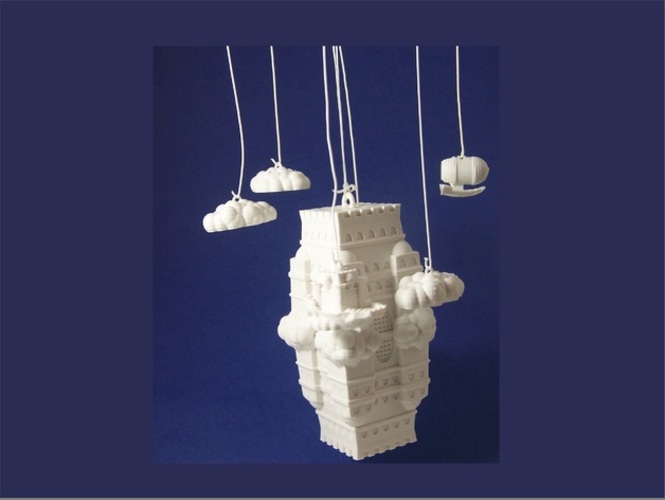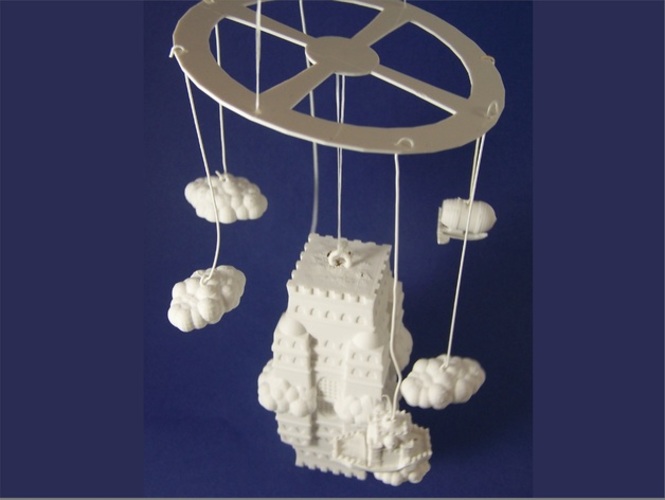 No Prints Yet

Be the first to upload a Print for this Design!
"The Impossible Castle" is a location in a world I'm developing for a game. I thought it would make for an excellent ornament, so here it is. Happy Holidays, everybody!
Instructions
Printed mine at a .1 layer height with 10% infill. I used extruded filament to hang the pieces (works better than you'd think!)
I put mine together so the hook on the disk is upside down. Print 4 clouds and one of each of the airships (or whatever suits your fancy) and use two of the holes on the edge of the disk for the support string.
the_impossible_castle_ornamental_mobile.zip/the_impossible_castle_ornamental_mobile/sky_castle.stl
8.8 MB
the_impossible_castle_ornamental_mobile.zip/the_impossible_castle_ornamental_mobile/airship_1.stl
908 KB
the_impossible_castle_ornamental_mobile.zip/the_impossible_castle_ornamental_mobile/disk.stl
314 KB
the_impossible_castle_ornamental_mobile.zip/the_impossible_castle_ornamental_mobile/clouds.stl
4.92 MB
the_impossible_castle_ornamental_mobile.zip/the_impossible_castle_ornamental_mobile/airship_2.stl
4.09 MB