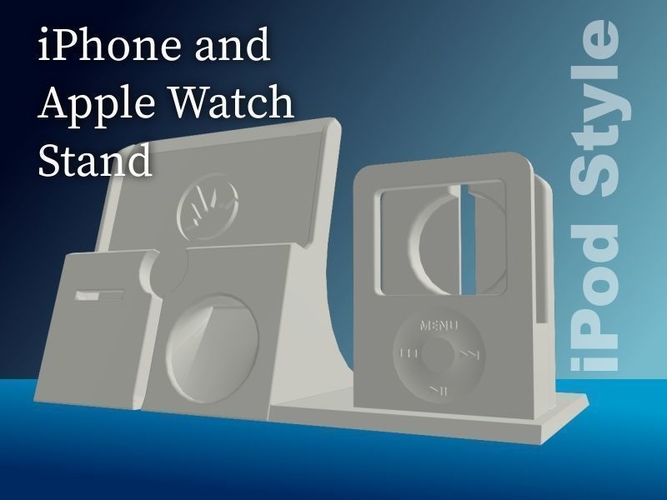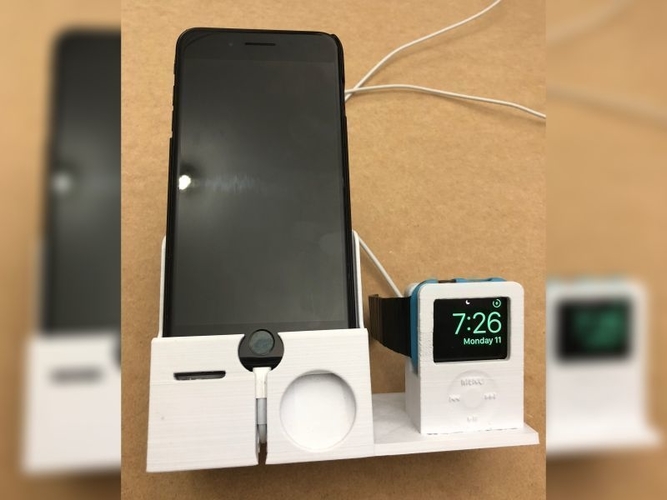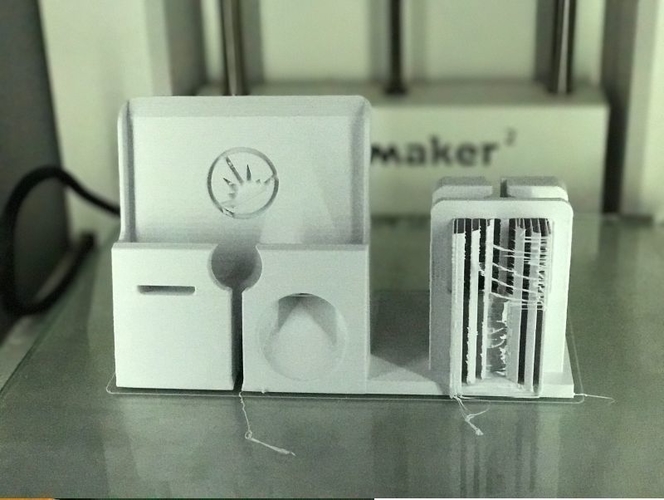 Need a Stand for your iPhone Apple Watch & iPad? Download now
Perfectly fits an iPhone XS Plus, 8 Plus, 7 Plus, 6S Plus or 6 Plus even while in a case. Audio Slots enhance the sound with little distortion or increase in frequency. Even Siri can hear you better in this dock.
WIDE COMPATIBILITY:
iPXS Excellent combination of phone stand & for Apple watch charging stand & iPad stand: 1) For apple watch charger holder works with iWatch series 42mm. The stand can be used for apple watch and iPhone XS Plus, 8 Plus, 7 Plus, 6S Plus or 6 Plus. The stand fits for Apple smartphones and iPad.
DESIGN:
The Apple Watch side is designed for a 42mm Apple Watch, and unlike most other stands it actually makes use of the bedside clock function of the watch. Check the pictures. :) Just bump the table anytime to light it up. A must for any apple watch owner.
Some setting I used are:
It should be a pretty easy print, just needs some support for the top of the iPod Window. Every other part will print with no support.
SPECIFICATIONS:
·         Layer height, 0.15mm
·         42mm Apple Watch
MATERIAL:
·         Infill, Gradual (Found on the Cura Slicer) Otherwise about 20% is good
QUICK INSTALLATION:
Our Apple Stand Bumper features quick and easy installation, making this a protective armor that is easy to print, easy to take off and put back on.
Printed with PLA and taking about 12hrs to print on an Ultimaker 2+
Thank you for reading this far, this an awesome stand I had designed it over multiple iterations to create the perfect stand for everyday use. This is the stand I use myself.
Like this print? Check out our other designs. And please, leave us some feedback.
iPhone 7plus Watch Stand ipod.stl
10.9 MB