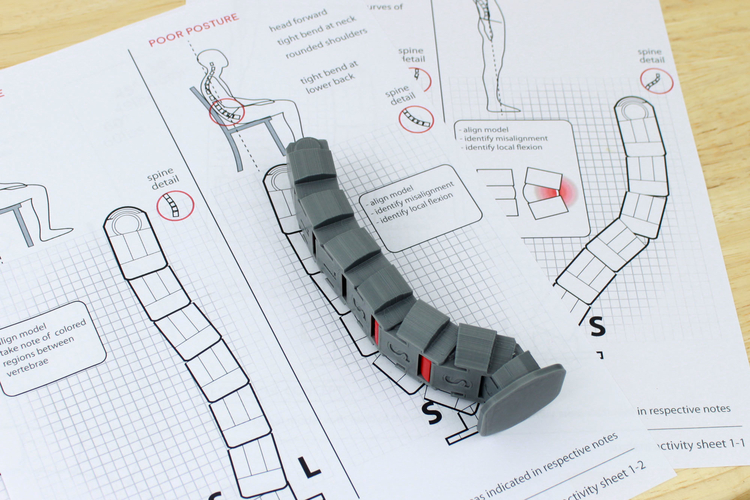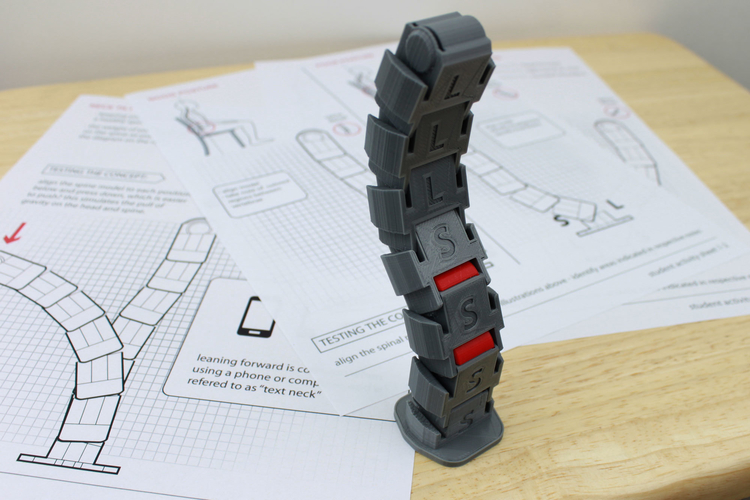 No Prints Yet

Be the first to upload a Print for this Design!
Posture is important for long term health and school education doesn't go far beyond mentioning to sit or stand up straight. Keeping a neutral spine is central to good posture and, now more than ever, is often compromised by computer usage and long periods of sitting.
This simplified spine model gives students a hands-on way to learn basic principles of a neutral spine. Education through manipulation of a physical model lets students see first hand the mechanics of a neutral spine and apply that knowledge to many different situations that they encounter. 
The 3D printable model is to be manipulated to match the printed worksheet diagrams, which are common shapes of the spine in good and bad posture. Red zones between the vertebrae appear uneven when the model is out of alignment, clearly indicating where problem areas are, that can be addressed in the lesson.
This lesson plan was a submission in the Create to Educate lesson plan contest with MatterHackers, sponsored by Ultimaker
Neutral Spine - Lesson Plan.pdf
1.22 MB