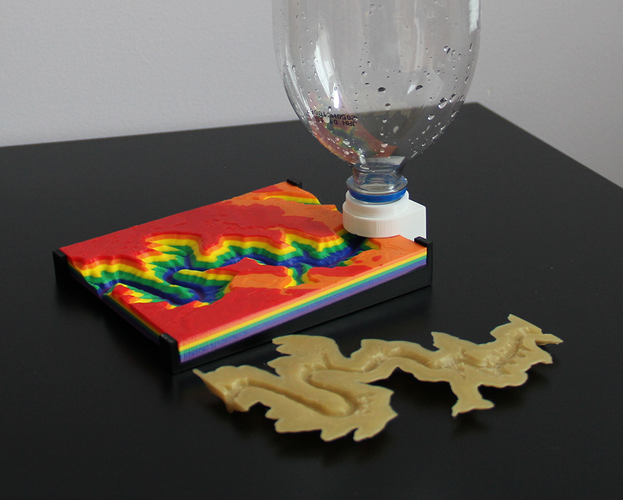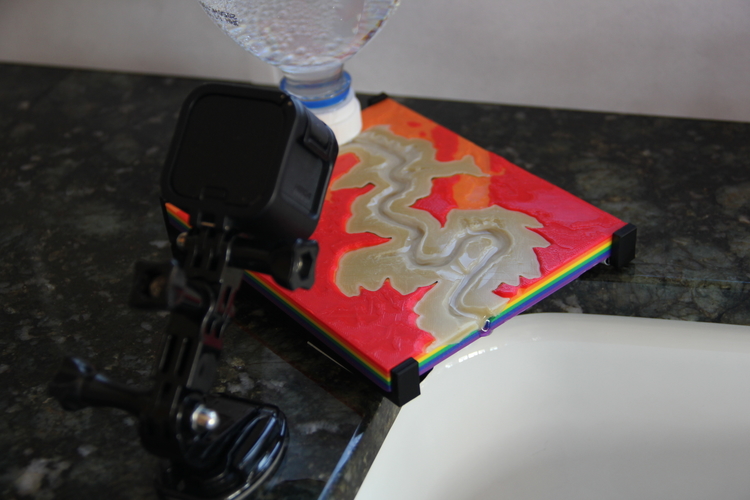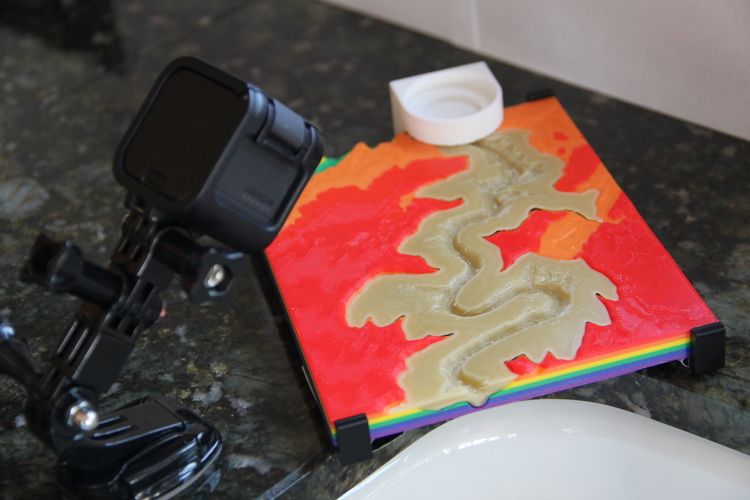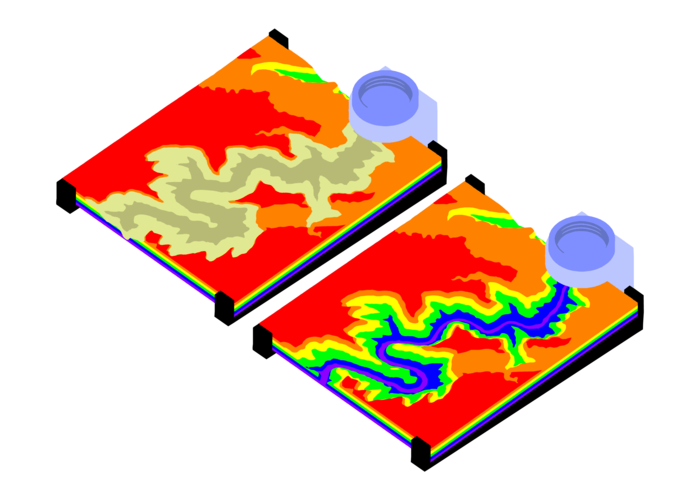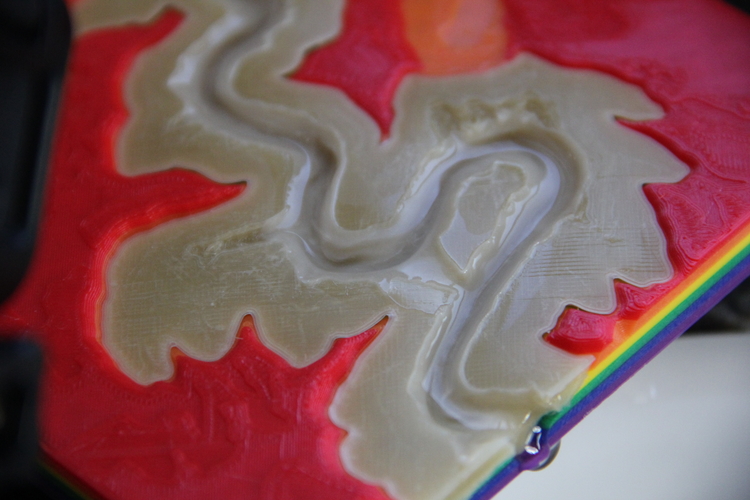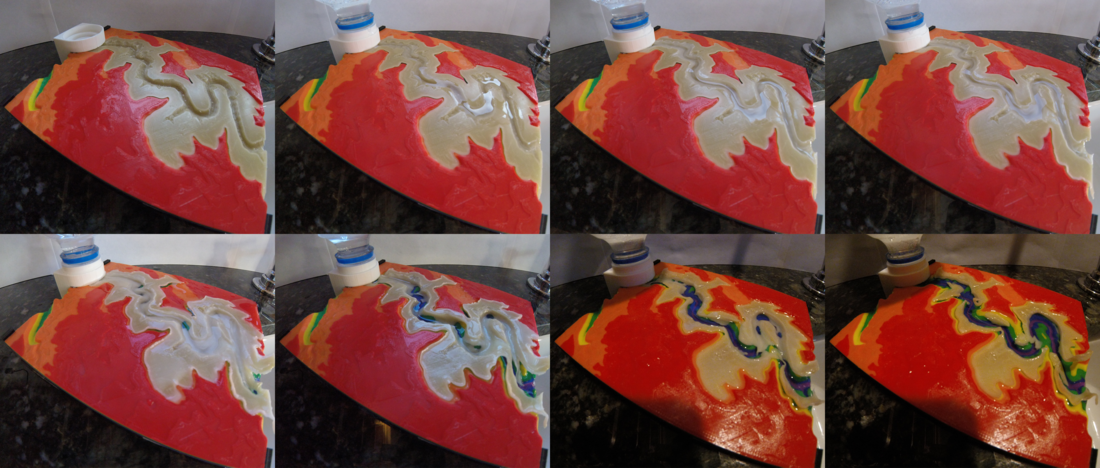 "Modeling Topography and Erosion with 3D Printing" is a project that will demonstrate the effect of river erosion on the Grand Canyon. This model will act as a visual aid for studying geography and earth science.
The included 3D printable files will allow students to create a scale terrain model of this region and all the accessories needed to simulate a water source.
By using rigid plastic PLA to print the Grand Canyon and water soluble PVA to print a River Valley that fits within, water poured through the river will dissolve the PVA and gradually expose the canyon underneath. During the experiment, participants will observe natural formations that will appear and identify geographic terms to understand how and why these structures come to be.
Feel free to share any images, videos, tips, tricks, or suggestions from your experiment and experience with the project!
Awards and Accolades
Timelapse video here:
Follow me on Instagram to see more of my cool stuff! :D
https://www.instagram.com/roberthemlich/
This lesson plan is written with an emphasis on the Common Core Science Standards for the state of Michigan. The guide follows classroom goals set by the "Science Course/Credit Requirements" document to engage student interest in STEM subjects.
http://www.michigan.gov/docume...
This lesson plan was a submission in the Create to Educate lesson plan contest with MatterHackers, sponsored by Ultimaker
bottleHolder_screw.stl
167 KB
bottleCap_1_5mm.stl
426 KB
Modeling Topography and Erosion with 3D Printing.pdf
6.86 MB
topographyGrandCanyon_insertPVA.stl
1.41 MB
topographyGrandCanyon_basePLA.stl
2.3 MB
testPiece_insertPVA.stl
198 KB