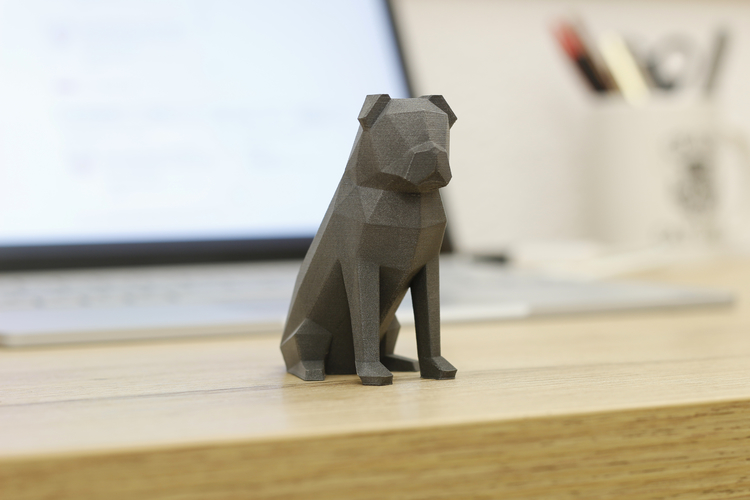 I would love to keep sharing my projects with all of you. If you enjoy with my designs, I invite you to become a patron, you will get early access to my designs and exclusive content! Also, you can help with a small donation.
Patreon: http://www.patreon.com/flowali... Donations: http://www.paypal.me/flowalist...
---
Low-poly Pug!
This model needs a little bit of support material. I'm sorry! If this low-poly Pug isn't as round as you'd like, you can make X and Y axes 10%-15% bigger and it will look better!
You can find more low-poly dogs I've made in collaboration with Make Printable here: https://makeprintable.com/prin...
I printed the model using Proto Pasta Magnetic Iron PLA from Hawk3DProto. https://goo.gl/Neqsgc
I'd like to thank all my supporters and patrons, with your help I've been able to create this project. The Patreon MVPs for this project are 3D Maker Noob, 3D Printing Stuff, MatterHackers, Filaments.directory, Dattas Moonchaser, MidnightGiant, Andrew Howat, Didier Klein and David Kessler!
For Josef <3
pug_lowpoly_flowalistik.STL
16.9 KB
pug_lowpoly_flowalistik_dual_body.STL
24.2 KB
pug_lowpoly_flowalistik_dual_detail.STL
3.6 KB