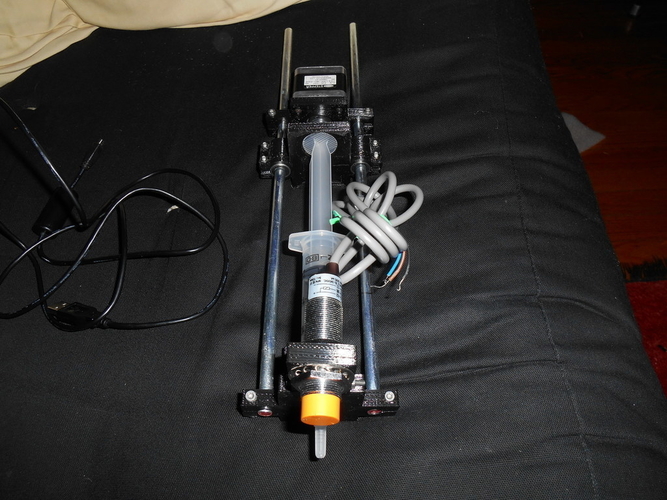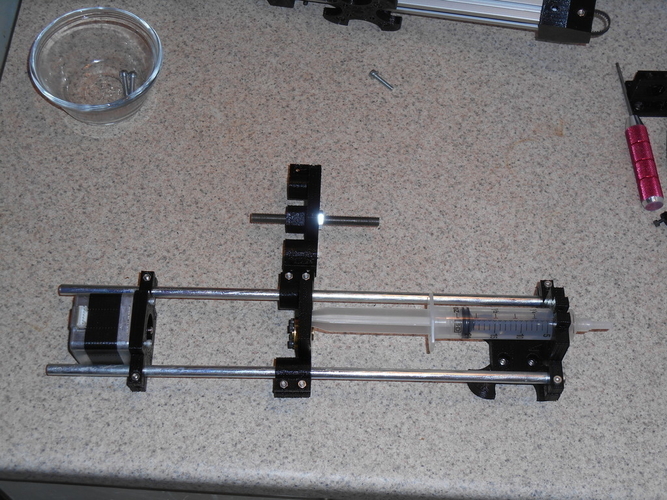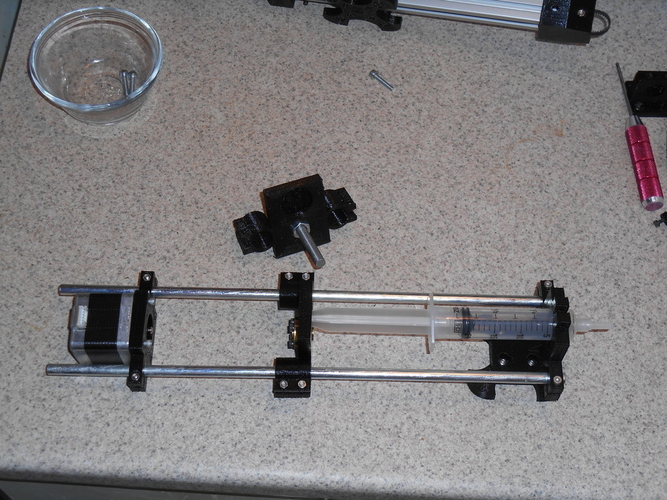 No Prints Yet

Be the first to upload a Print for this Design!
Summary This is a remix of, "Reprap Syringe Extruder", for Easy Prusa design. It has a couple of changes to simplify the connection to "Easy Multi-functional Prusa". Design updates from Reprap Syringe Extruder: Frostruder_Bottom, is design to connect to x-Carriage front from https://www.thingiverse.com/th... Frostruder_Middle, now has 8mm bearing attachments Frostruder_Top now has counter sink holes for easier NEMA 17 attachment. *10/9/2017 Added capacitive Mount and Video for capacitive sensor. Updated Frostruder Bottom.stl *10/14/2017 Added Inductive Mount and Video sensor wiring video. Print Settings Printer: Easy Multi-functional Prusa Rafts: No Supports: No Resolution: .2 Infill: .2
Custom Section
Wiring capacitive sensor and testing.
Wiring Inductive sensor.
Proof of Concept Video:
Frostruder_Bottom.stl
2.14 MB
FrostruderCapacitiveMount.stl
358 KB
FrostruderInductiveMount.stl
354 KB
Frostruder_Top.stl
1.75 MB
Frostruder_Middle_T8.stl
2.09 MB
Frostruder_Middle_M8.stl
1.63 MB