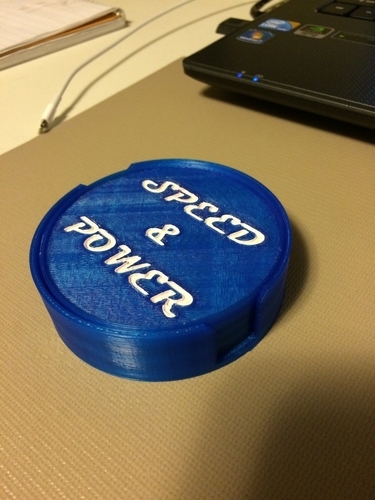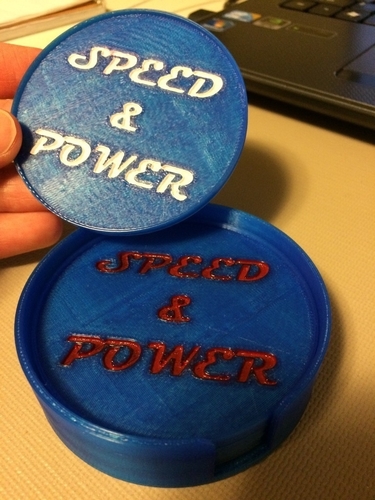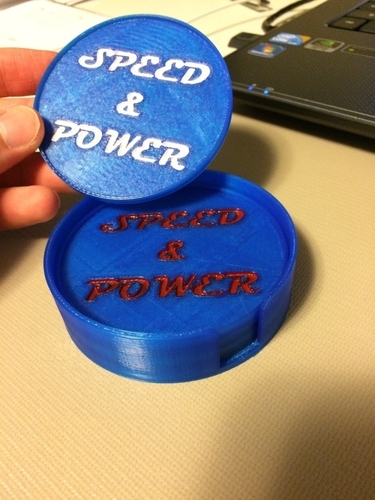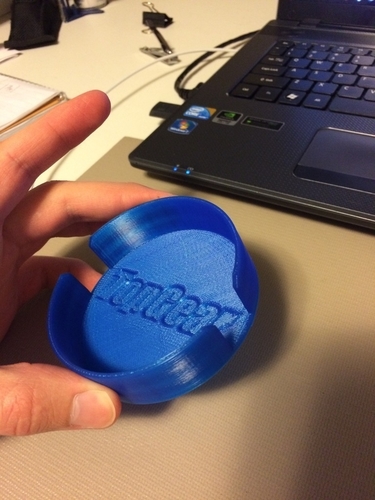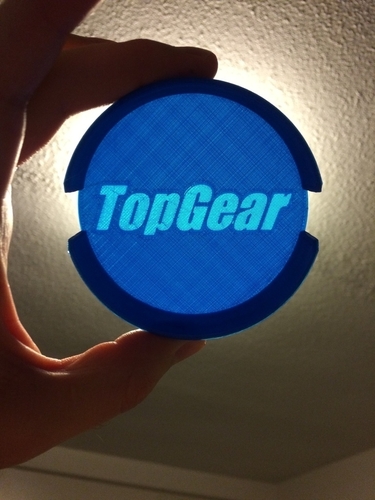 "Speed & Power" is a quote from former Top Gear (UK) host Jeremy Clarkson. (Amazon Grand Tour)
Two designs available, one with a rim along the outer perimeter and one without.
TP Coaster Caddy-4.stl = holds 4 coasters TP Coaster Caddy-5.stl = holds 5 coasters TP Coaster Caddy-6.stl = holds 6 coasters
For dual print heads the lettering .STL is available.
Or use a syringe to deposit paint (nail polish) in the lettering for color.
Order Vinyl Decals from my site: https://www.l4makershop.com/vi...
TP_Coaster_Caddy-4.stl
385 KB
SP_-_Coaster_No_Rim.stl
480 KB
TP_Tray_-_Letters.stl
335 KB
TP_Coaster_Caddy-5.stl
386 KB
TP_Coaster_Caddy-6.stl
385 KB