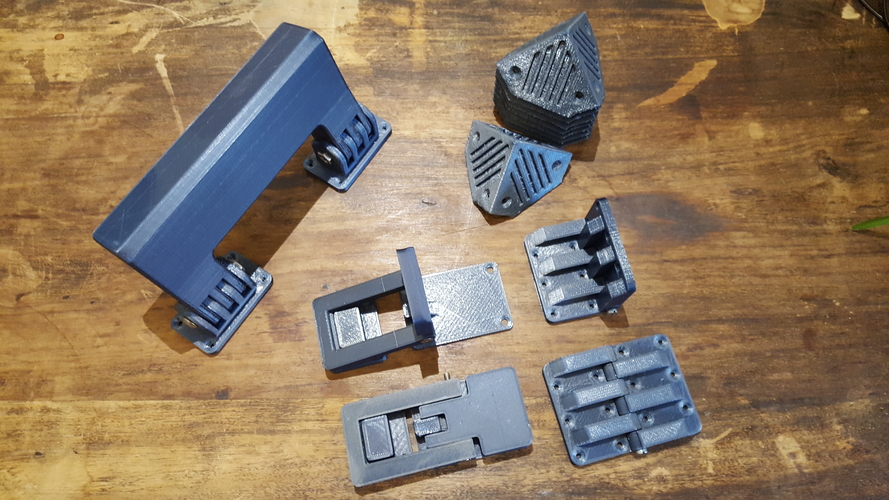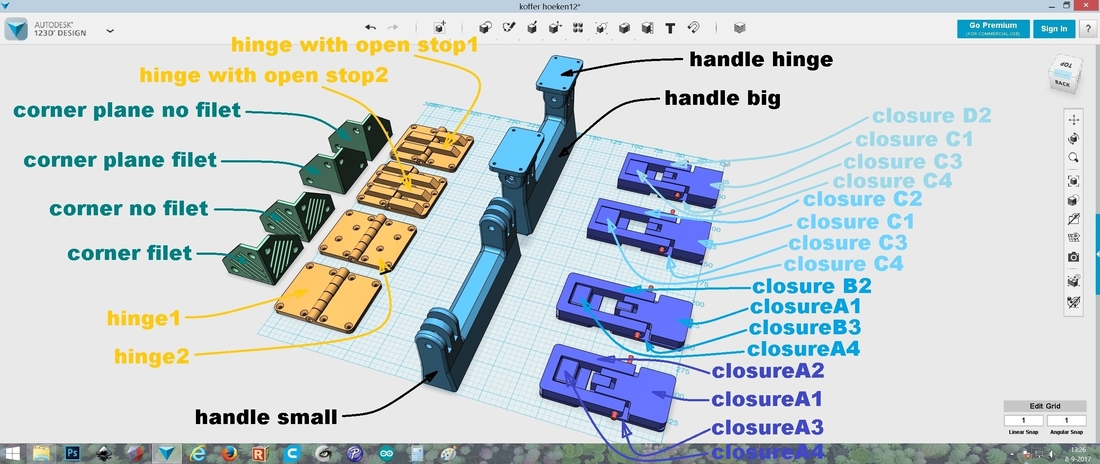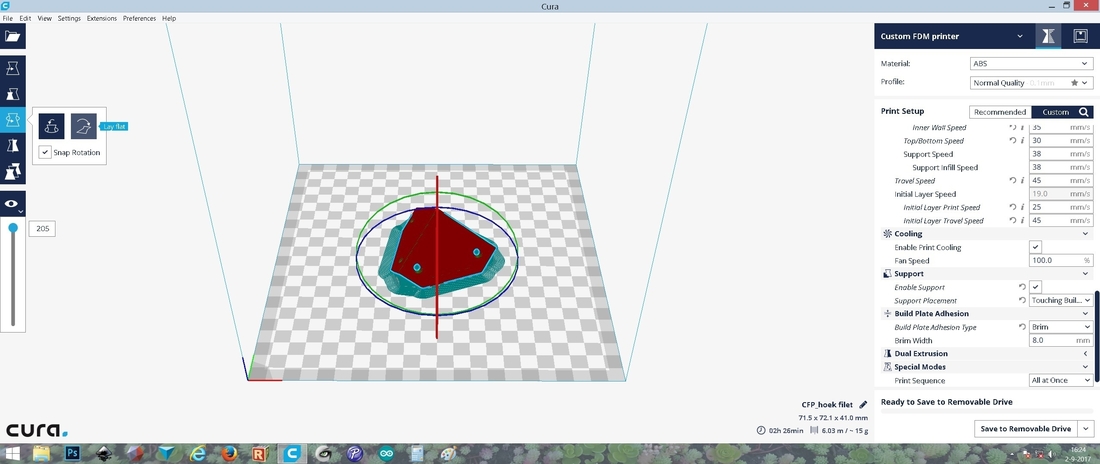 No Prints Yet

Be the first to upload a Print for this Design!
These are parts for making your own suitcase. :-)
There are two kinds of handles (big and small). You can choose 4 different kinds of corner protectors. Also there are 4 closures available. See print screen for more information
For the closure you need an M4x40mm bolt, M4x20mm bolt &2 M4 nuts For the handle you need 2X M6x40mm & 2x M6 nuts For the hinge you need an M4 x 65mm bolt & m4 nut
You do not need support material for printing,  but for one of the corners it may be necessary depending of the orientation on the bed of the printer.   See print screen of cura.
If you think I have missed a part that's necessary, please let me know.  :-)
Printed in PET-G resolution 0.2mm
corner plane no filet.stl
542 KB
corner no filet.stl
599 KB
corner plane filet.stl
915 KB
hinge with open stop1.stl
1.03 MB
hinge with open stop2.stl
1.14 MB