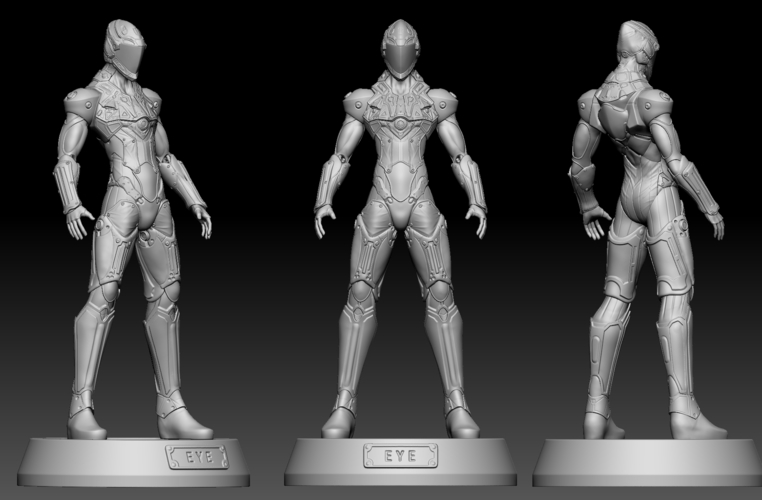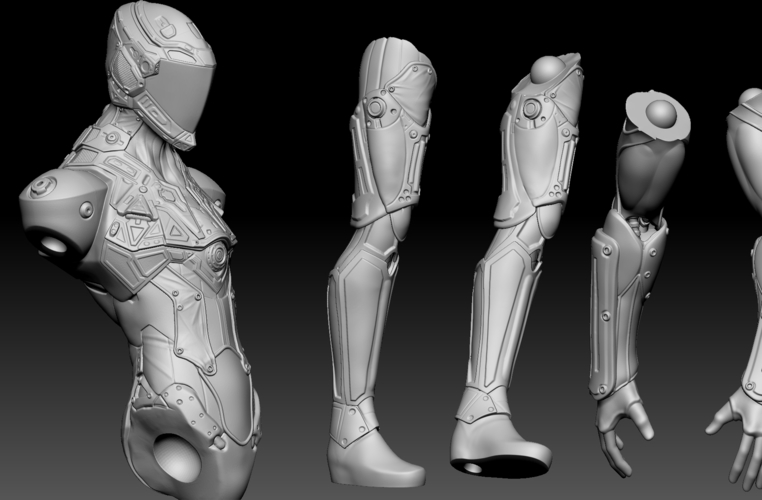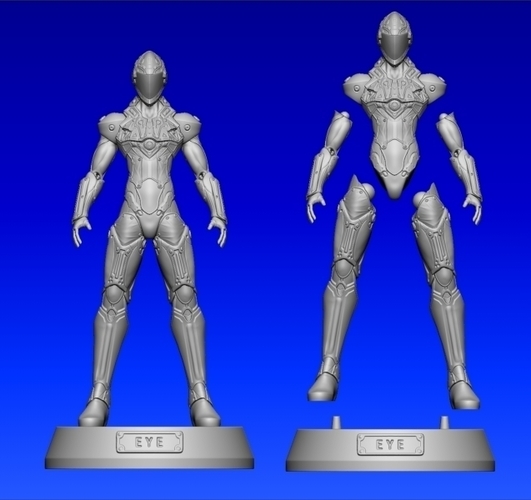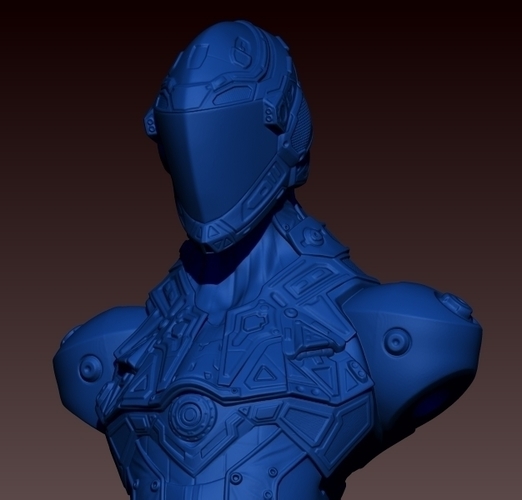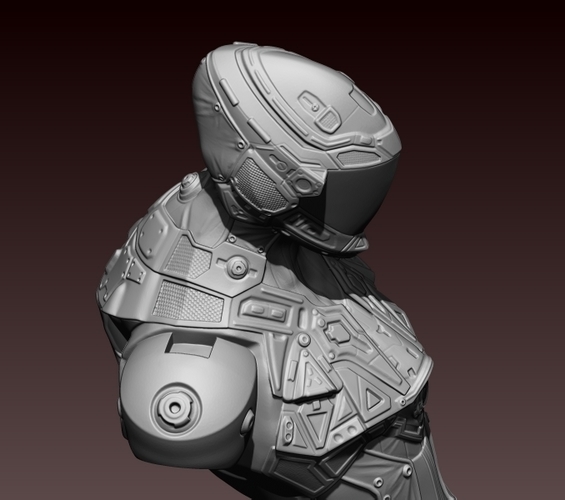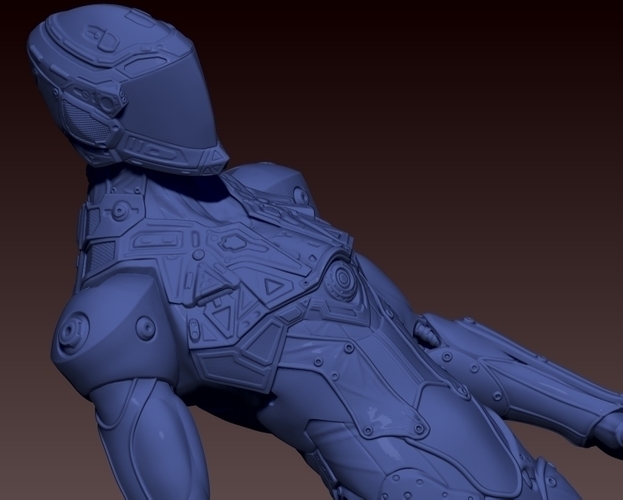 STORY
This is another character that made for my concept game "VIA". The story is about a girl who can travel through time to change the history of war using headsets and goggles that he found by accident. (you can see the concept and download the model in this link https://pinshape.com/items/325...)
The "EYE" protector, as the name implies, is a character that protects the timeline of Time Infiltrers such as VIA and other characters by destroying their headsets and glasses. The Protector comes from Time Infiltrates who lose or destroy their headsets and glasses so they can not get back and get caught in time. They can not kill Time Infiltrers, but by getting them trapped in time they will die by enemy soldiers or natural deaths.
CONCEPT
I use mechanical and robotic approach for this character, because I think it will show hi-tech beings that able to travel through time.  I put a mechanical eye on the chest and mechanical noise around his body as a concept. Also a modern helmet with glass mask to show it as higher tier version of Time Intruders goggles and headset.
Currently, I'm working on 3 types Protector (I'm planing making 5 types), but because I only work in my free time I just finished making the EYE.
PRINT DIMENSION
I usually use FDM printer, and for this model the efectve size is 300 mm (including base), but if you use good printer I think you can  get all the details on 150 mm.
Unfortunately I couldn't print this model on time  :/,  but if any of you have any 3d printer and could help get this model printed you can contact me at [email protected]  
Protector EYE L hand1.stl
6.48 MB
Protector EYE R foot.stl
7.78 MB
Protector EYE R hand.stl
6.48 MB
Protector EYE base.stl
937 KB
Protector EYE body.stl
13.8 MB
Protector EYE L foot.stl
7.78 MB