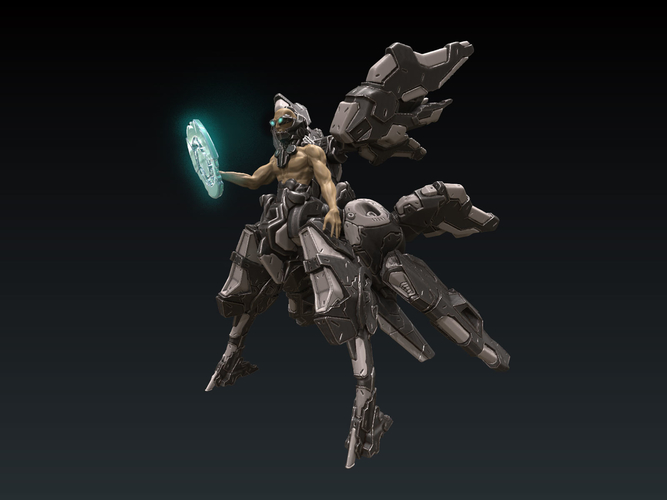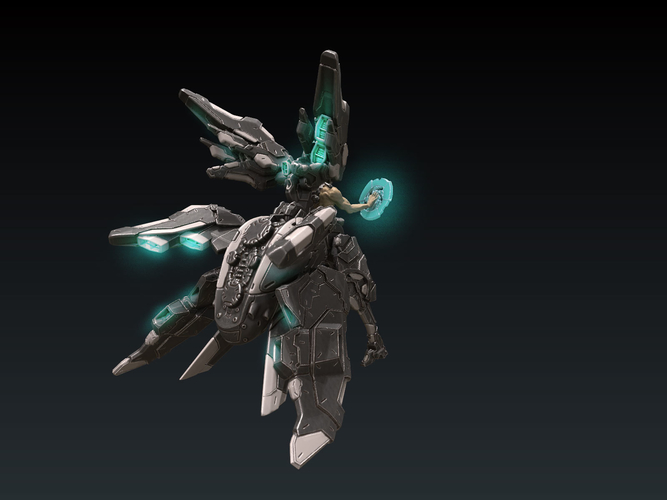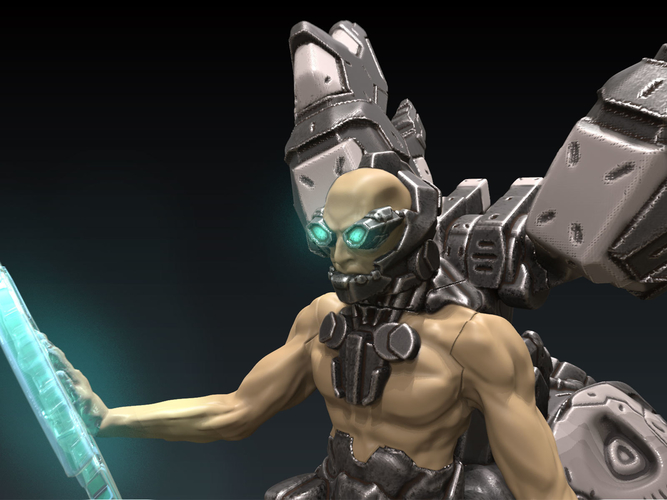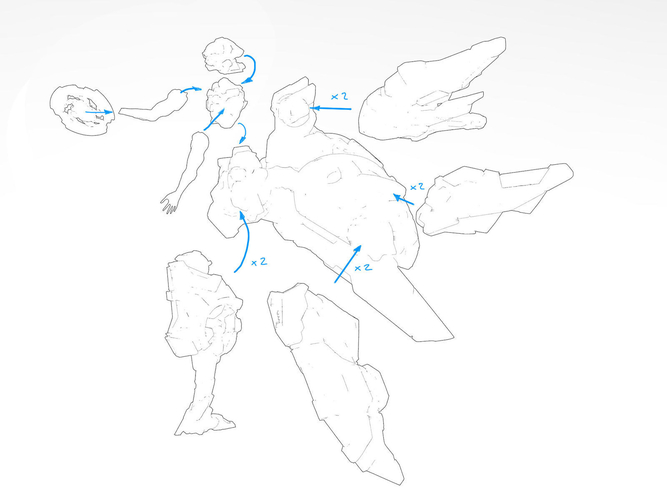 No Prints Yet

Be the first to upload a Print for this Design!
Sure, a humble tetrahedron is enough to represent the explorers' position in cyberspace, and caricature of disembodied hands is enough to give visual feedback for controllers, but explorers who do not care much about anonimity and those who seek recognition, often use custom made avatars, made by themselves or comissioned to other creators. 
There are many constructs to encounter in cyberspace, between nodes of information. But which one is controlled by an artificial intelligence and who are real users is hard to tell sometimes. You can recognize some of the more famous ones from miles away, by the light trails they leave behind while soaring trough cyber skies. 
My main influences while designing cyberspace explorer was Japanese mecha series like Gundam and Ikaruga, and Cyberpunk genre.  
Used Autodesk Maya for blocking in the main shapes and then sculpted the details using 3d Coat. 
thruster_right.obj
9.95 MB
thruster_left.obj
9.82 MB