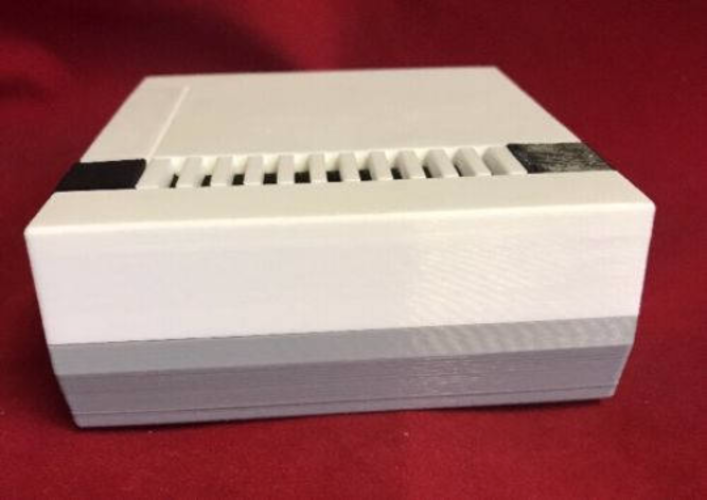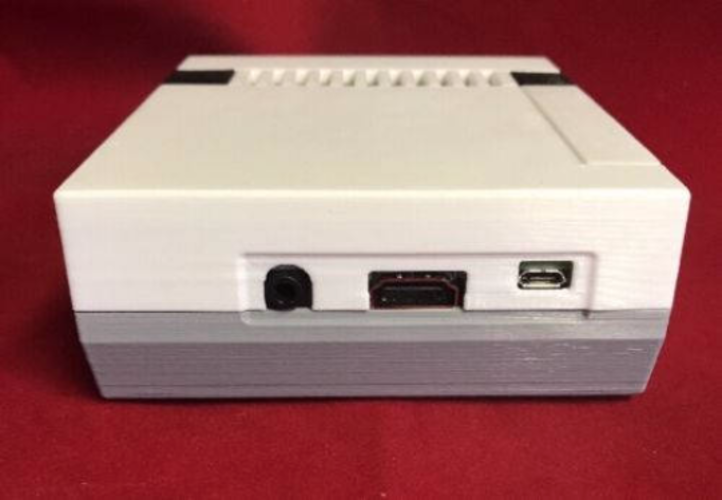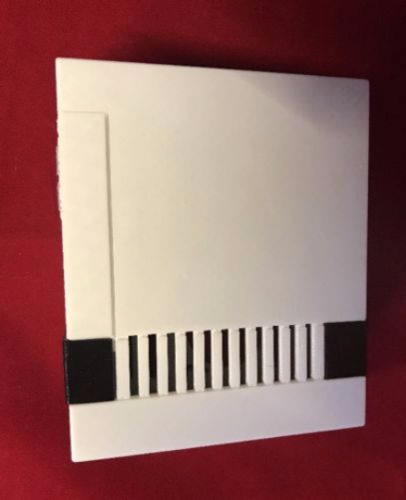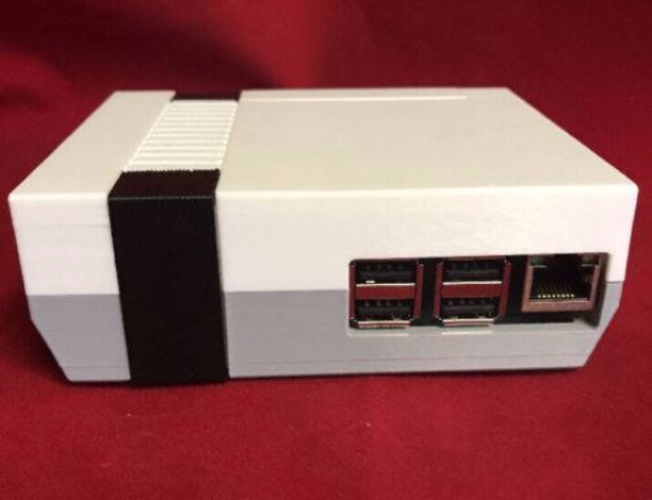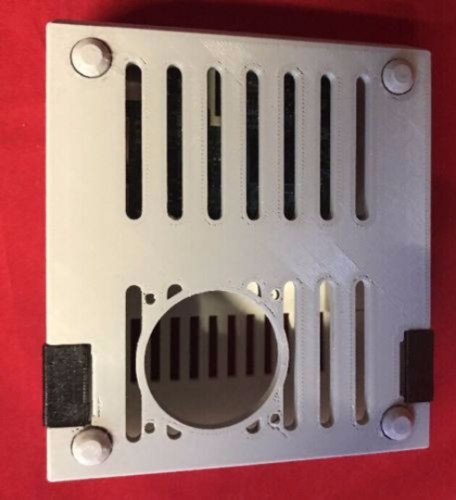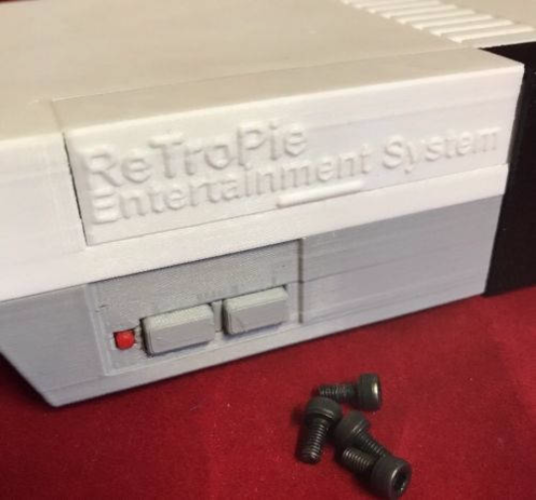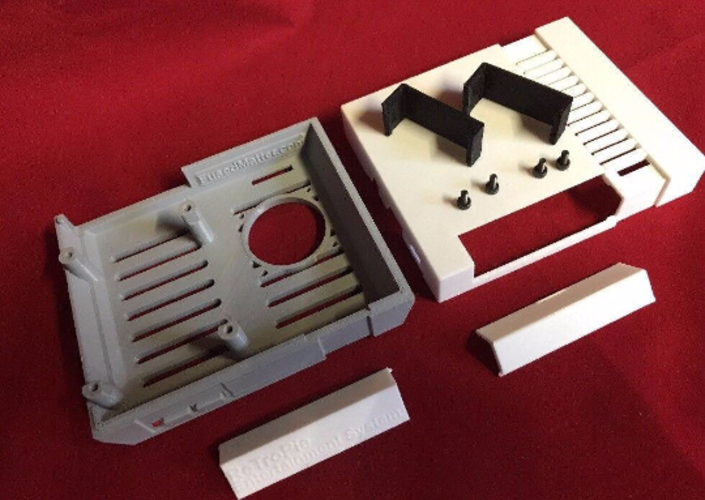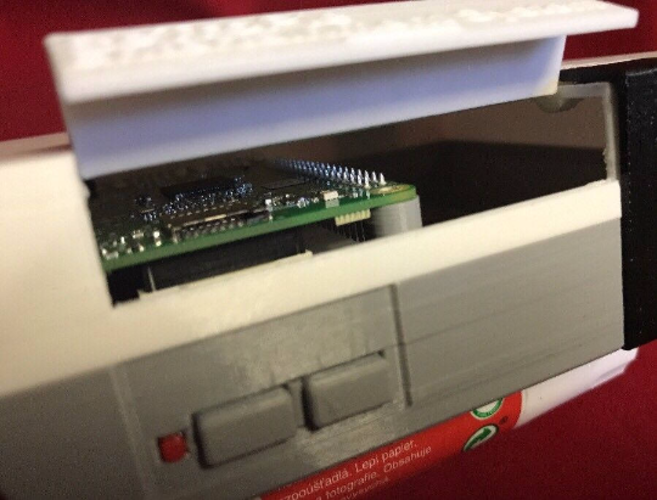 This is my improved version of the mini NES case seen on thingiverse. Relive your fondest days of playing NES games for hours on end. Start by printing this case for your RaspBerry Pi 2 or 3.   Two lid designs are included. 
The buttons with this case are loose, for those who wish to make them active. You can also glue them in place.   You are not limited to ReTroPie! This is the perfect DIY case for your Raspberry  Pi project, whatever it is.   Case Instructions: Insert your components. Place the top onto the bottom. Put the lid in place. Then snap the clips in place, starting at the top and then snap in the bottom. The front clip is different than the back clip. Look for a little recess the lid fits into on the clip. That is the front clip.   Enjoy your project and Thank You for purchasing from me.   Improvements: Recess on bottom, to make removing clips easier (still snug though) Opening for 40mm fan All holes are pre-threaded for M3 screws (you may need to drill out your Pi to use the M3 screws) Stronger bar between buttons (old version broke easily)
Files Included: 1 Case top 1 Case bottom w/loose buttons (can be glue in place) 2 Case clips 1 Lid - inscription - ReTroPie Entertainment System 1 Lid - Blank
How I printed this:
Printer: Original Prusa i3 MK2s Resolution:  .20 Infill: 20% Supports: Yes Material: Hatchbox PLA
Notes: Some light filing of the clip slots may be needed. You want them to be snug.
attachment_ribbons_black_fixed 8-24-17 tc js.stl
44.8 KB
lid white retropie entertainment system.stl
2.4 MB
lid_light_gray_no_text.stl
81.6 KB
foot_flexible_black_4x.stl
25.4 KB
front_button_2x.stl
9.26 KB
led_red_transparent.stl
9.65 KB