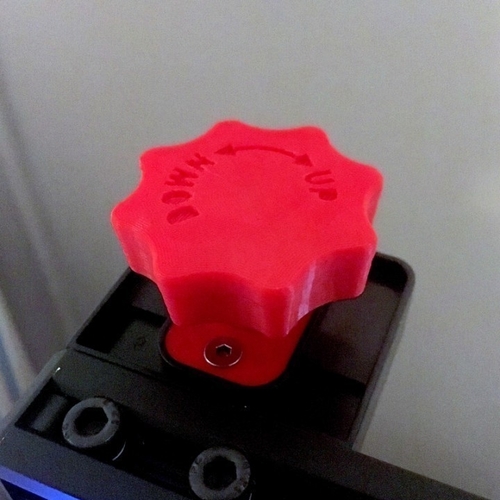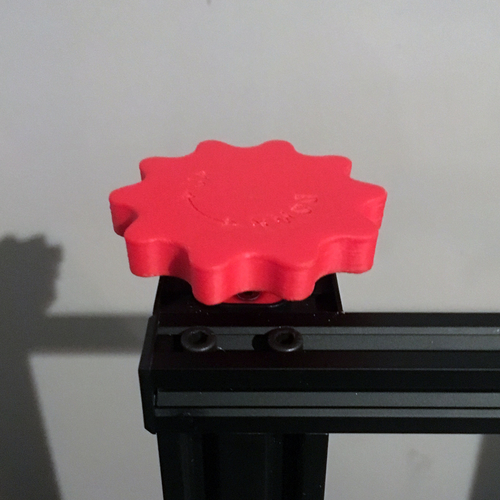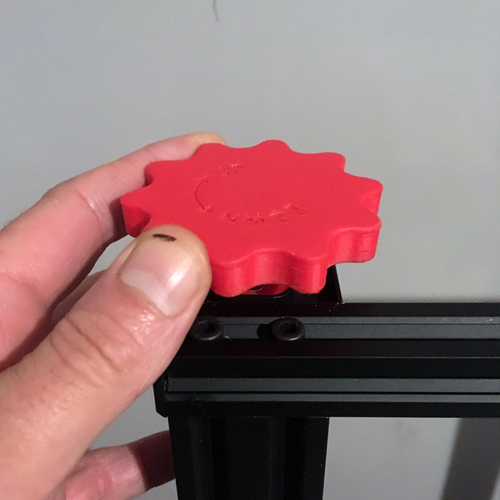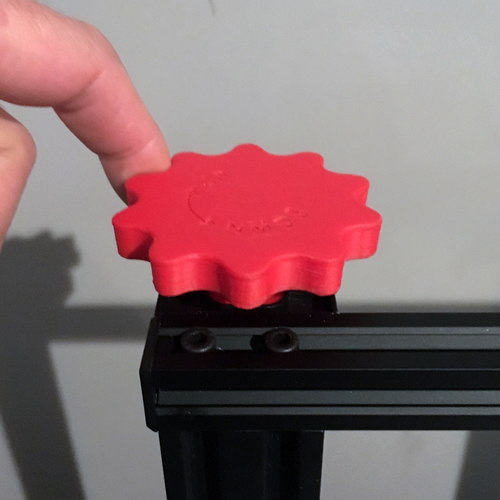 UPDATE I've added a new bigger version of the knob, for even quicker up-and-downings.
 This two piece part replaces and adds to the acrylic stock cover on the Z-axis lead screw, which has quite a bit of slack.
This design fits much better, and lets you manually control the hot end up and down (when steppers are disabled), which I have found to be very handy at times. For instance when stopping a failing print or first layer, you can easily lift the hot end by hand to give you more space and view on the piece.
I hope someone else has use for it as well. Please share if you make or remix it.
Cheers!
Printer:
Creality CR-10
Rafts:
No
Supports:
No
Resolution:
0.2 mm
Infill:
30%
Notes:
Print the knob upside down. No supports needed.
Pictured parts are printed in Das Filament PLA at 190°C/50°C on the Creality CR-10. You can probably go lower but I printed with a 30% infill for extra strength.
Post-Printing: Just swap the acrylic stock part with the freshly printed cover plate, using the stock screws. The knob then simply screws onto the lead screw until it's snug enough to let you control both up and down movements with it.
You Can Also Find Me On
Webshop: http://www.lamballbakra.com
Instagram: http://www.instagram.com/baschz
Twitter: http://www.twitter.com/baschz
Facebook: http://www.facebook.com/baschz
YouTube: http://www.youtube.com/user/baschz
CR10_bigger-Z-axis-manual-adjustment-knob_by-Baschz-Leeft-[fixed.stl
617 KB
CR10_Z-axis-manual-adjustment-knob_by-Baschz-Leeft.stl
233 KB
CR10_Z-axis-cover-plate_by-Baschz-Leeft.stl
388 KB