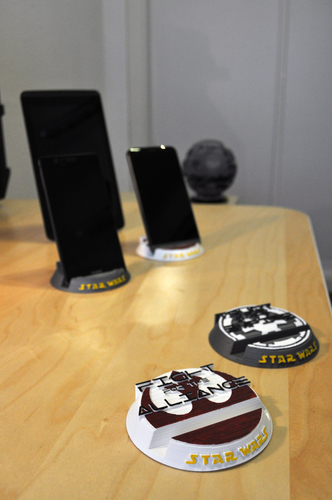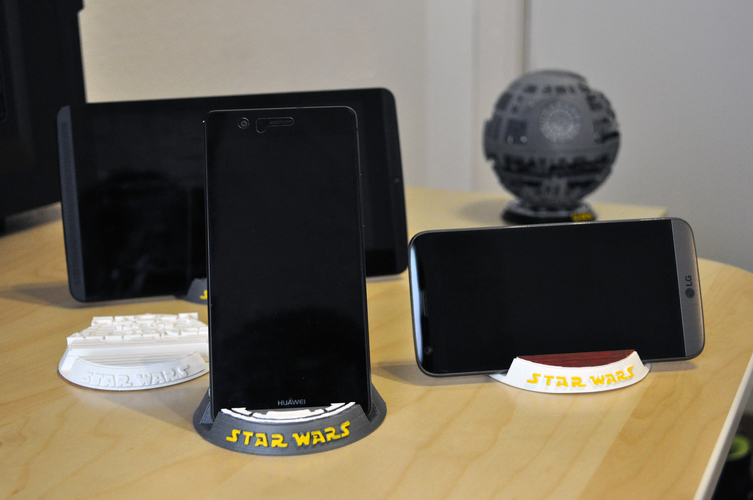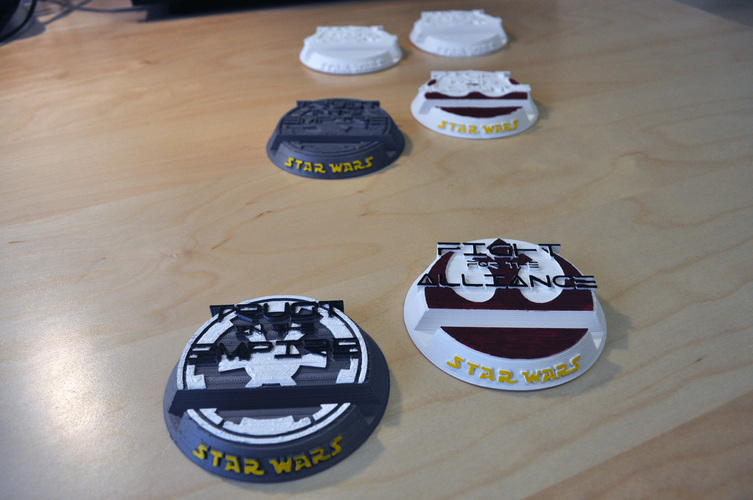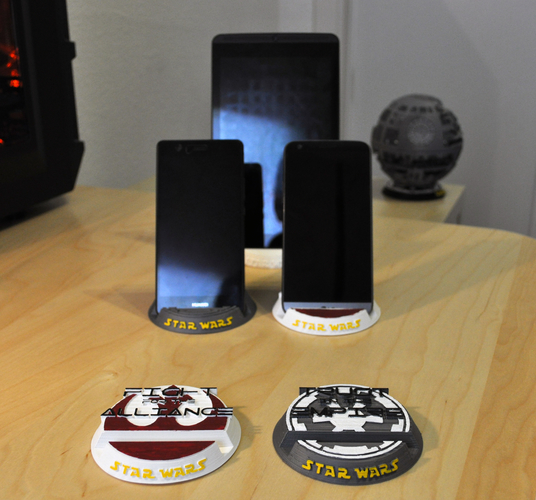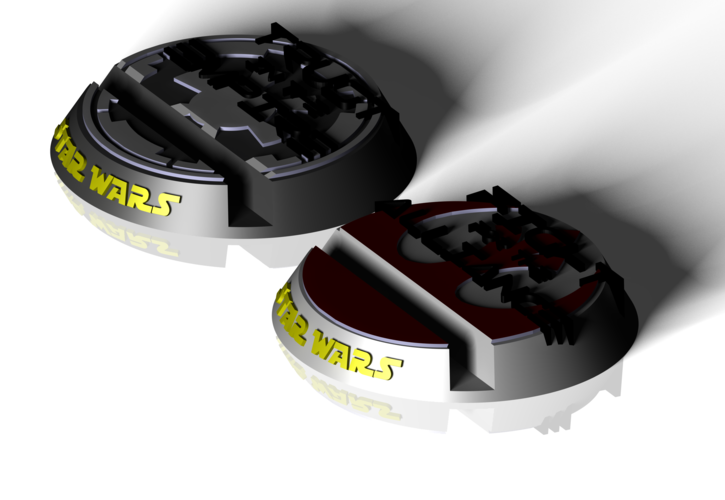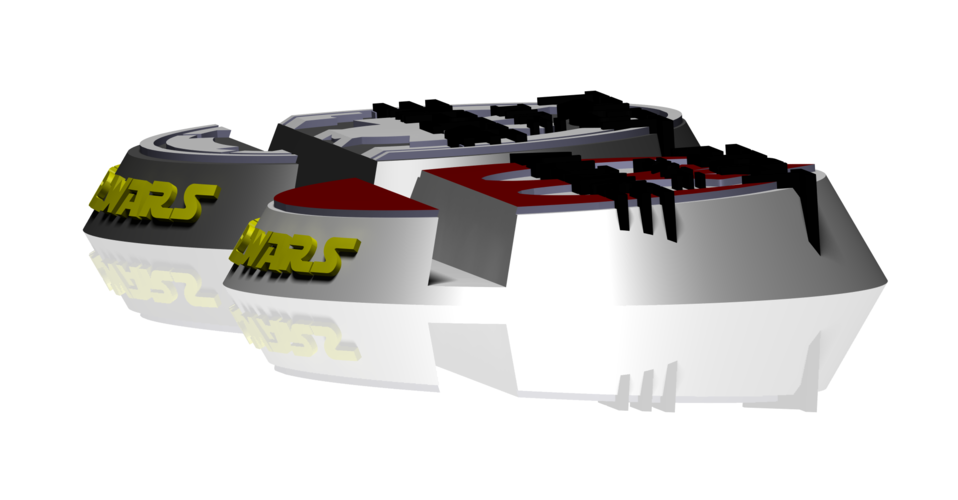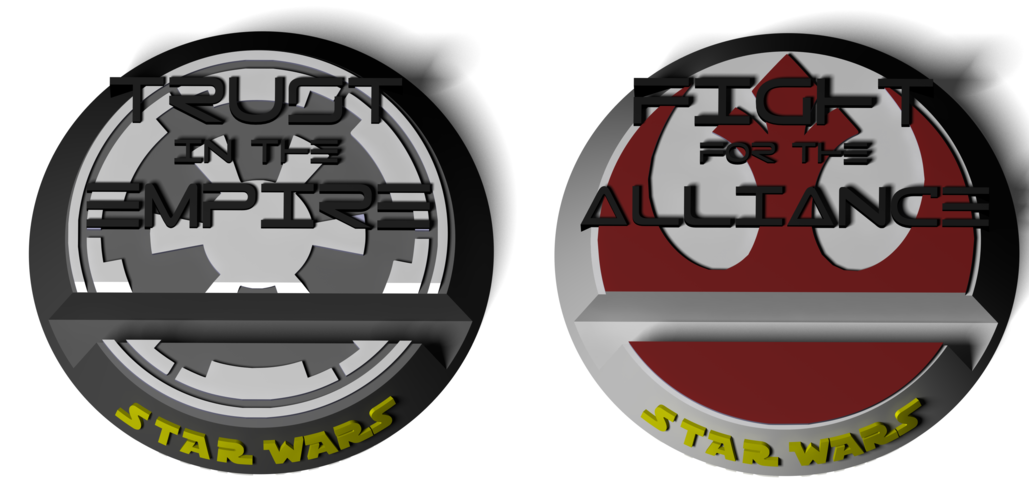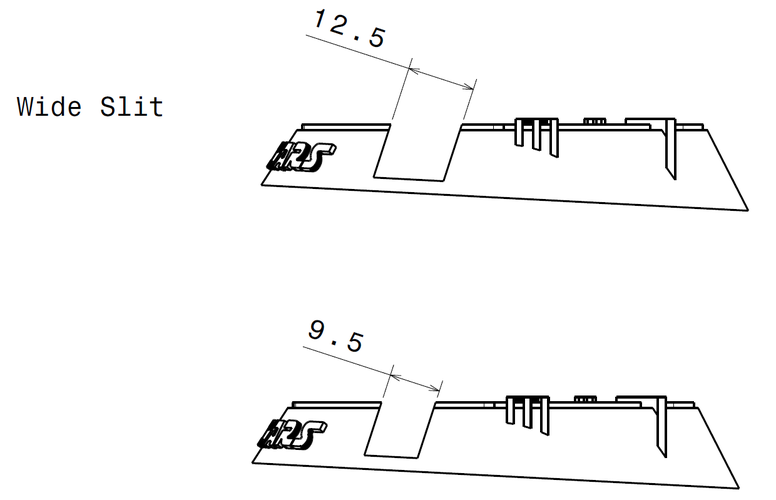 Here they are the latest Mobile/Tablet Stands of the Galaxy. "Trust in the empire" or "Fight for the alliance" depending of your mood.
They are approximately 9 cm in diameter. The mobile phones you can see in the pictures are a LG G5, a Huawei P8 Lite and the tablet is a Nvidia Shield Tablet. The slit has approximately 1 cm, so depending on your mobile phone it will stand with more or less angle. It can be used in either vertical or horizontal possition. Phones rest very stable. 
It is very easy to print!!
This model is free, likes and uploads of printing are really appreciated and help me to continue my work!
v2: I have added a version with a wider slit (WS) for using with a cased phone. Enjoy!
Alliance Phone Stand_nn.stl
2.74 MB
Alliance Phone Stand_wideslit_nn.stl
2.82 MB
Empire Phone Stand_nn.stl
4.07 MB
Empire Phone Stand_wideslit_nn.stl
4 MB