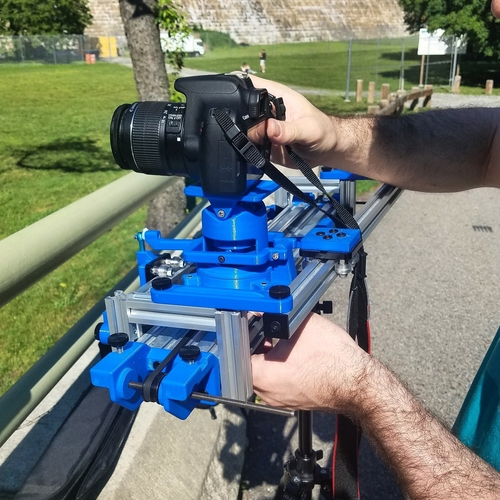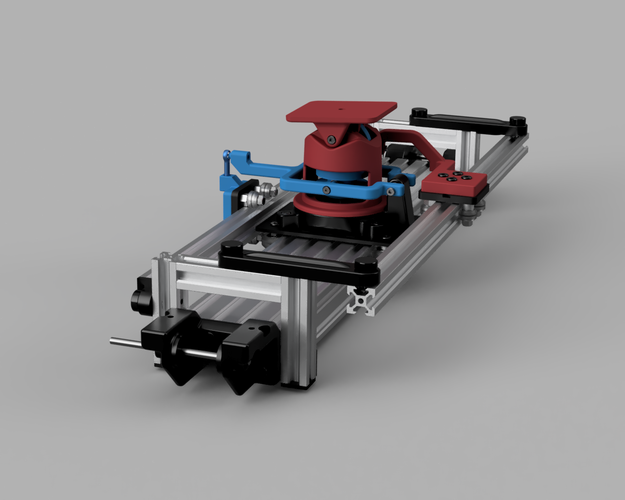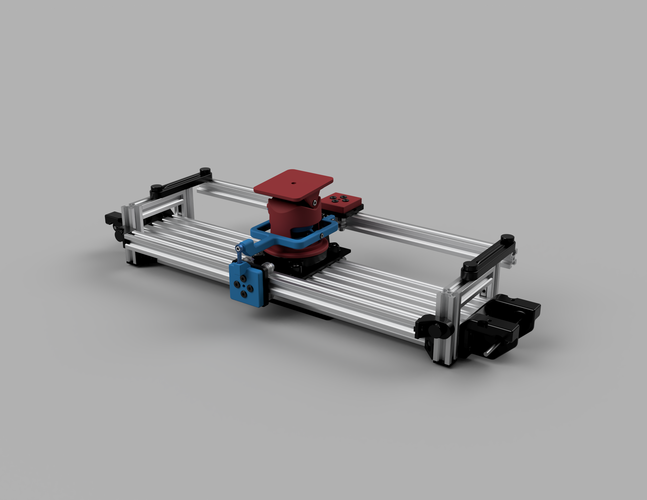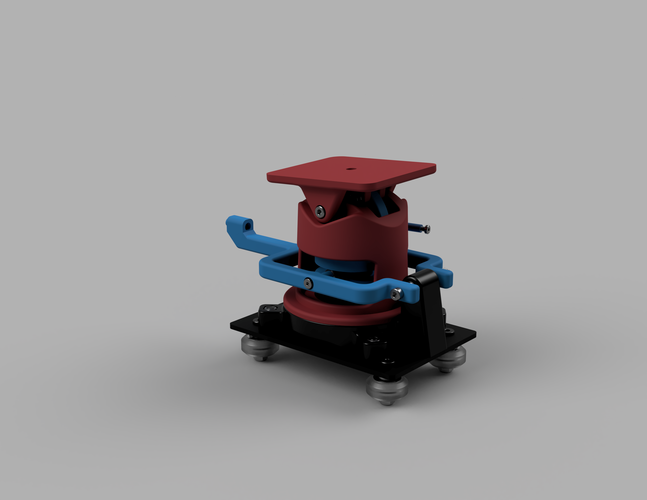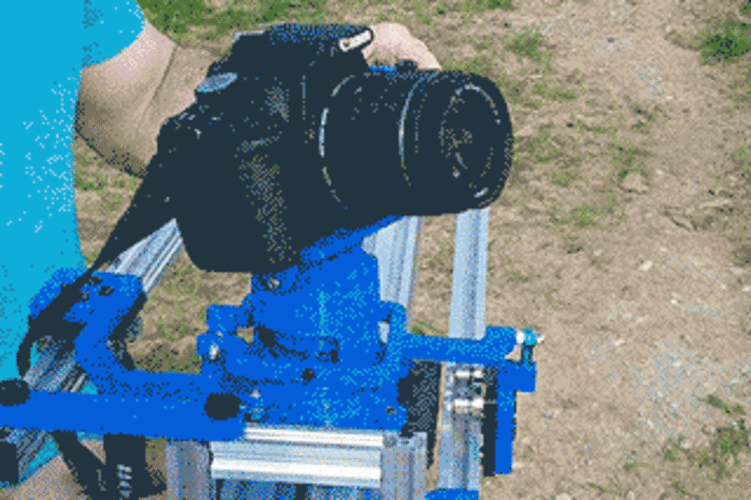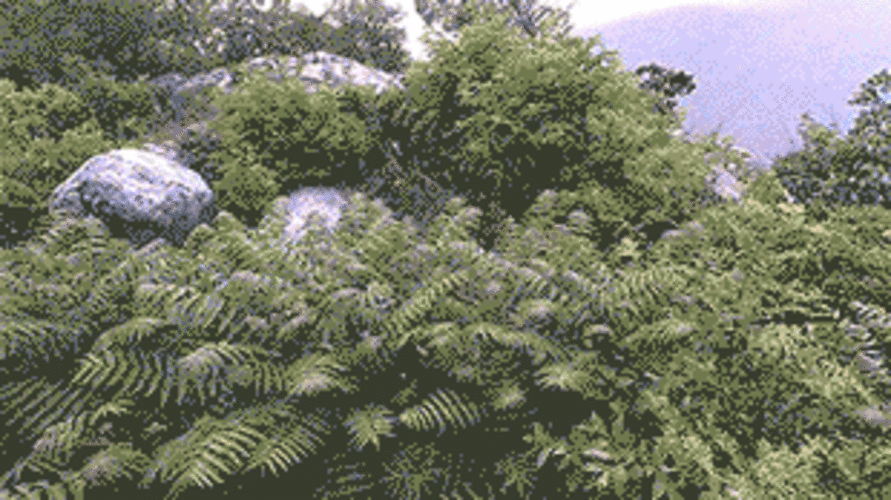 No Prints Yet

Be the first to upload a Print for this Design!
More information and a full write up of the design can be found here. This is a live link to a document that we will try to keep up to date. It contains the Assembly Instructions, Bill of Materials, Part Drawings, and a write up of how the mechanism works. Currently Pinshape and Google have size limits on available video sizes, we plan on having videos posted of the mechanism in higher resolution shortly.  
Description
The Project presented here is a Fully Mechanical Pan and Tilt Slider. The project originated from my desire to have a robust pan and tilt slider that could be brought out in the field and set up for a custom shot, without the need for batteries or a programming interface.  The Pan and Tilt motions of the camera are controlled by two independent bars which allows the user to control the pan and tilt independent of one another. This unique design allows the freedom for an infinite variety of dynamic customized shots.
The mechanical assembly that is the core of the mechanism took several months to design as there is nothing like it on the market to mimic. In the end, it uses a bunch of simple mechanical principles to provide a robust solution to the decoupled motion problem of a Pan AND Tilt system like this.
Printing Settings
All components for this design were printed on a Flashforge Dreamer with Hatchbox PLA.   The majority of the components are designed for minimal supports, but some of them do require supports. The recommended print orientation and support locations can be seen in the detailed document linked above.  
The printed components were printed at 0.2 mm layer height with 100 % infill and 5 shells (0.4 mm nozzle) for strength and durability, since I planned on taking it in and out of my car and into various rough locations to shoot.  These tend to be my go to settings for printing, but more conservative settings of 0.2 mm layer height, 3 shells, and 30% infill would likely be more than enough to work with this design.  
The design includes files for mounting both a NEMA 17 motor and a 12V DC motor. To emphasize the fact that this is a fully mechanical system we haven't included that in the instructions, but the process of creating an Arduino controlled slider is well documented on the internet. I would recommend Adafruit's Bluefruit slider tutorial. 
A detailed Bill of Materials and engineering documentation can be found in our write-up linked above.  If you like this design and would like to see a version 2.0,  like it and let me know by filling out our form!  Version 2.0 Google Form
This mechanism has been released under the CC BY-NC-ND license, feel free to share and distribute the material. I encourage you to reach out with comments questions and suggestions, as there are always improvements to be made. For licensing inquiries please e-mail [email protected]  and someone will get back to you.
Small Gear (35 mm, 12 tooth, 2.5 module).stl
2.54 MB
Stepper adapter.stl
848 KB
Big Gear, (70mm, 26 tooth 2.5 module).stl
2.69 MB
DC motor adapter.stl
920 KB
Tilt Converter.stl
583 KB
Outer Housing.stl
2.91 MB