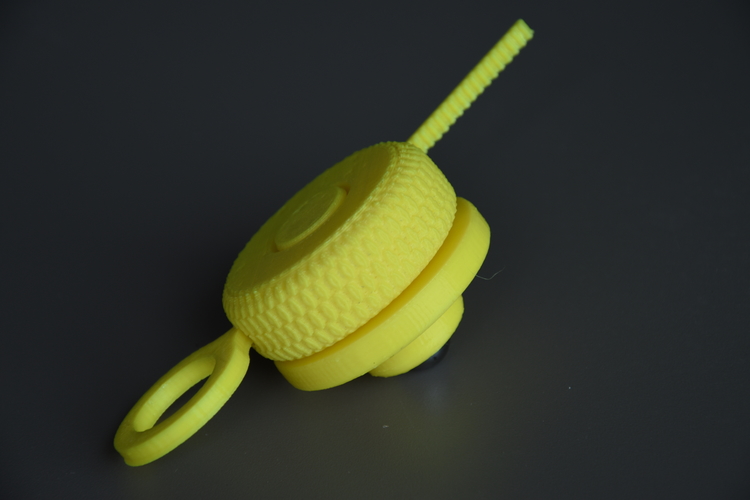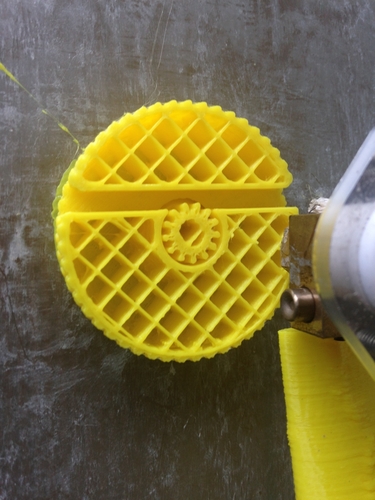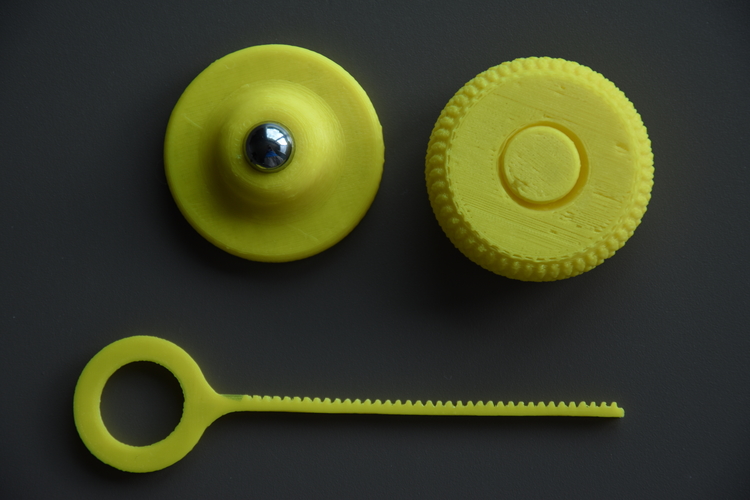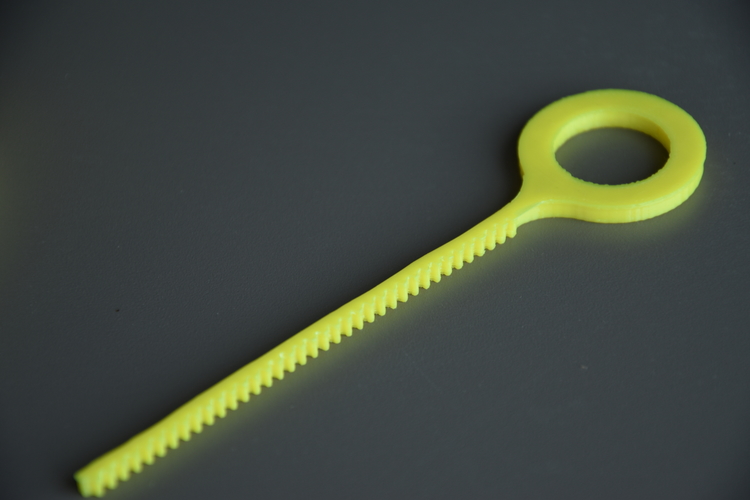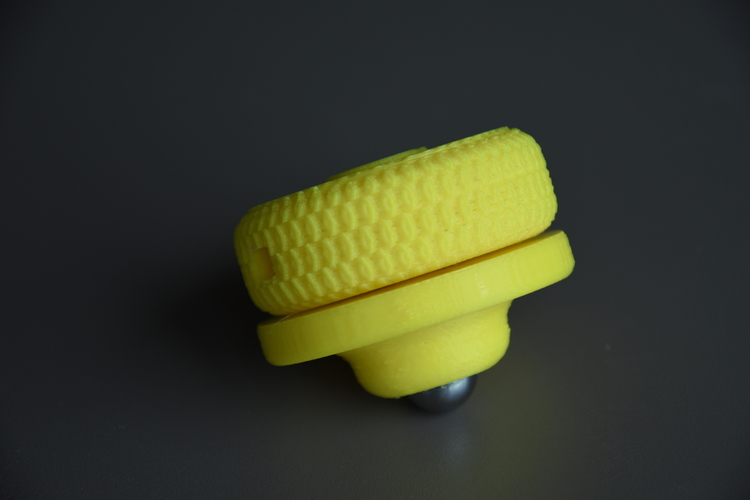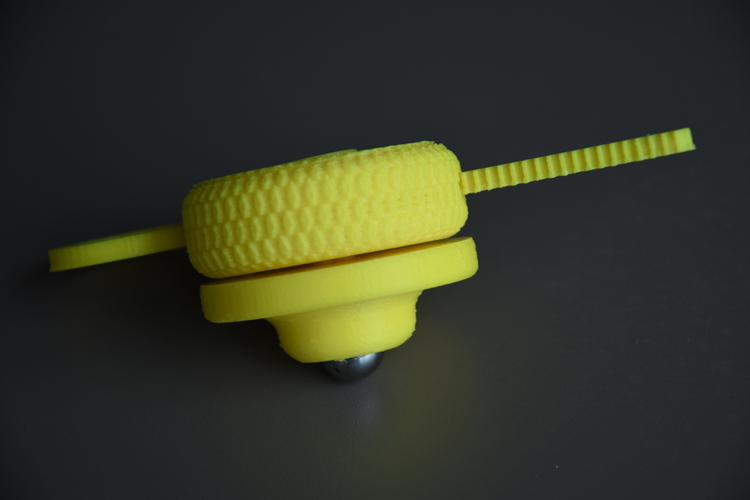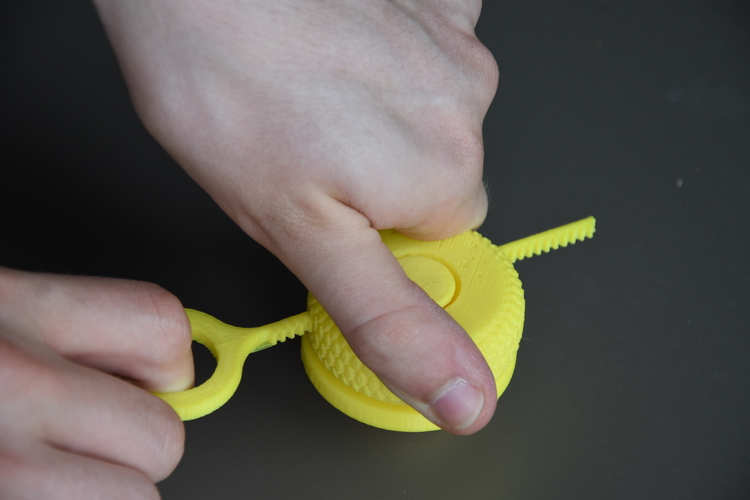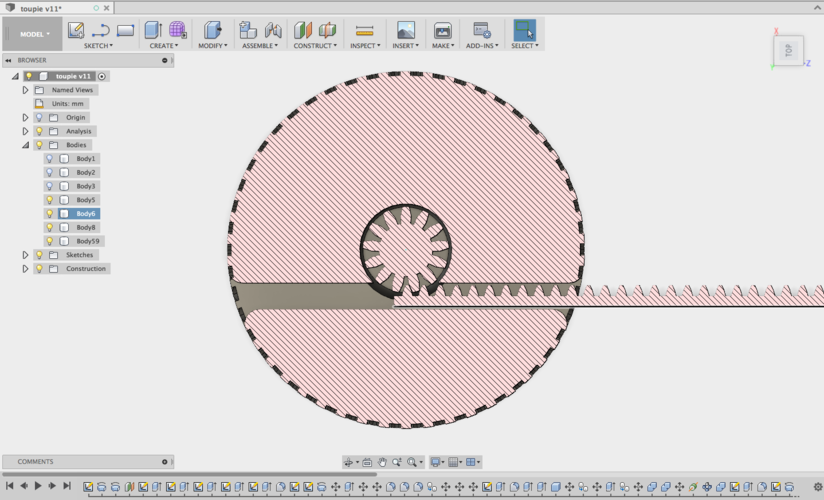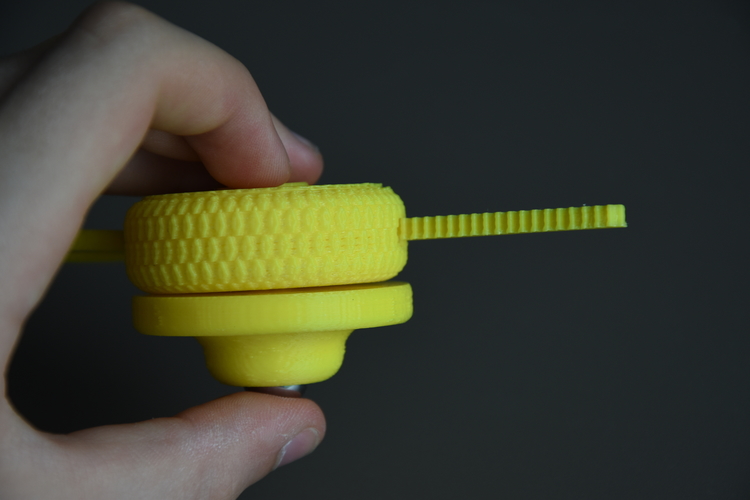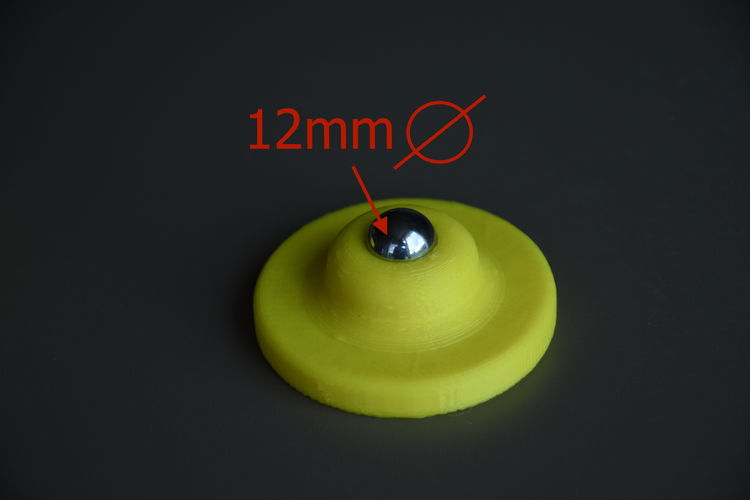 No Prints Yet

Be the first to upload a Print for this Design!
Hi, my name is Johan Link and I'm 16 years old. I designed this object with Fusion 360, I made a mechanical object, but it does not require any assembly. It is this type of object that I love to create with 3D printers. 3D printers can make mechanical systems without assemblies. I love this.
If you want to modify this design you can download the Fusion file with this link: http://a360.co/2s2ARYk
HOW TO USE IT:   Click here to see the video
HOW TO ASSEMBLE IT: There is just one thing to do to use this spinning top. You must have a ball of 12mm of diameter. Clip this ball in the bottom of the spinning top.
 I print this with the K8200 printer, and I use Cura to generate the G-code. My Print settings: 
Bottom/Top thickness 0.6mm
Fill Density 20% 
Platform adhesion type: none 
Support type: none
PLA
HOW IT WORKS:        It's really simple, when you extract the stick, the stick rotates a gear and turns the spinning top.
I speak French, excuse me for the mistakes of English.
If you have any questions do not hesitate to write a comment:)