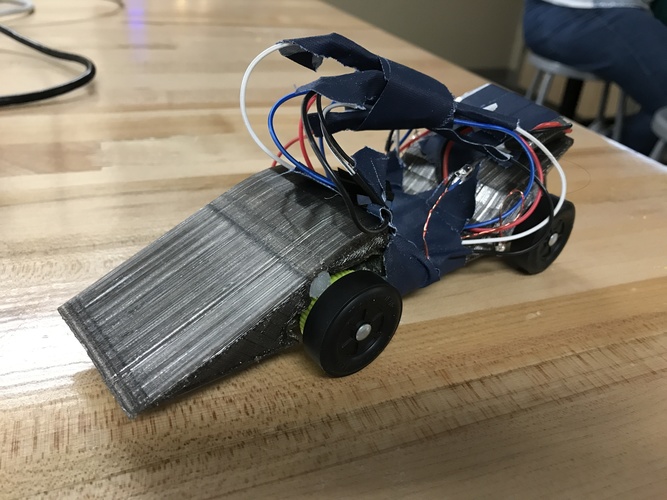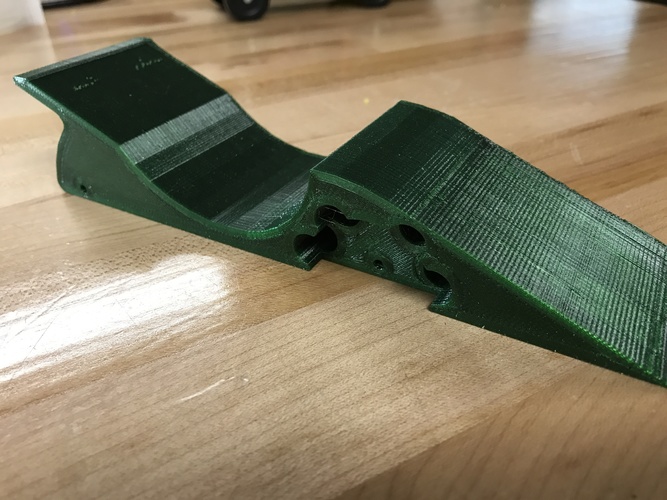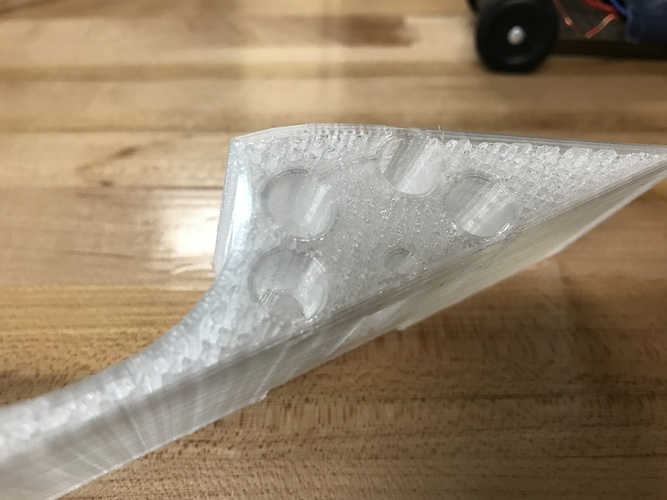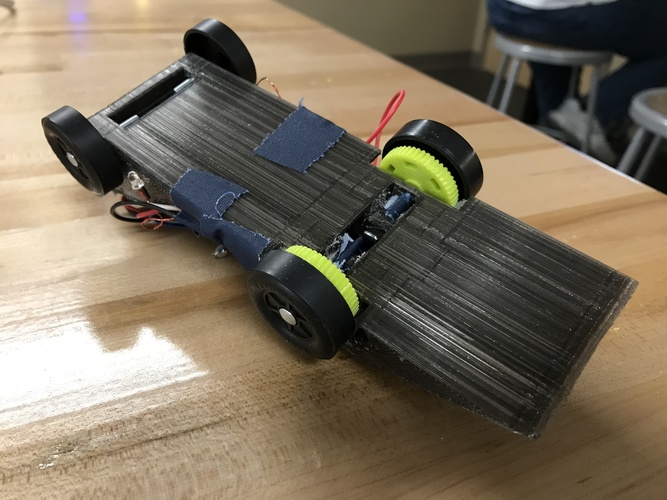 No Prints Yet

Be the first to upload a Print for this Design!
This design was created in order to fulfill the challenge of powering and controlling a small race car with the components of a small quadcopter. For this challenge, there were many constraints that lead to the design created. More details can be seen in the portfolio included.
The gears should be printed in a high strength/temp material, such as nylon. We ran out of time on this project to do so for all gears, and the wear on the non-nylon gears was very noticeable. The main body of the car was printed in Taulman t-glase PETT.
Assembly Guidelines:
The quadcopter utilized was a Hubsan X4. Disconnect all the motor wires from the control board. Depending on your preference, Solder extension cables to the motors. After passing the motor wires through the car body and reconnect them to the control board. The small gears can be press fit on the end of the motor shafts.
The wheels used were Maximum Velocity Speed Wheels. The large gears were slid onto the shaft and glued to the wheels. Because of time constraints we were not able to come up with a better way to secure the ends of the drive shafts. Please feel free to remix and improve this design!
Derby Car Portfolio.pdf
54.7 MB