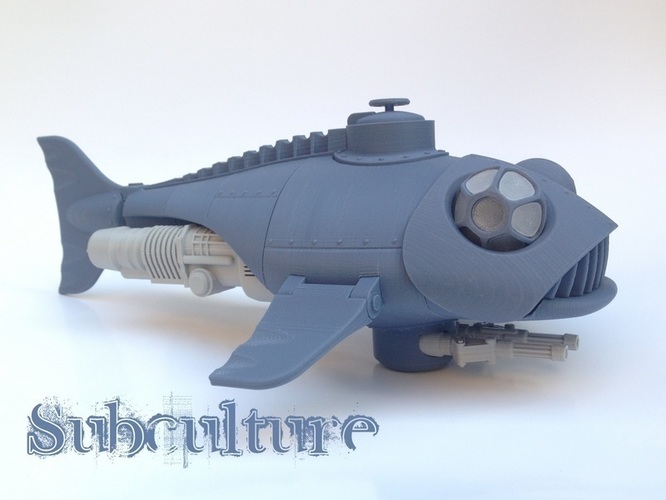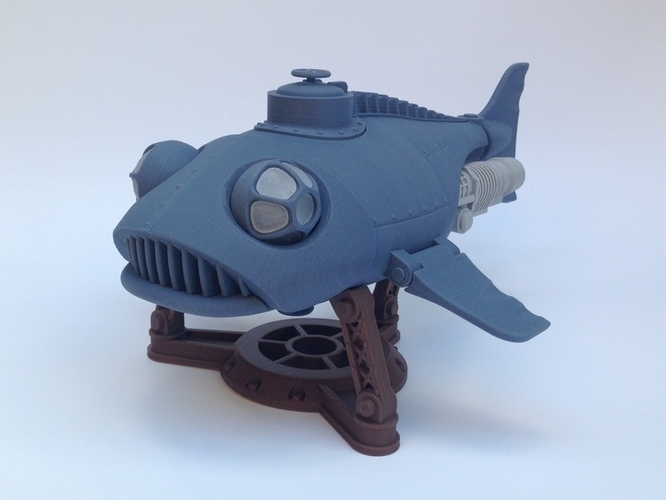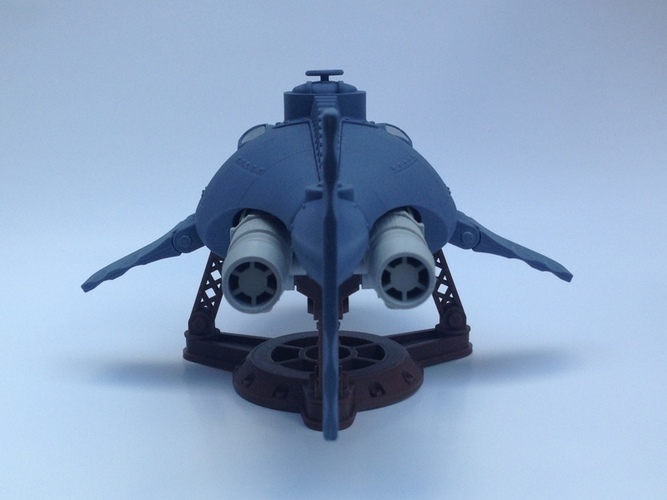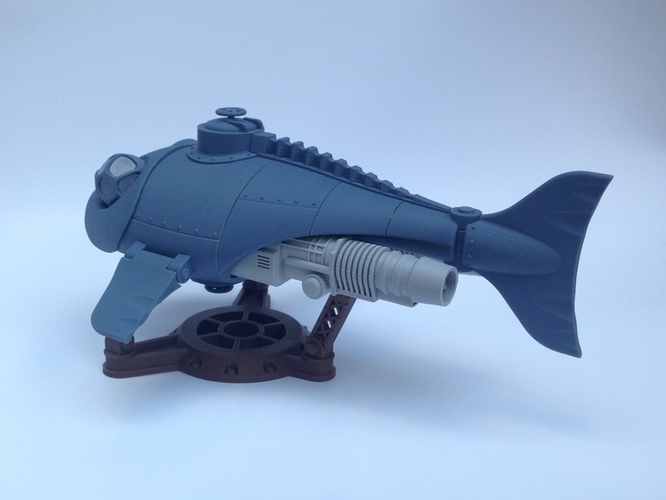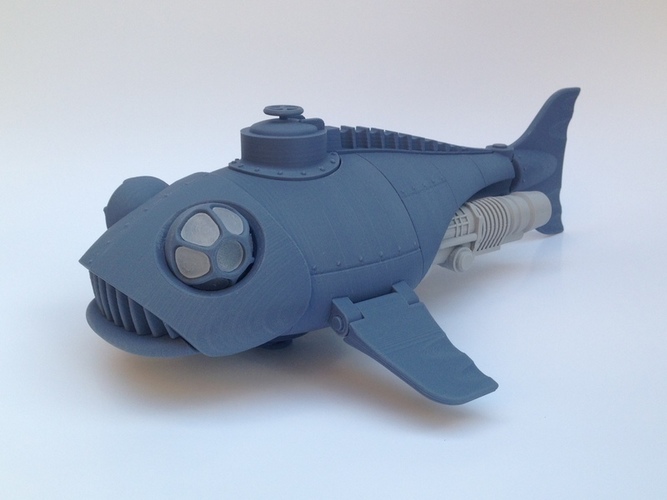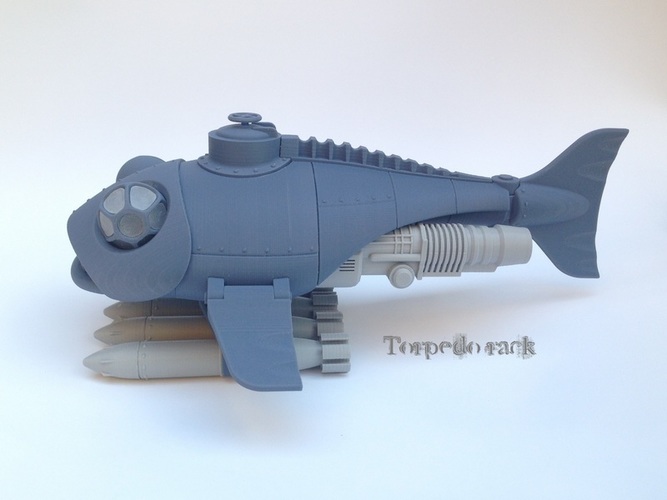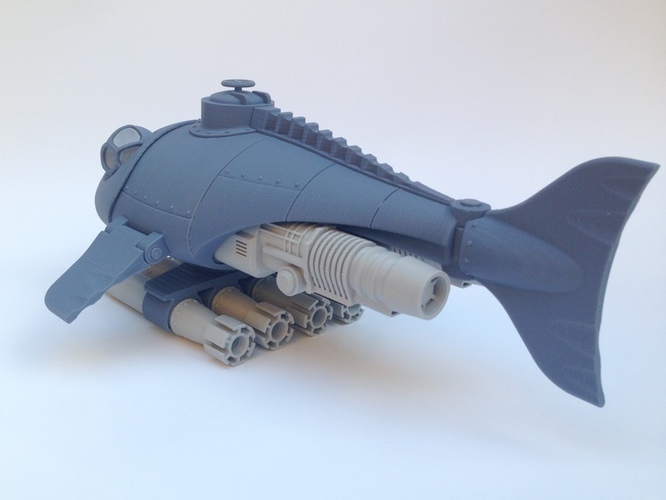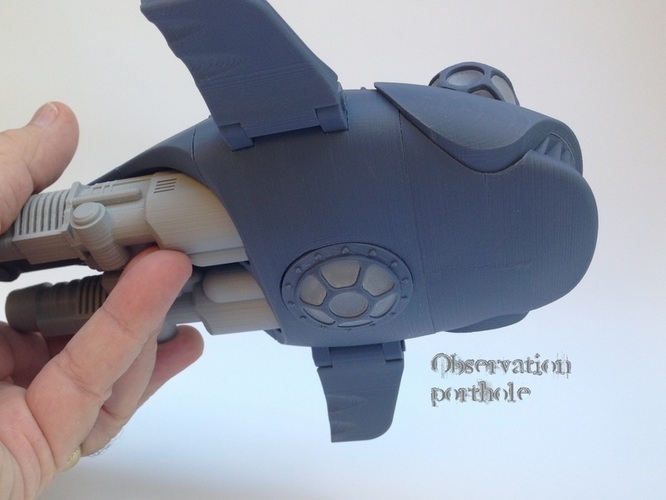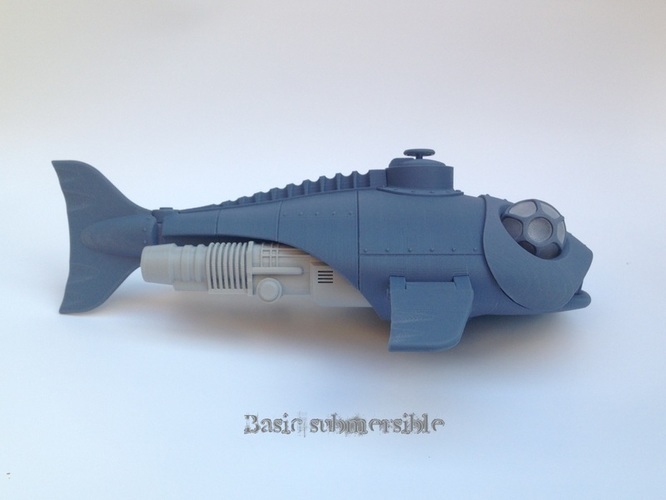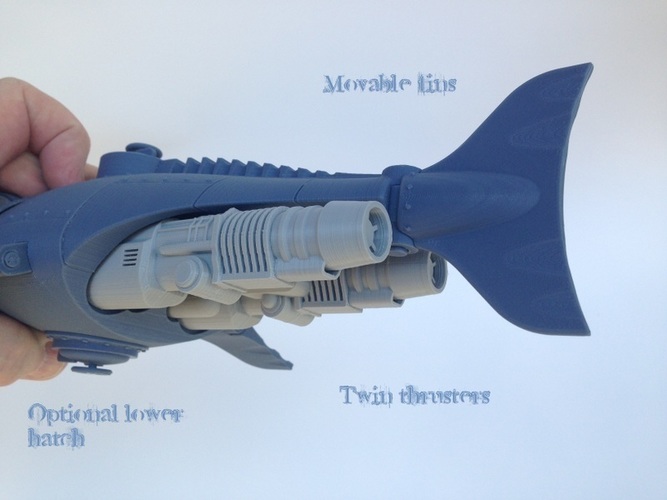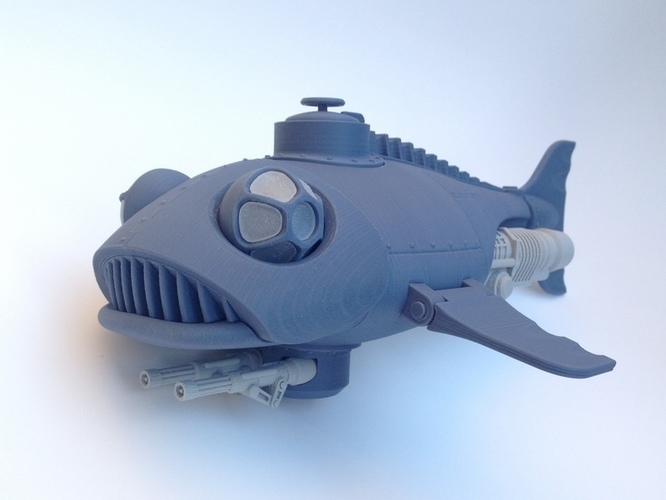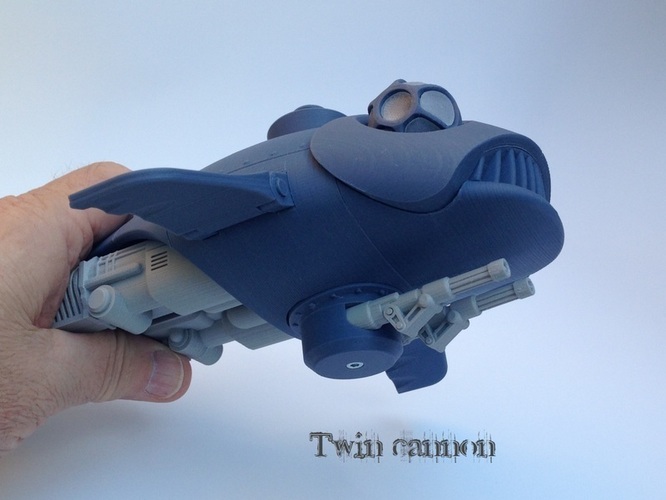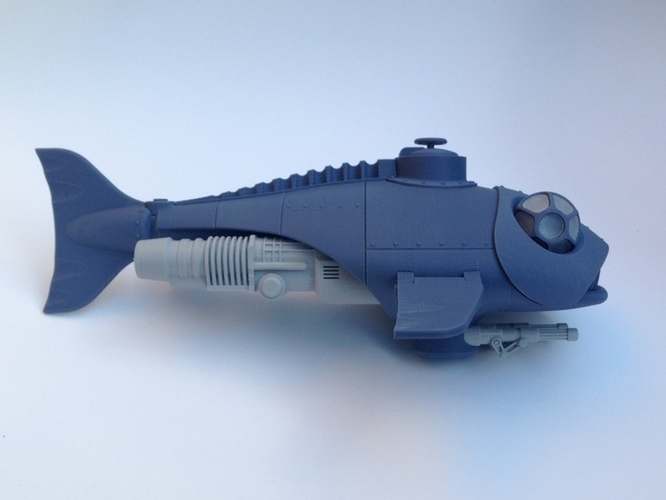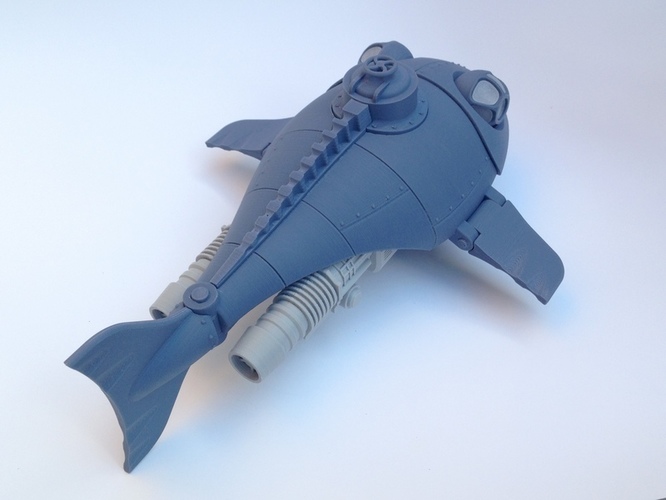 No Prints Yet

Be the first to upload a Print for this Design!
The multi-role twin-engine submersible "Subculture" can be equipped with either a lower hatch or bottom viewing porthole for research work or covert activities.  It can also be equipped with a twin-barreled cannon or a rack of four torpedoes for defensive or offensive operations.  The fins are movable, the "eyes" can be positioned in a variety of directions (or left off for a "dead sub" look), and for a more menacing look, a sharp-toothed grill can be used in place of the standard grille.  A docking station for displaying your submersible is also included. All of these extras are included in this package.
Subculture was designed for easy printing and assembly.  Only four parts require supports and the areas where the supports contact the parts are out of sight when the model is assembled.
I printed the parts for this model on a Printerbot Simple Metal printer with a 6" x 6" x 6" (152mm x 152mm x 152mm) print space so nearly any printer will be large enough to print the parts for this model. I use Simplify3D software to insure that my parts print problem-free and in the highest quality.
Recommended printing information and assembly instructions are included.
9B TOOTH GRILLE.stl
999 KB
12 TAILFIN HALF.stl
1.33 MB
15 ENGINE HALF LH INNER.stl
1.26 MB
18 EXHAUST DIFFUSER.stl
96.9 KB
22 BODY SEGMENT.stl
2.08 MB
21 BODY SEGMENT.stl
1.2 MB
2 EYE CENTER LENS.stl
113 KB
11 SIDE FIN HALF.stl
351 KB
16 ENGINE HALF LH OUTER.stl
1000 KB
8 HEAD LEFT HALF.stl
1.95 MB
13 ENGINE HALF RH INNER.stl
1.29 MB
4 EYE HALF INNER.stl
1.43 MB
19 BODY SEGMENT.stl
4.08 MB
20 BODY SEGMENT.stl
2.08 MB
5 HATCH UPPER.stl
2.53 MB
10 SIDE FIN HALF.stl
445 KB
14 ENGINE HALF RH OUTER.stl
926 KB
6 HATCH WHEEL.stl
2.51 MB
17 ENGINE NOZZLE.stl
785 KB
23 SIDE FIN MOUNT.stl
110 KB
7 HEAD RIGHT HALF.stl
2.24 MB
26 PIN SIDE FIN.stl
49 KB
27 PIN TAILFIN.stl
64.3 KB
1 EYE HALF OUTER.stl
1.97 MB
3 EYE OUTER LENS.stl
1.19 MB
M WEAPON LEFT SIDE.stl
724 KB
R BOTTOM PORTHOLE OUTER LENS.stl
213 KB
U TORPEDO MOUNT.stl
561 KB
N HATCH LOWER.stl
2.17 MB
J WEAPON MOUNT.stl
1.8 MB
S BOTTOM PORTHOLE CENTER LENS.stl
113 KB
P BOTTOM PLATE.stl
1.43 MB
K WEAPON TURRET.stl
325 KB
T TORPEDO RACK.stl
339 KB
L WEAPON RIGHT SIDE.stl
662 KB
Q BOTTOM PORTHOLE FRAME.stl
1.93 MB
SUBCULTURE PRINTING INFORMATION.pdf
128 KB
SUBCULTURE PRINTING AND ASSEMBLY INFORMATION.docx
20.2 KB
G DOCKING STATION BASE.stl
1.43 MB
OPTION ASSEMBLY.pdf
167 KB
DOCKING STATION ASSEMBLY.pdf
66.2 KB
ASSEMBLY PAGE 5.pdf
150 KB
ASSEMBLY PAGE 4.pdf
152 KB
ASSEMBLY PAGE 3.pdf
109 KB
ASSEMBLY PAGE 2.pdf
47.8 KB
ASSEMBLY PAGE 1.pdf
111 KB
SUBCULTURE 4-VIEW.pdf
239 KB