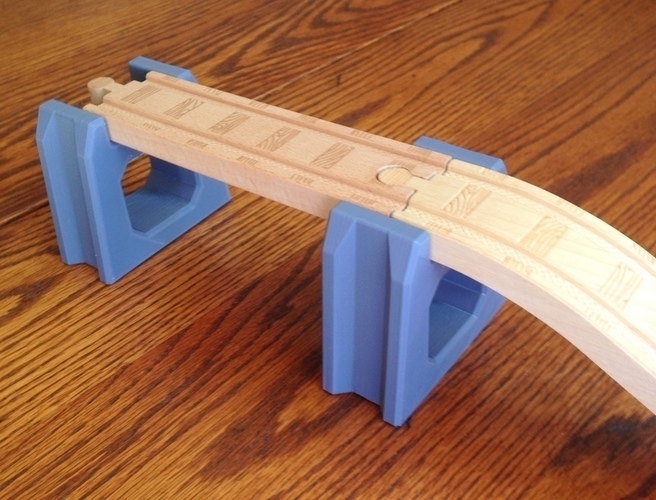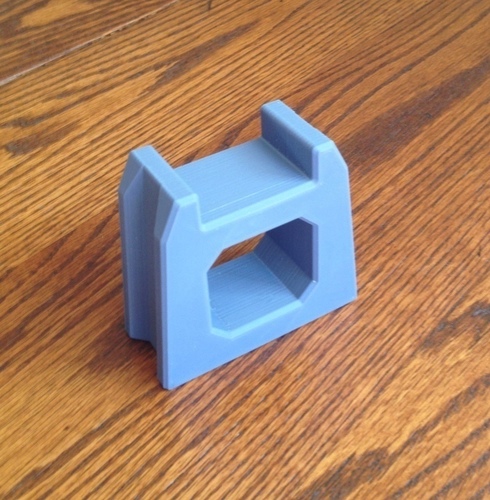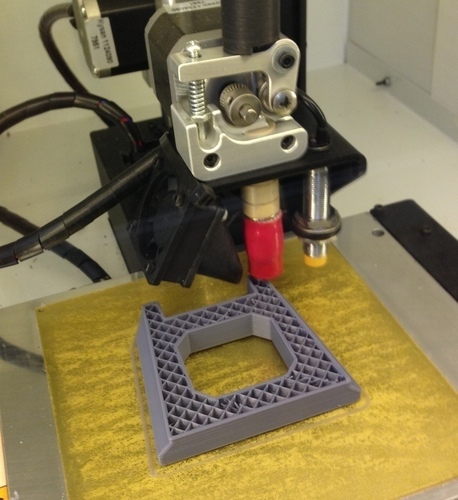 Bridge support for Thomas the tank engine track (and other similar track).  this support holds the track snuggly in place to help prevent bridges and raised track from being easily knocked down.  If the bridge gets pushed to the side by a young engineer the track and supports slide with it instead of falling over.
No supports are required when printed on its side.
I printed these on a Printrbot simple Metal using .20 resolution, 3 bottom layers - 3 perimeter walls, 5 top layers, and 15% infill. 
BRIDGE SUPPORT.stl
104 KB