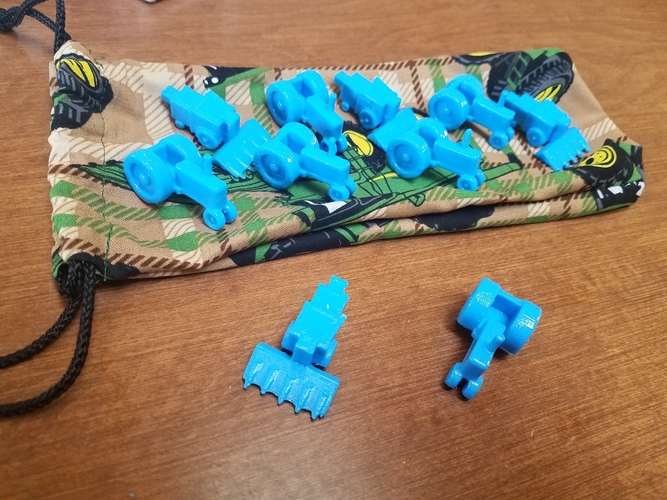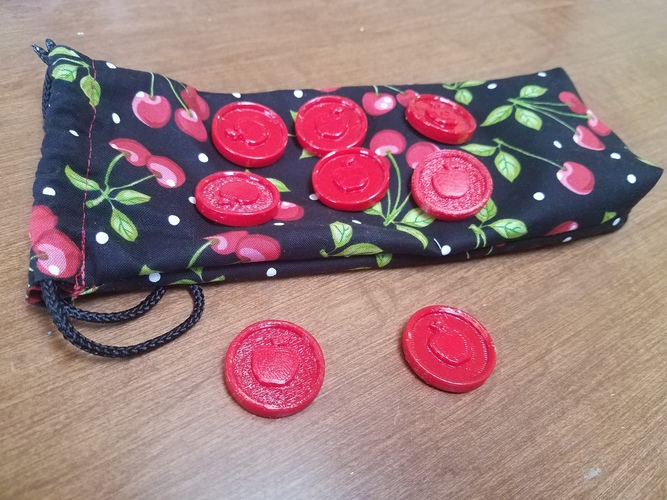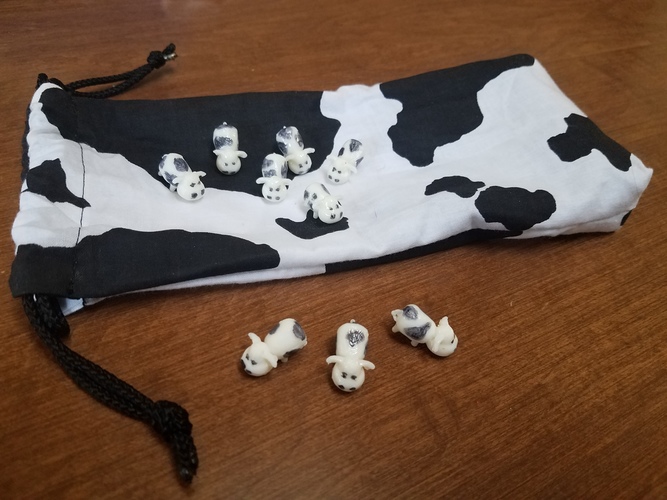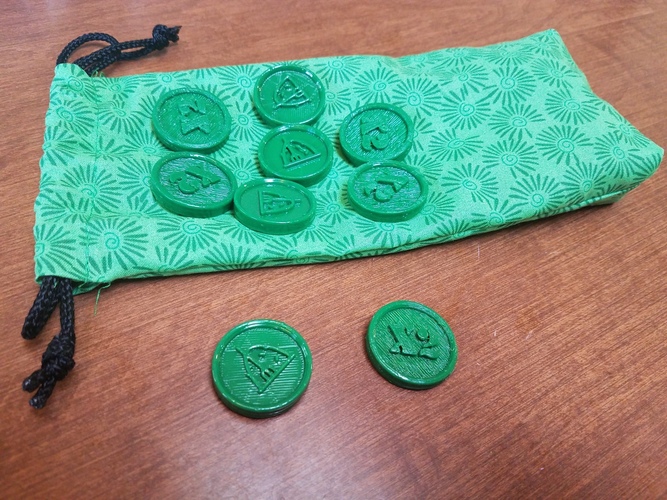 One of my daughter's favorite games is the Farming Game, a game that teaches you what it is really like to run your own farm. It was created by a farmer from Eastern Washington who developed the idea while driving his tractor.
The pieces for it are all little flat, vinyl cling stickers... that stop sticking after about one or two uses... That just isn't any fun... So, to make things more interesting for my daughter, and to give her a surprise for her birthday, I designed 3D pieces for all the pieces that came with the game.
The Tractor, Harvester, Hay, Grain, and Fruit coins were all my own design, using 123D Design. The cow model came from here: http://us.gallery.xyzprinting.com/us_en/membergallery/model/201507159793842 and was resized for appropriate game board size.
Tractors and Harvesters: These are to represent one tractor or harvester each.
Hay and Grain coins: These are to represent 10 acres of each crop. On the BOTTOM of the coin is "x2" because there are places on the board that will double your harvest for a year, so the top coin on a stack can be flipped over to show that.
Fruit coin:These represent 5 acres of fruit orchards and have an apple on both top and bottom.
FarmingGame_Cow.stl
3.21 MB
FarmingGame_Fruit.stl
968 KB
FarmingGame_Grain.stl
936 KB
FarmingGame_Harvester.stl
1.85 MB
FarmingGame_Hay.stl
724 KB
FarmingGame_Tractor.stl
3.28 MB