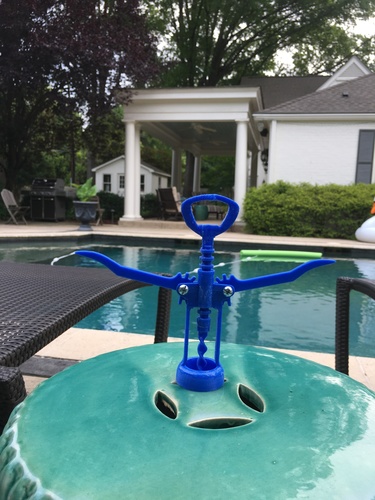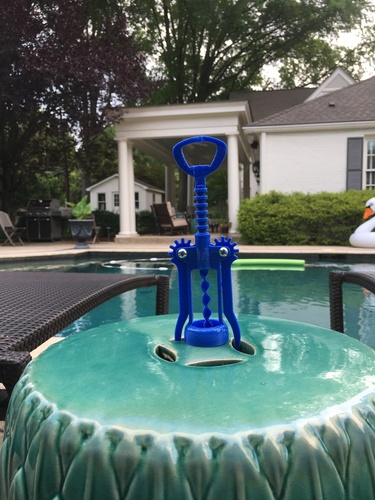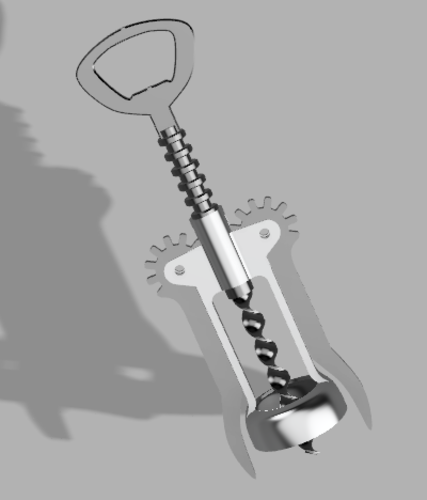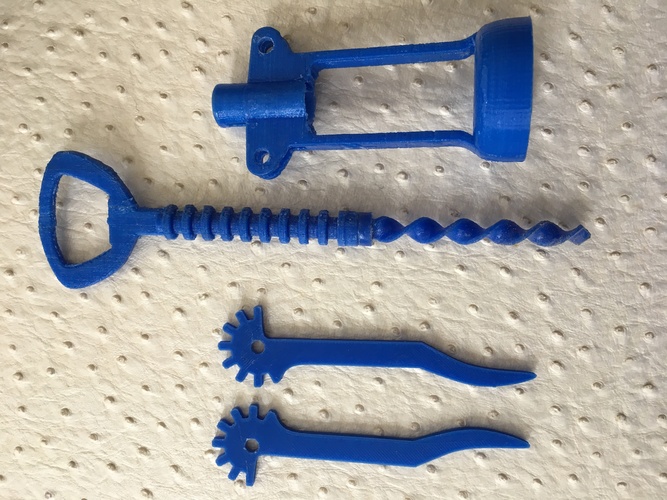 This is a functional Bottle Opener. (Designed for Mechanical Design Contest). this actually works! Easy assembly and little print times. Very satisfying to use! Even if I don't win thank you for such a great opertunity it has been so much fun! Good luck all!
Here is a Video of the opener in action:  Video  
Print:
Handle: supports - Horizontal
Screw: no supports needed - Vertical
Body: supports - Vertical
Left Wing: no supports needed - Horizontal
Right Wing: no supports needed  - Horizontal
Settings:
Material: I used PLA but you could probably use anything.
Retraction: Enabled
Print Speed: 60 mm/s
Supports: some
Infill: 50% on all
Assembly:
very simple. all you have to is glue the screw to the handle at the bases and insert them into the Body and put both the wings on each side.
Thank you!