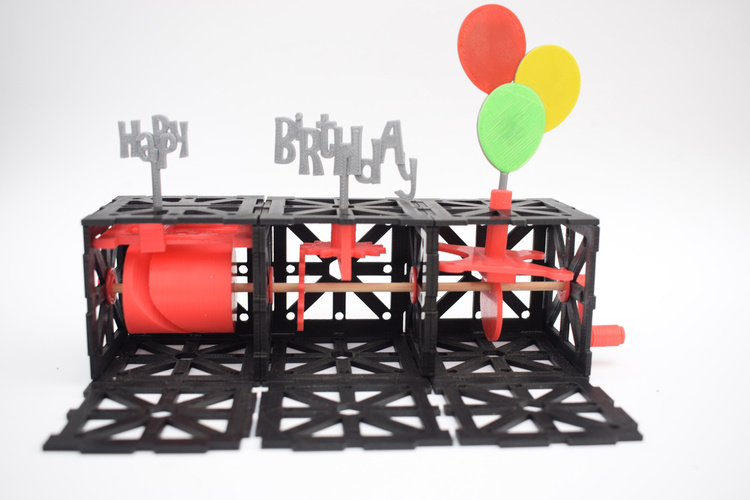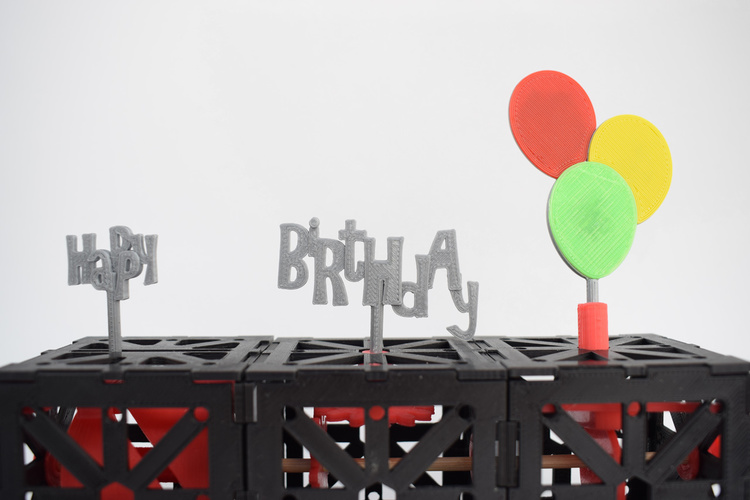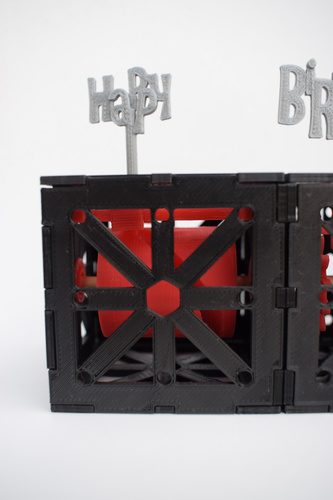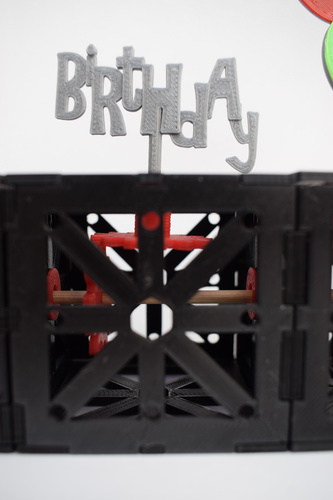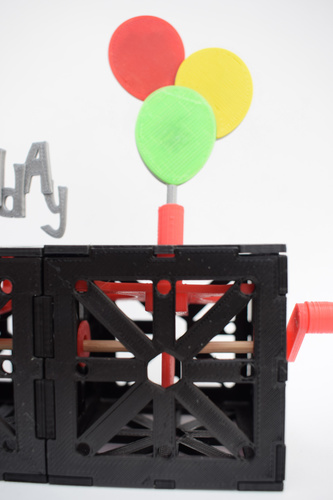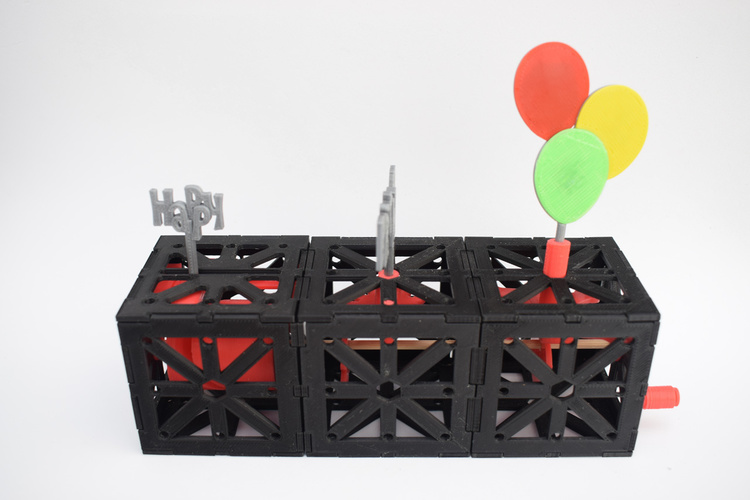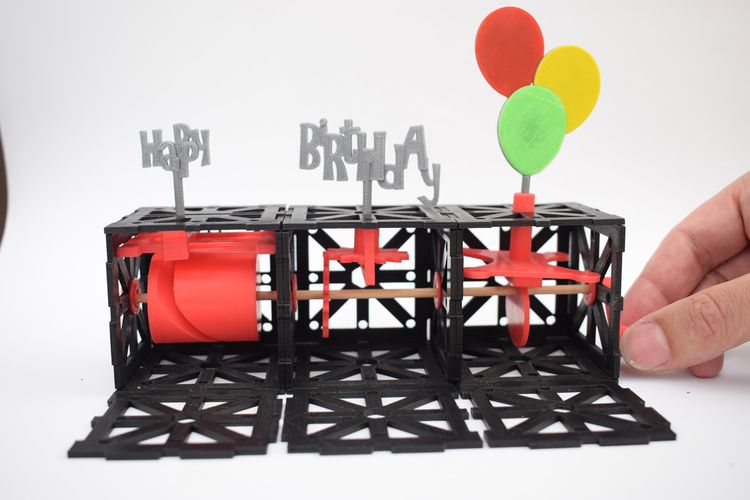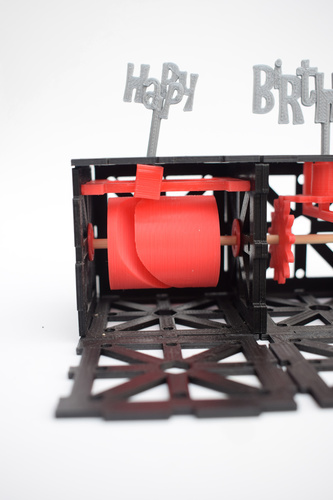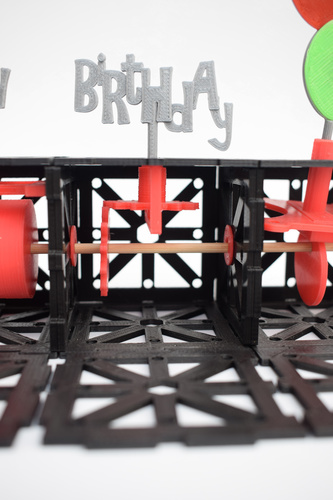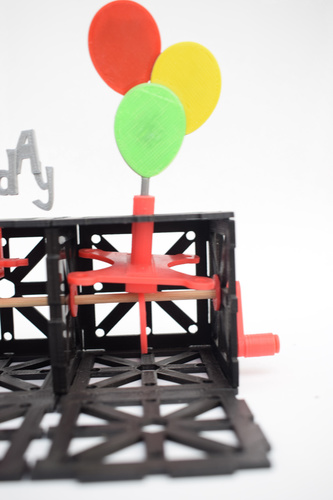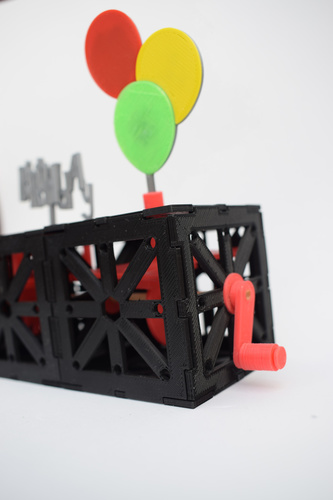 No Prints Yet

Be the first to upload a Print for this Design!
You can now create your very own automata, using this Modular Automata kit, pick and combine motion types to create your custom automata.  There are three types of mechanisms, that provide rotational, sliding and vertical movement.
This is a easy print but finicky to assemble, just keep calm and assemble it slowly. 
This project was without a doubt one of the most complex I ever done, and surprisingly it works rather well as you can see in the video. Hopefully after the description I made you can now assemble it without too much trouble.
To further help with your build I provide a link to the Fusion 360 design http://a360.co/2pUvkFa, to allow better view of the entire design.
So, just to wrap up here are the simplified steps for this build:
1- Choose how many cubes you will need.
2- Create your own signs. Using Fusion create your sign and at the bottom of it add a cylinder with at least 2cm of height and with a diameter of 3mm.
3- Choose the mechanisms you will use (the sliding one requires a different top face for the cube).
4- Print all the parts required
5- If you have access to wooden 3mm chopsticks or skewers, use it instead of the axle provided, it's a lot easier to assemble.
PS As you assemble the cubes start adding small drops of glue, it avoids the assembly falling into pieces if you accidentally drop it. Also add a bit of lubricant (I use a PTFE based one) at key places to ensure a smooth motion.
Print Settings:
All pieces were printed in PLA, at 205ºC, 0.2mm layer height, 10% infill,
Signs-ballons.stl
96.8 KB
Mechanism-3-part4.stl
191 KB
Mechanism-2-part3.stl
112 KB
Mechanism-3-part1.stl
287 KB
modular-automata-2.stl
12.7 MB
Signs-birthday.stl
536 KB
Mechanism-3-part2.stl
214 KB
Cube-top-bottom.stl
457 KB
Signs-ballon-color-1.stl
52.2 KB
Mechanism-3-part3.stl
241 KB
Cube-Connectors-final-connector.stl
85.5 KB
Axle-connector.stl
98.9 KB
Signs-ballon-color-2.stl
51.3 KB
Cube-Connectors-one-cube-connector.stl
97.2 KB
Mechanism-2-part1.stl
358 KB
Mechanism-1-part2.stl
68.8 KB
Mechanism-2-part2.stl
136 KB
Signs-ballon-color-3.stl
50.1 KB
Cube-Connectors-clip.stl
26.3 KB
Cube-Connectors-two-cubes-connector.stl
118 KB
Mechanism-1-part1.stl
233 KB