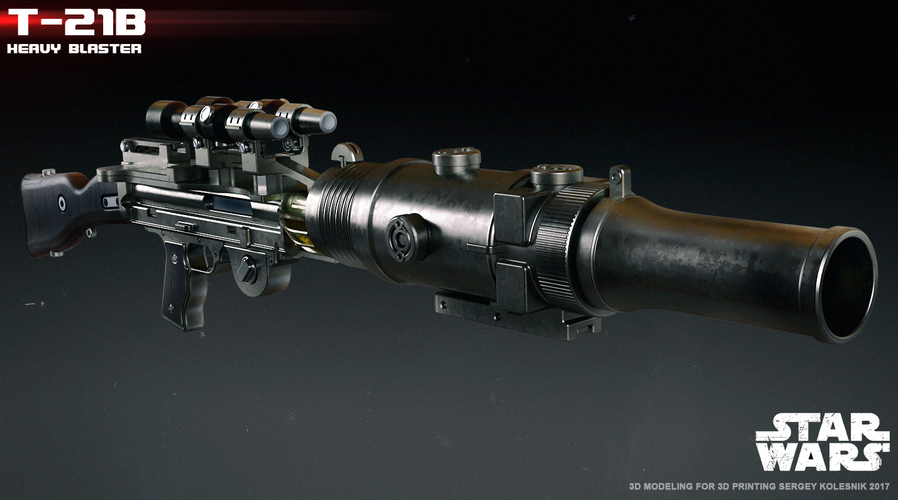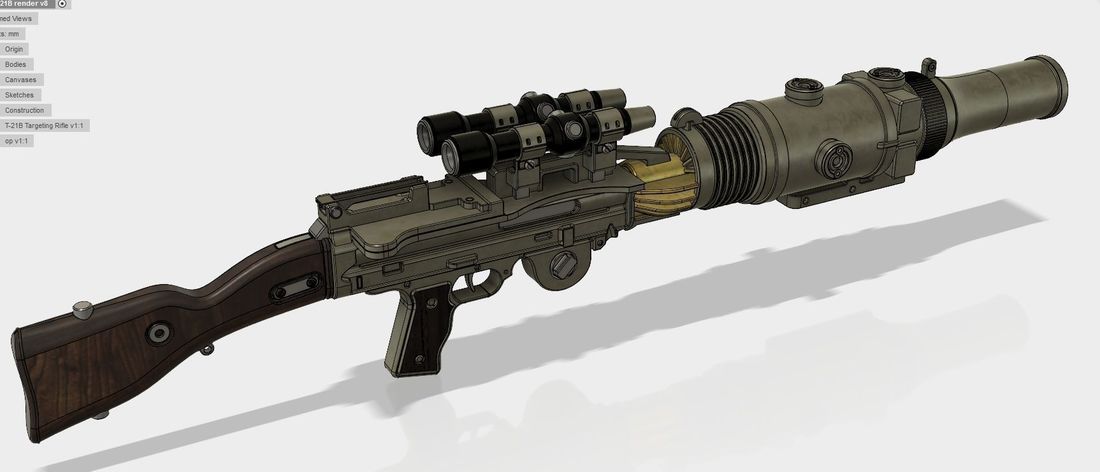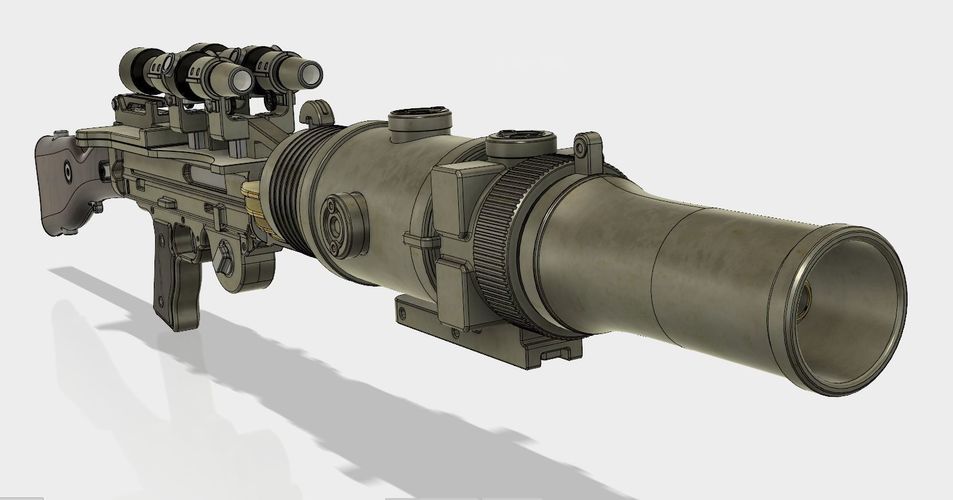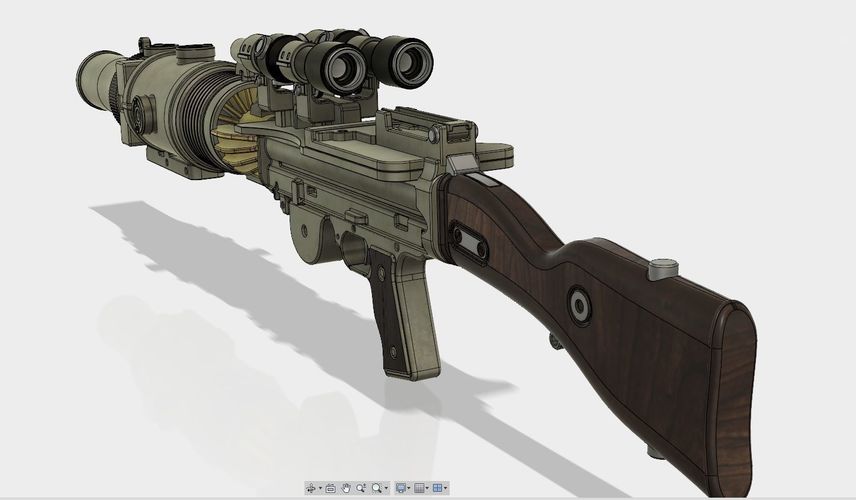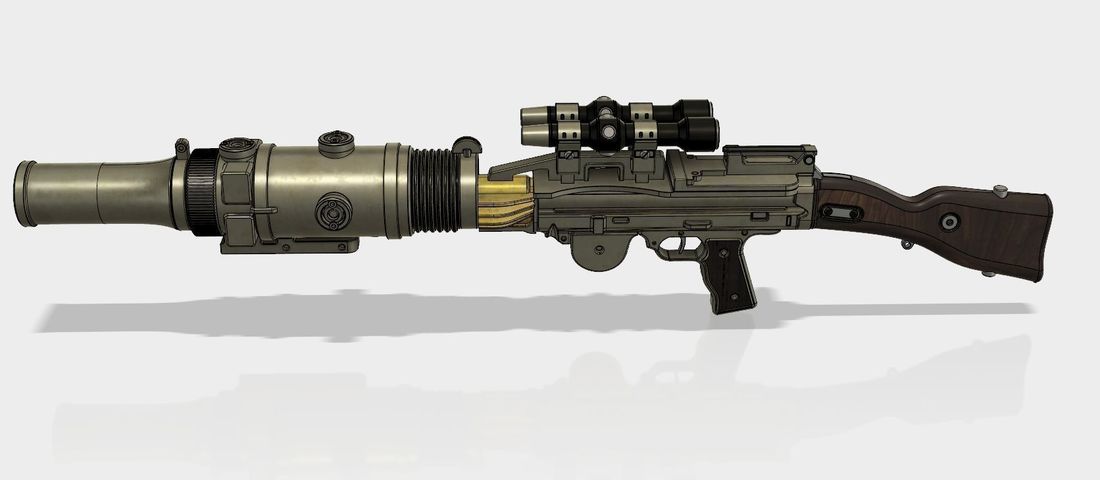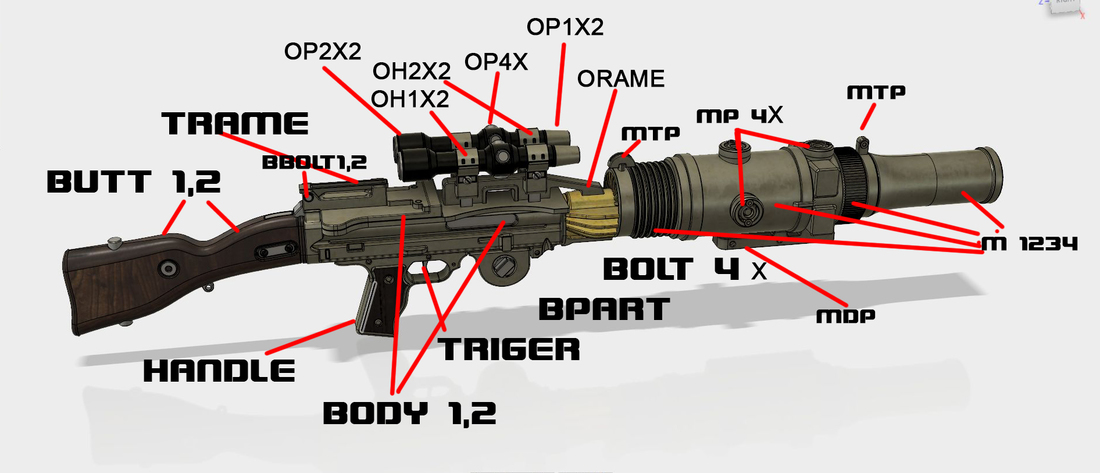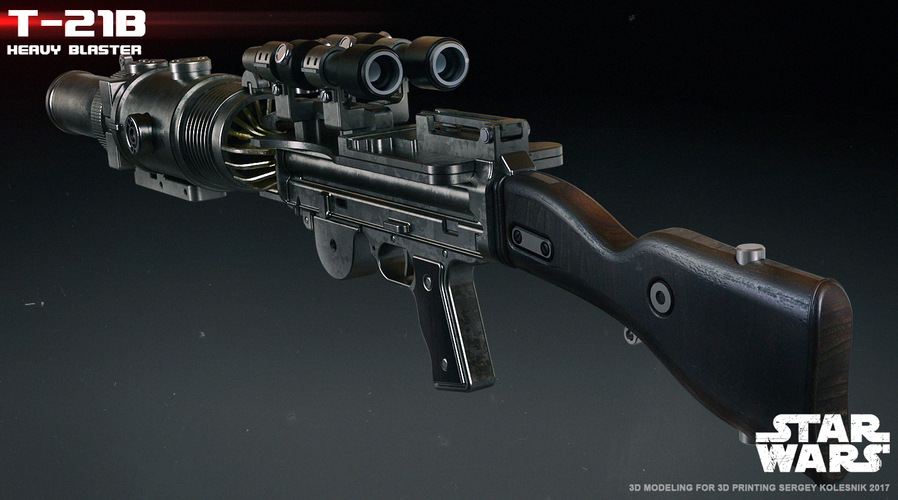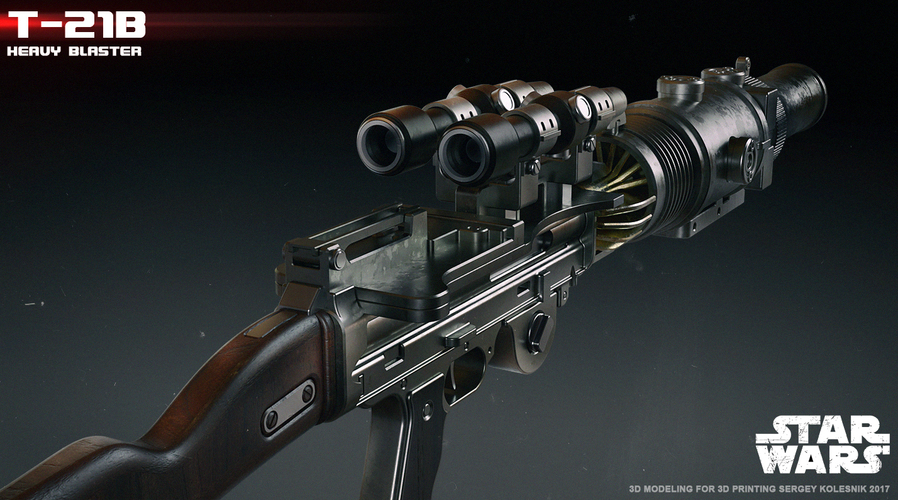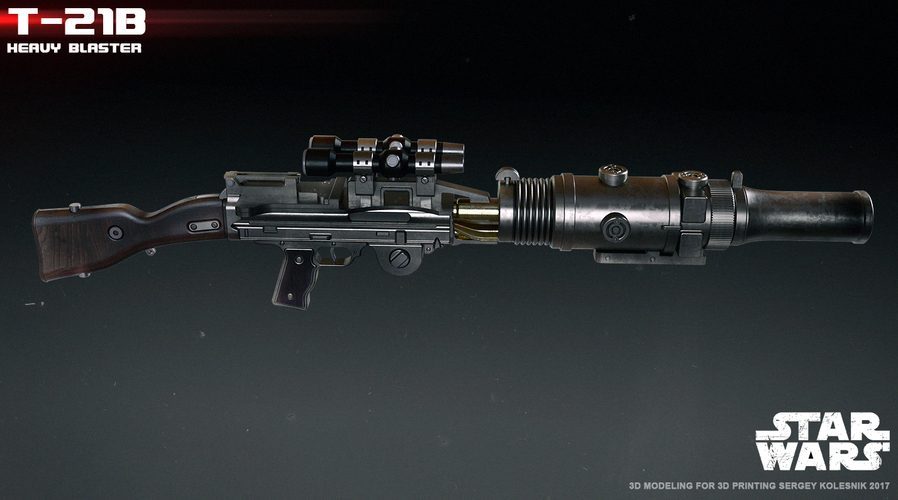 No Prints Yet

Be the first to upload a Print for this Design!
Attention is a complex project. The length in the assembly is 1000 millimeters. The model is cut to parts up to 200 millimeters
The T-21B heavy blaster was a long-range version of the T-21 heavy blaster. 
It boasted two optics which the T-21 lacked, making it deadly at greater distances, but not useful for close quarters combat. 
T-21B Targeting Rifle StarWars Battlefront 
tframe_T-21B Targeting Rifle print v18.stl
165 KB
b4x_T-21B Targeting Rifle print v18.stl
243 KB
bbolt1_T-21B Targeting Rifle print v18.stl
34.6 KB
bbolt2_T-21B Targeting Rifle print v18.stl
64.3 KB
body1_T-21B Targeting Rifle print v18.stl
4.06 MB
body2_T-21B Targeting Rifle print v18.stl
2.66 MB
bolt4x_T-21B Targeting Rifle print v18.stl
138 KB
Bpart_T-21B Targeting Rifle print v18.stl
348 KB
butt1p_T-21B Targeting Rifle print v18.stl
2.52 MB
butt2p_T-21B Targeting Rifle print v18.stl
4.09 MB
handle_T-21B Targeting Rifle print v18.stl
4.76 MB
m1_T-21B Targeting Rifle print v18.stl
3.67 MB
m2_T-21B Targeting Rifle print v18.stl
2.06 MB
m3_T-21B Targeting Rifle print v18.stl
1020 KB
m4_T-21B Targeting Rifle print v18.stl
6.7 MB
mdp_T-21B Targeting Rifle print v18.stl
395 KB
mp4x_T-21B Targeting Rifle print v18.stl
293 KB
mtp2_T-21B Targeting Rifle print v18.stl
173 KB
mtp_T-21B Targeting Rifle print v18.stl
87.2 KB
oh1x2_T-21B Targeting Rifle print v18.stl
567 KB
oh2x_T-21B Targeting Rifle print v18.stl
567 KB
op1x2_T-21B Targeting Rifle print v18.stl
598 KB
op2x2_T-21B Targeting Rifle print v18.stl
445 KB
op4x_T-21B Targeting Rifle print v18.stl
75.9 KB
opd2x_T-21B Targeting Rifle print v18.stl
43.8 KB
orame_T-21B Targeting Rifle print v18.stl
119 KB
triger_T-21B Targeting Rifle print v18.stl
66 KB
RackMultipart20170515-30585-37ywil.zip/shem.jpg
432 KB