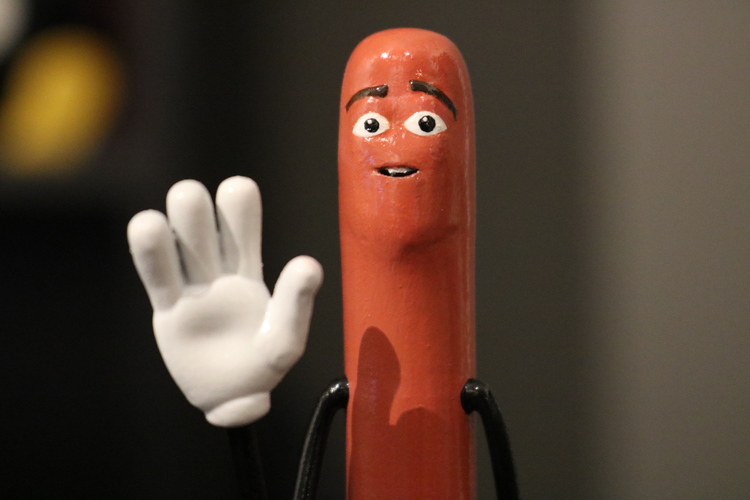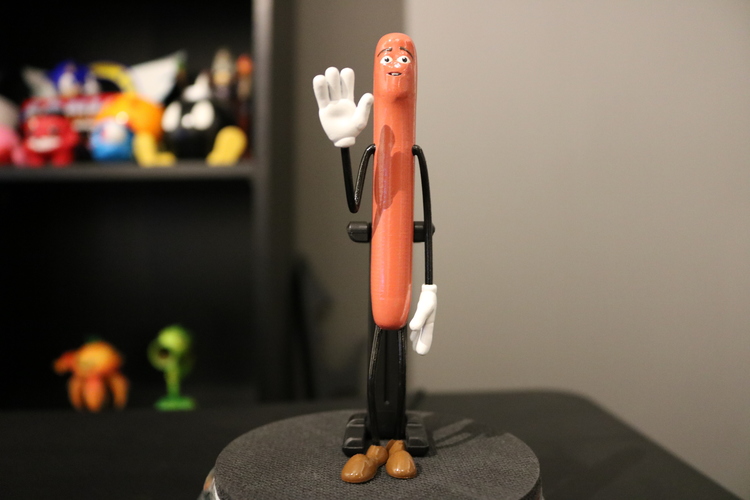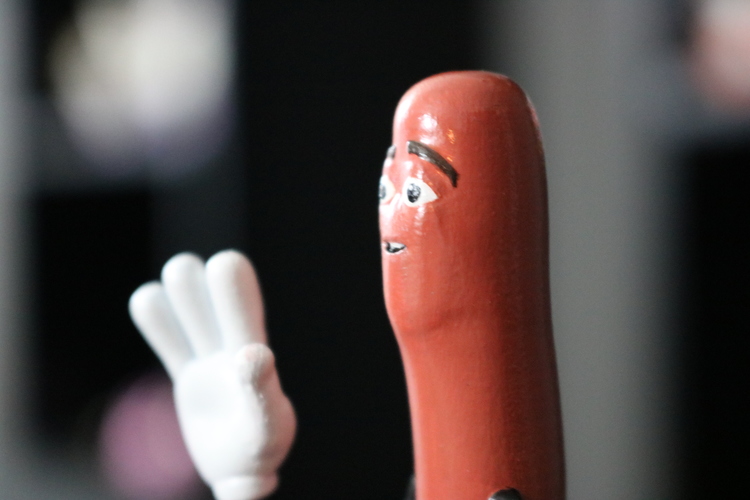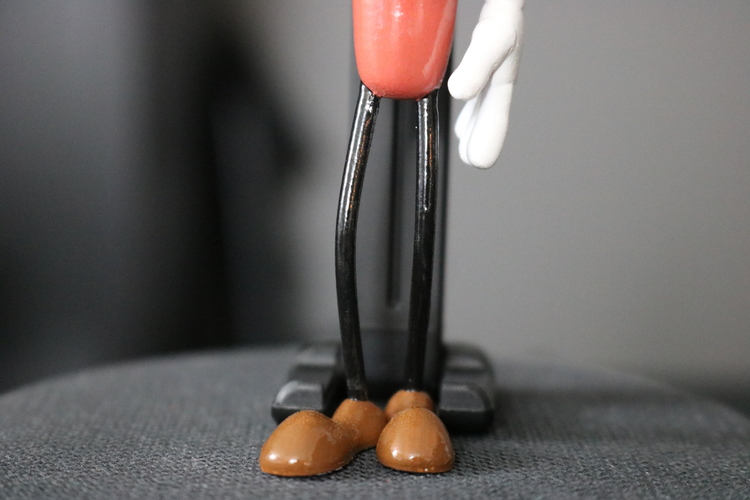 Watch here: 
I actually made this model a few months ago when Sausage Party was still in theaters. But I couldn't ever get the limbs to print properly on FDM. But with the power of SLA, I was finally able to print it.
I created it in Fusion 360 using the sculpting environment for almost everything. The only thing I used sketches for was the mouth and eyebrows.
Then after printing, Chelsey took to it with the filler primer and a small amount of sanding. Then she painted it up with acrylic paints and paintbrushes. Very tiny paintbrushes lol.
Printer: XYZprinting Nobel 1.0A Filament: Clear Resin Layer Height: 0.1mm Supports: No (Might need a few on the crystal)