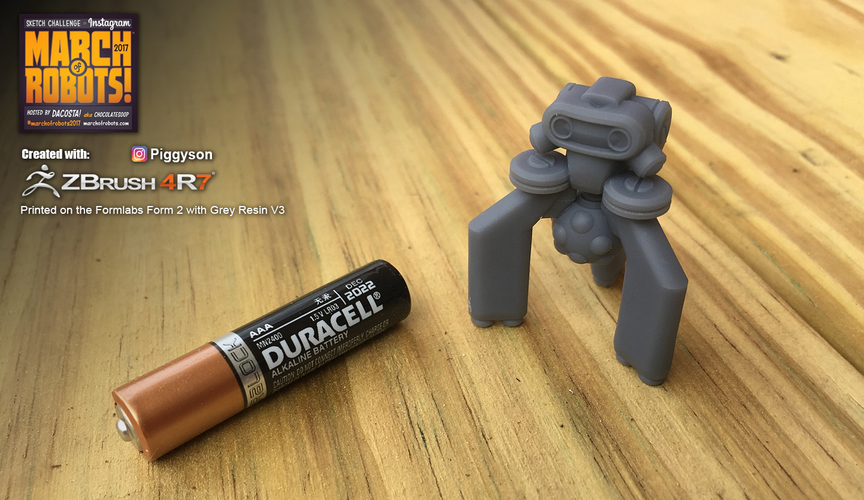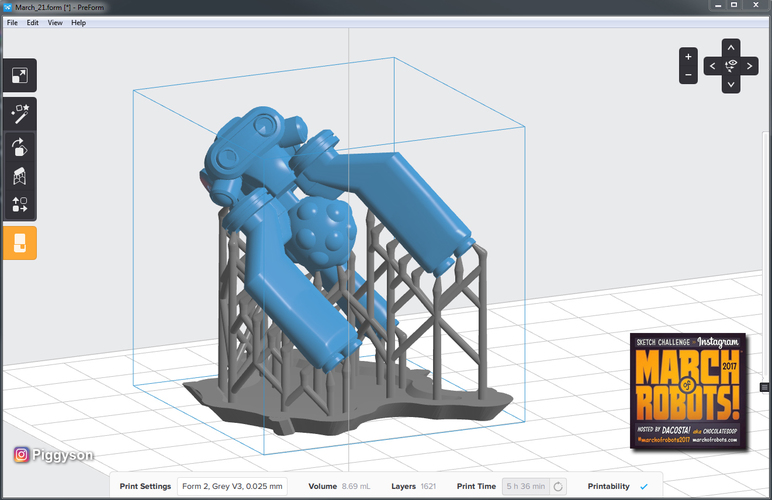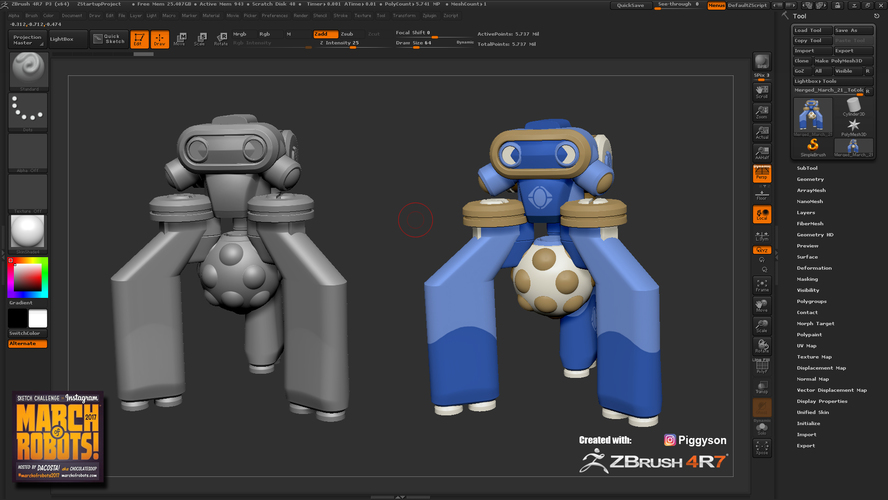 No Prints Yet

Be the first to upload a Print for this Design!
This is the March 21 Robot I created for the 2017 Instagram Sketch Challenge 'March of the Robots' Hosted by DACOSTA! aka CHOCOLATESOOP #Marchofrobots2017 http://www.marchofrobots.com
The Instagram Challenge involves drawing a new robot illustration each day for 31 days. Since my artwork is usually created in 3D I opted to do a digital sculpt for each day inside of ZBrush 4R7. After these were created they where then 3D Printed using the Formlabs Form2.  The printed the Robots are 38.1/1.5" in the longest Dimension.  More Images of the other robots I created can be found on Instagram @Piggyson. 
More information on ZBrush and it's usage for 3D Printing can be found here: https://pixologic.com
JDrust_March_21_Robot.form
20.3 MB
JDrust_March_21_Robot.OBJ
9.18 MB