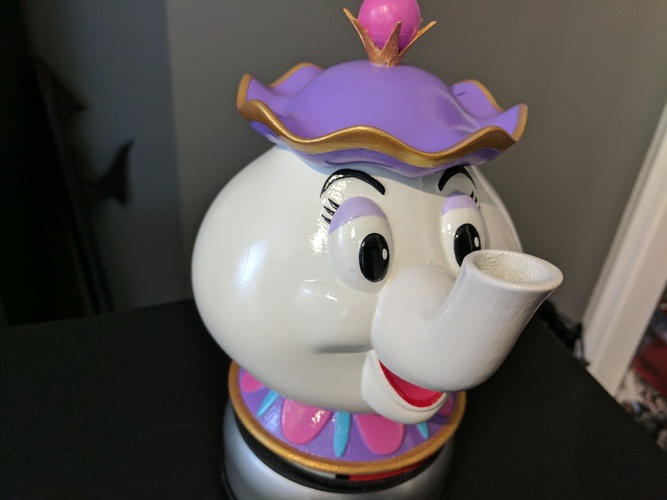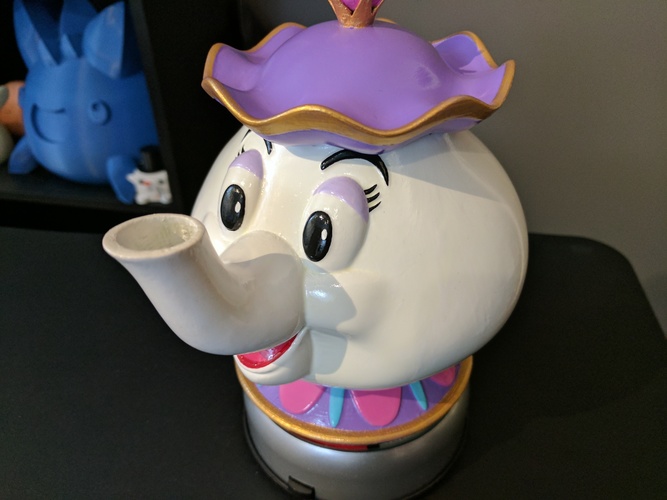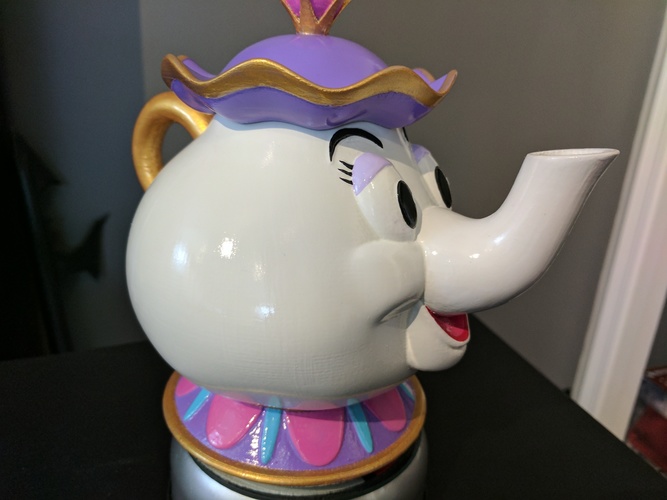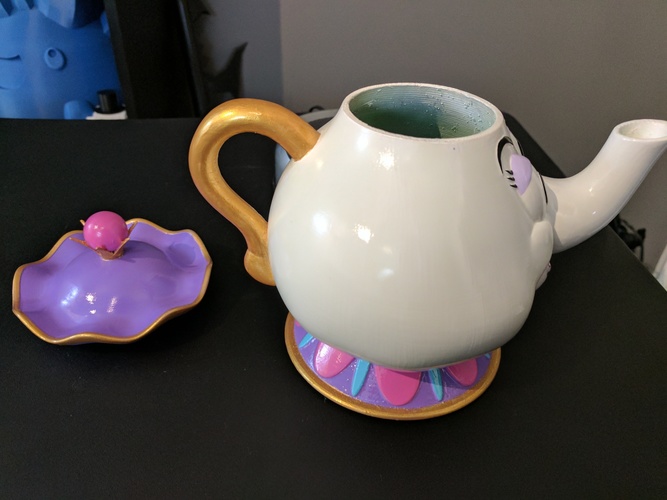 No Prints Yet

Be the first to upload a Print for this Design!
Watch here: https://youtu.be/GOy8tQCSTY4
Chip was getting a little lonely, so I decided to create Mrs. Potts to join him! I also decided to make her hollow and her lid removable, so she doubles as a container. You could also put liquids in this because the spout is hollow as well. But I don't recommend drinking anything out of it unless you can seal it extremely well with food safe stuff.
I created the model in Fusion 360 using the sculpting tools and sketches for the details. I sliced it in Simplify3D, printed it on my Da Vinci 1.0 Pro with Robo3D PLA filament. Then my wife painted it using spray paint, acrylic paints and paintbrushes. Then she coated the whole thing with a clear coat to give it a bit of extra shine.
Printer: Da Vinci 1.0 Pro (body) & Robo3D R1 (lid) Filament: Robo3D PLA Layer Height: 0.1mm Supports/Raft: Yes (even on the inside) Print Time: 60 hours total
Mrs Potts Lid.stl
6.33 MB