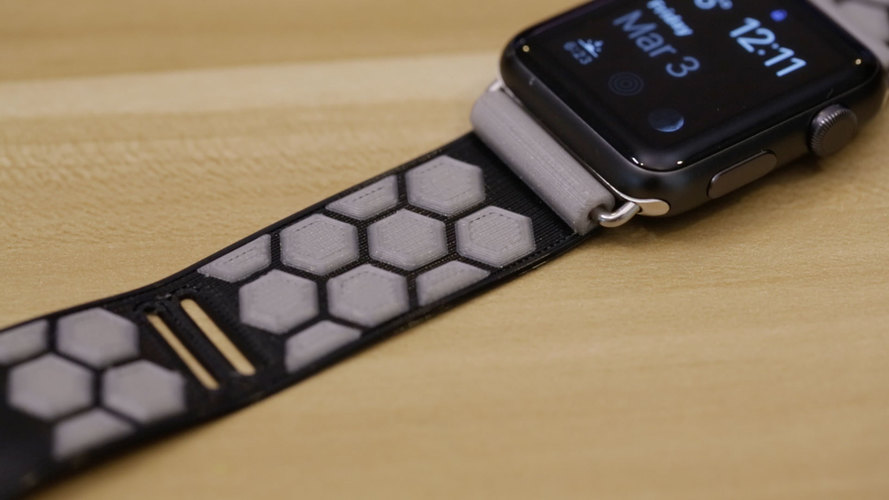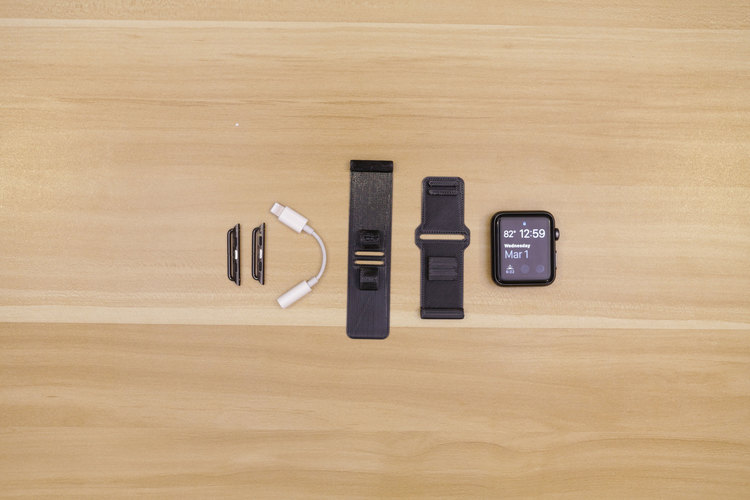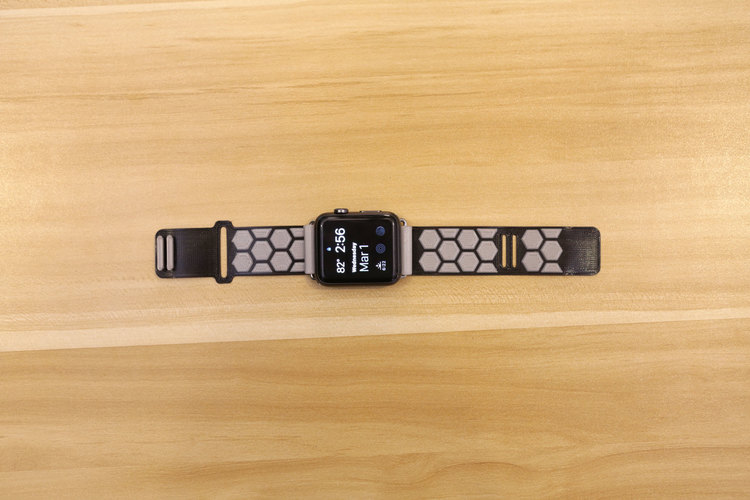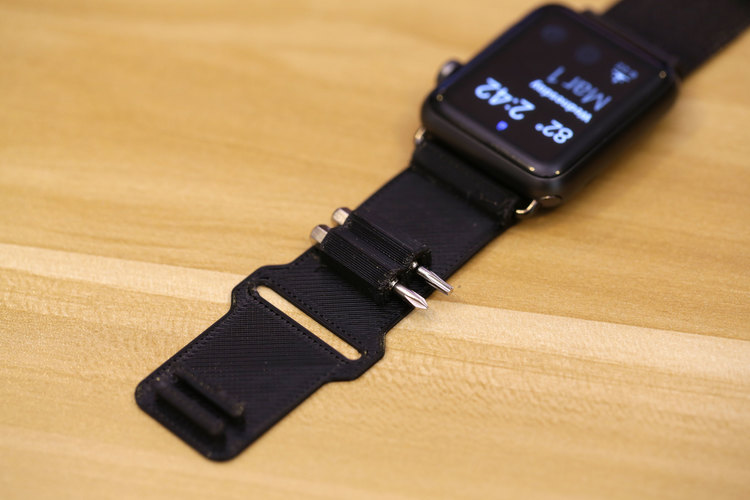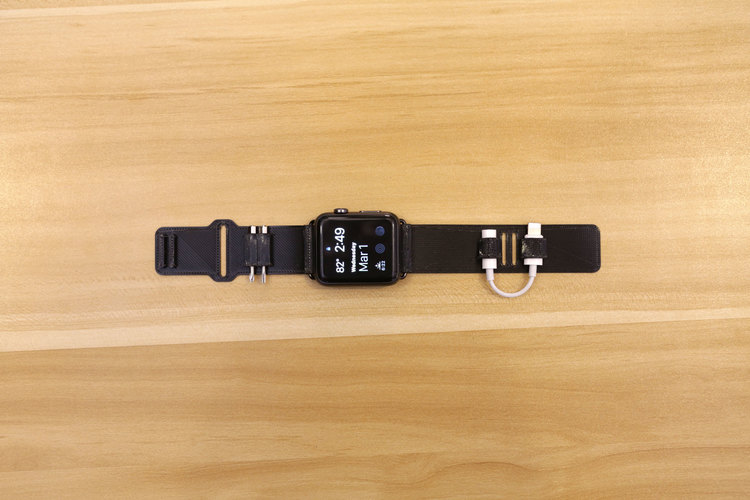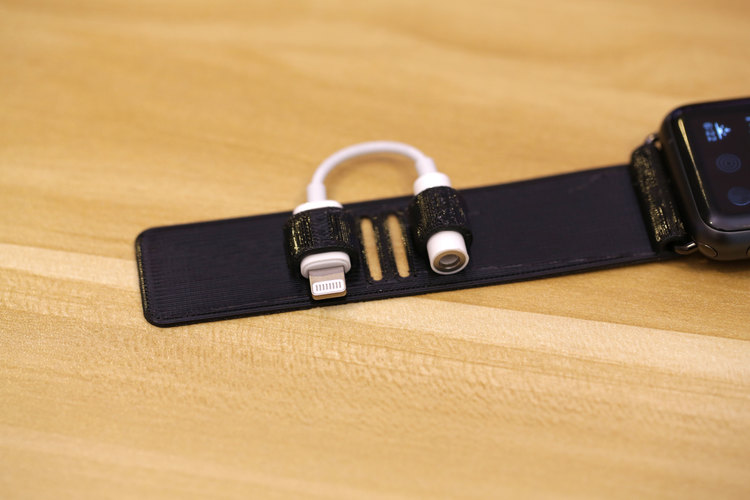 No Prints Yet

Be the first to upload a Print for this Design!
https://www.youtube.com/watch?v=fpRAlQHI0uk 
Here's a 3D printed a custom wristband for the Apple Watch. The goal for this project is to inspire you to use 3D printing and flexible filaments to make wearable parts. Ninjaflex is a TPU (Thermoplastic polyurethane) based filament. It's very flexible and pretty strong. This filament can be 3D printed with most FDM style desktop 3D printers. Because this material is super flexible, it can be printed flat on the bed [of a 3D printer] but wrap and form around any given shape. This means you design flat geometery in CAD and not have to worry about getting the exact curvature. Pretty cool!
Read the full tutorial: https://learn.adafruit.com/3d-printed-band-for-apple-watch/overview