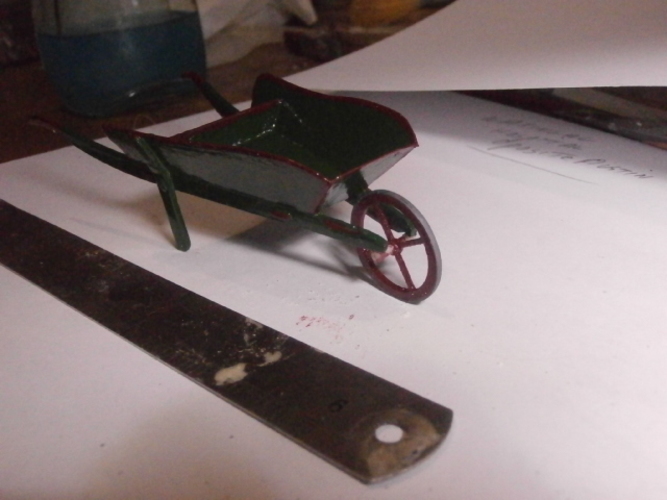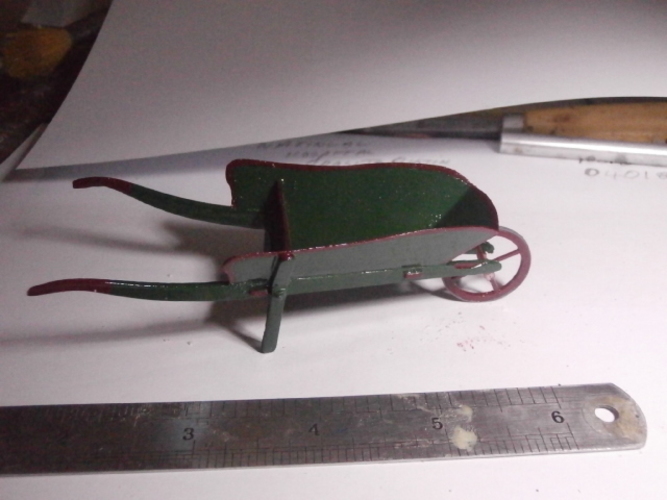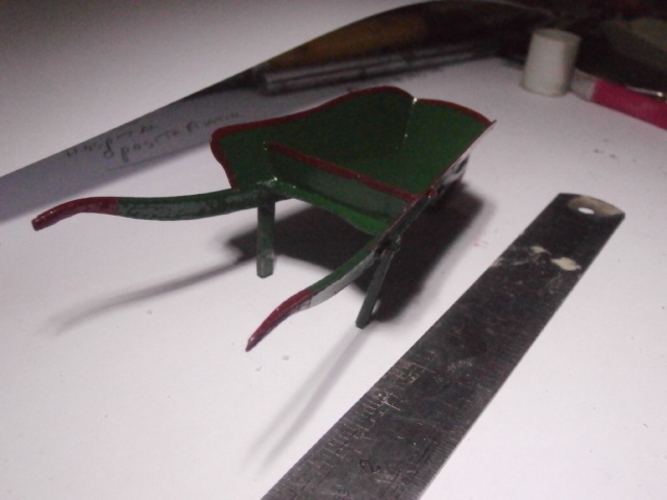 This is a wheel barrow in 1:12 scale for my Sisters and Wife's dolls house, the design is loosely based on a photos I found on the net.
This is the first item in a series of 1:12 Dolls House items I will be publishing, including most garden tools, children's toys, all styled around the early 1900's Hopefully!!!
So stay posted for these items.
Printed in separate parts then glued together
WHEEL-BARROW-BACK.stl
181 KB
WHEEL-BARROW-BASE.stl
97.9 KB
WHEEL-BARROW-BODY-LEFT.stl
172 KB
WHEEL-BARROW-BODY-RIGHT.stl
172 KB
WHEEL-BARROW-FRONT.stl
557 KB
WHEEL-BARROW-HANDLE-LEFT.stl
4.62 MB
WHEEL-BARROW-HANDLE-RIGHT.stl
4.61 MB
WHEEL-BARROW-WHEEL.stl
1.51 MB