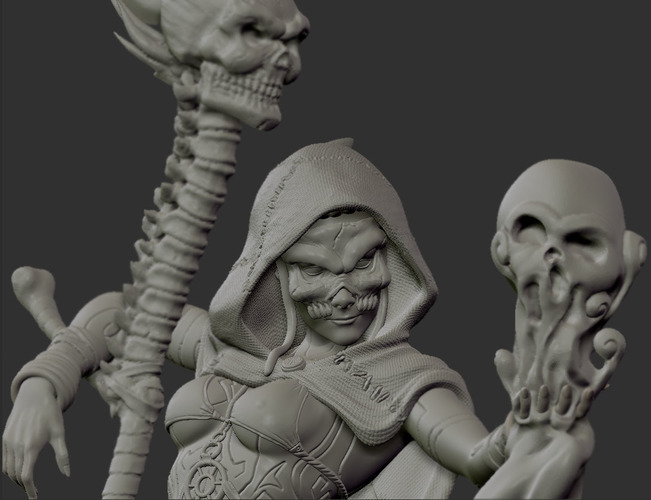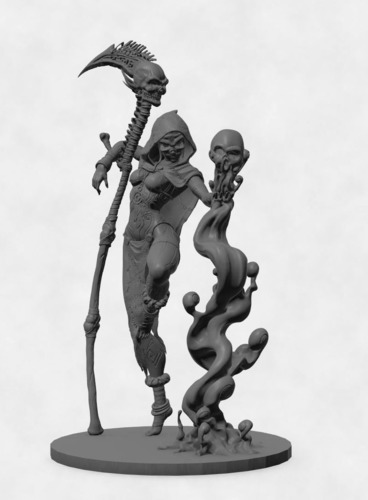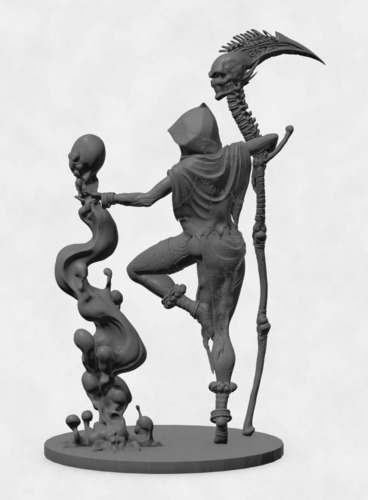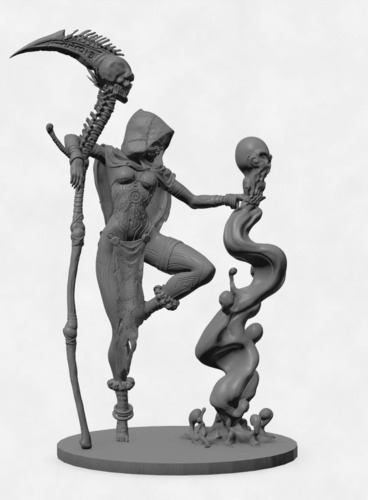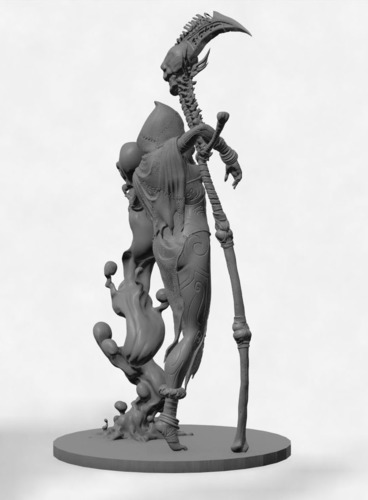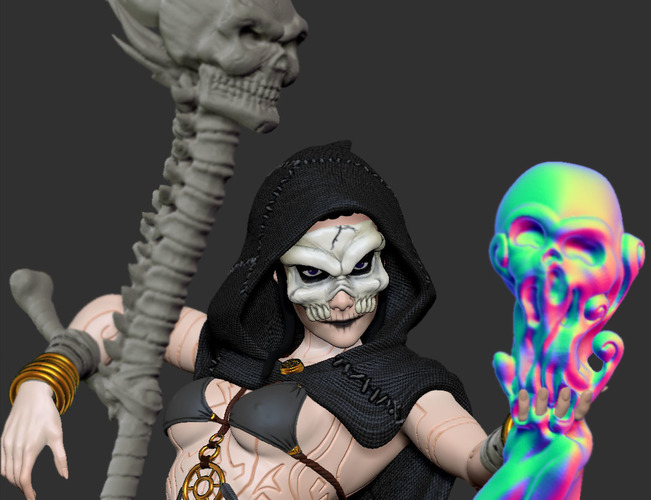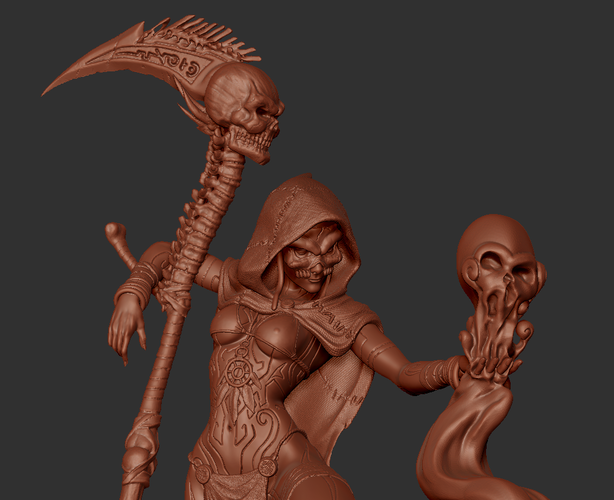 No Prints Yet

Be the first to upload a Print for this Design!
Cursed by the witch of a rival tribe, princess Shivela agonized in pain and disease. When her father died in battle and she became the heir to the tribe's throne, the tribe's shaman offered her heart to darkness in order to free her of the witch's curse. Her strength and health were recovered, but she became cold and empty in the inside. Soon, mysterious and dark powers emerged from her insides, as she discovered she could hear the voices of the dead. Taught by the shaman to control her new necromancy skills, she raised from the dead all her fallen fellows, including her father, to bring pain and sorrow to the ones who condemned her to a life of suffering and despair, now she is one of the strongest champions for  the legendary arena " dawn of the archimage"
model desinged to be on a single easy print with close to none supports.
necromancer master STL concurso.stl
84.1 MB
necromancer master.OBJ
74.3 MB