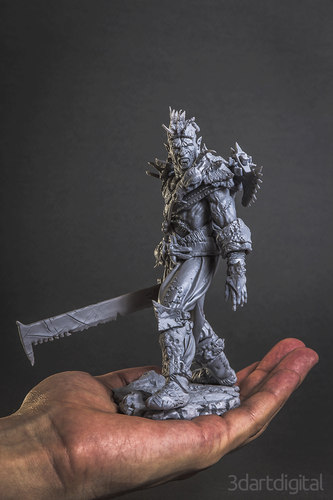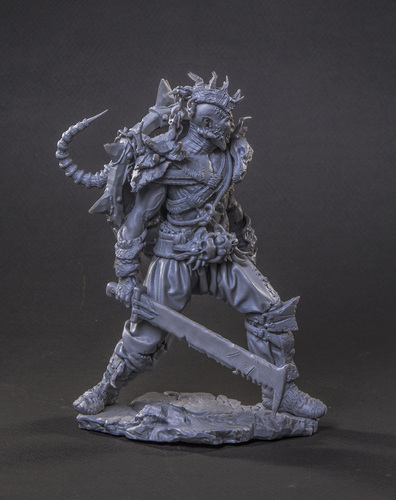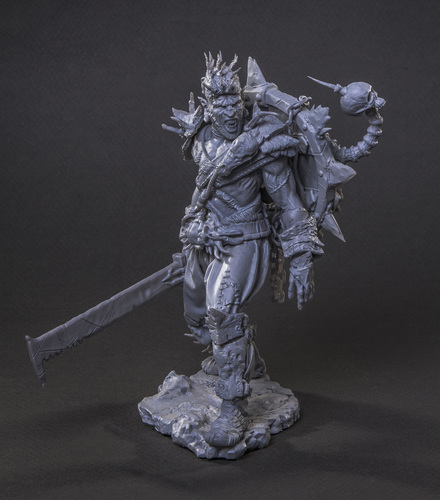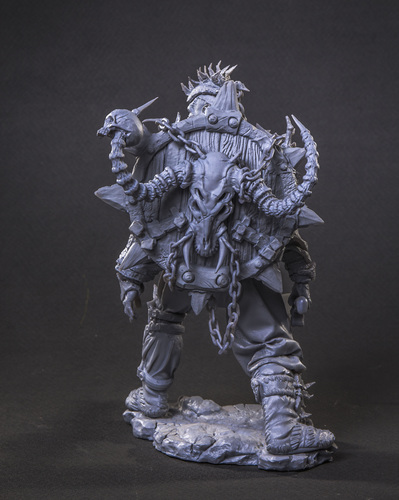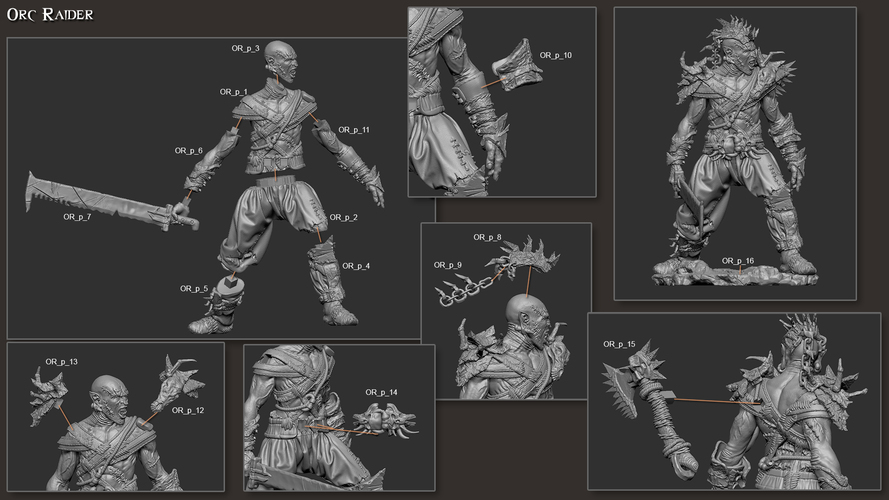 No Prints Yet

Be the first to upload a Print for this Design!
Orc Raider: All Orcs hunger to dominate and destroy those who are weaker, and often form raiding parties to do just that. This Orc sizes up his potential prey, a massive blade ready to split heads and earn glory.
more on http://3dartdigital.com/
This model specially designed and prepared  ONLY for  SLA/DLP 3D printing . Printed on Form1+. Used black settings for gray resin. Printed 50 microns.
Ready to print.
155mm or 6.1in tal
include 20 parts
own supports for each part
own supports make it possible to get the same result that I
include hollow parts that save 77% of resin
for all questions and suggestions please contact  [email protected]
RackMultipart20170226-27407-unz25k.zip/OR_p_15.stl
41.3 MB
RackMultipart20170226-27407-unz25k.zip/OR_p_16.stl
41 MB
RackMultipart20170226-27407-unz25k.zip/OR_p_13.stl
22.3 MB
RackMultipart20170226-27407-unz25k.zip/OR_p_14.stl
7.25 MB
RackMultipart20170226-11845-1pm7d08.zip/OR_ad_2.stl
49.7 MB
RackMultipart20170226-11845-1pm7d08.zip/OR_ad_1.stl
38.3 MB
RackMultipart20170226-11845-1nbcyhl.zip/OR_p_2.stl
28.5 MB
RackMultipart20170226-11845-1nbcyhl.zip/OR_p_1.stl
57 MB
RackMultipart20170226-11845-1nbcyhl.zip/OR_p_4.stl
19.8 MB
RackMultipart20170226-27407-6gq690.zip/OR_p_9.stl
3.95 MB
RackMultipart20170226-27407-6gq690.zip/OR_p_10.stl
1.69 MB
RackMultipart20170226-27407-6gq690.zip/OR_p_12.stl
15 MB
RackMultipart20170226-27407-6gq690.zip/OR_p_11.stl
24.9 MB
RackMultipart20170226-27407-6gq690.zip/OR_p_8.stl
15.8 MB
RackMultipart20170226-11845-1pm7d08.zip/OR_ad_4.stl
12 MB
RackMultipart20170226-11845-1pm7d08.zip/OR_ad_3.stl
12 MB
RackMultipart20170226-11845-1nbcyhl.zip/OR_p_3.stl
15.1 MB
RackMultipart20170226-11845-1nbcyhl.zip/OR_p_5.stl
17.2 MB
RackMultipart20170226-27407-6gq690.zip/OR_p_7.stl
8.57 MB
RackMultipart20170226-11845-1nbcyhl.zip/OR_p_6.stl
21.1 MB