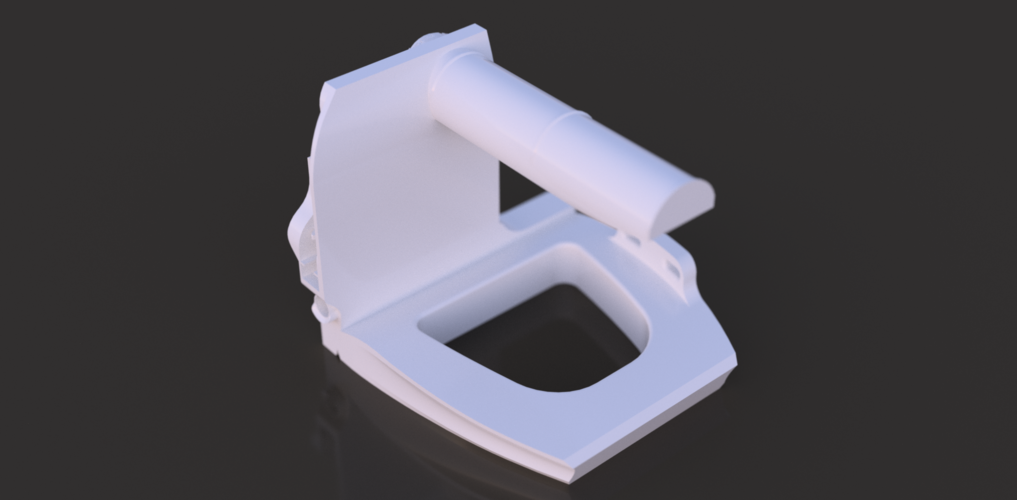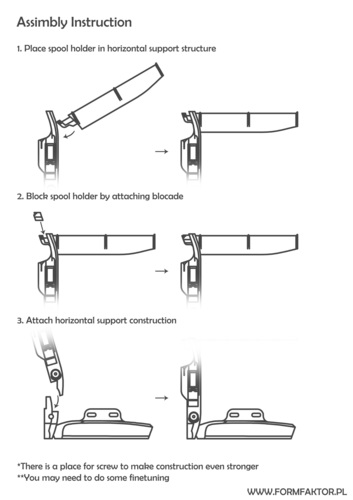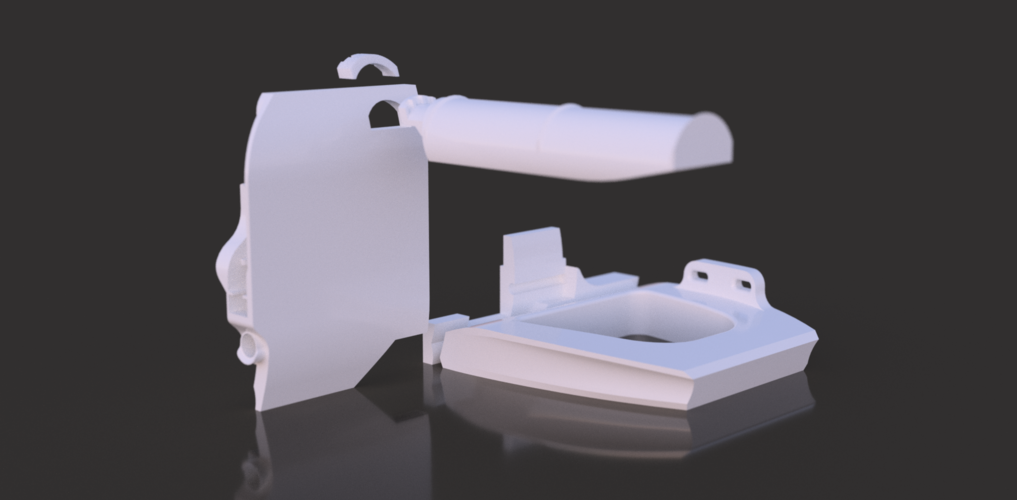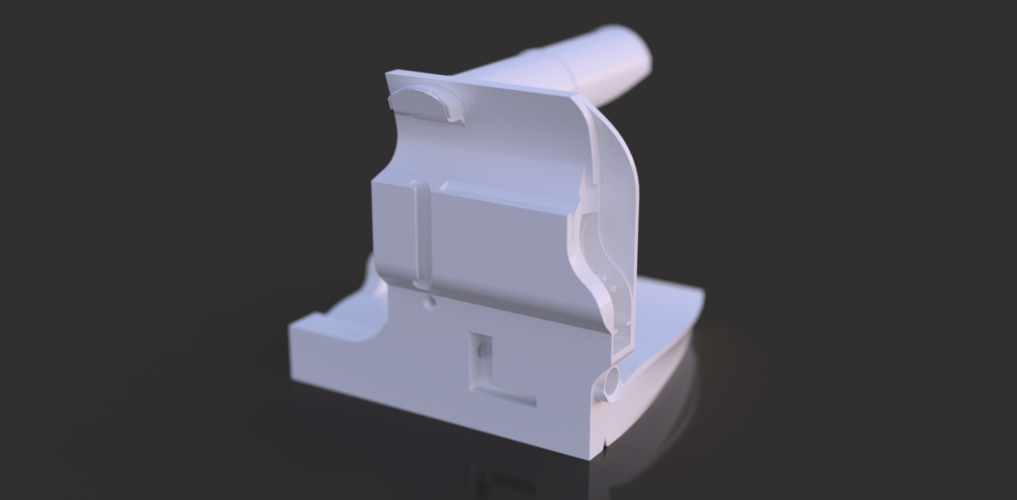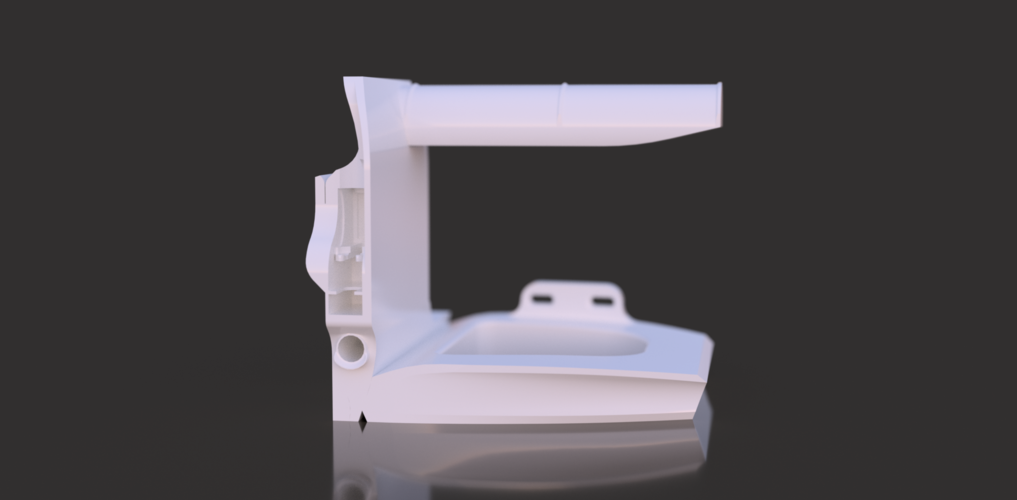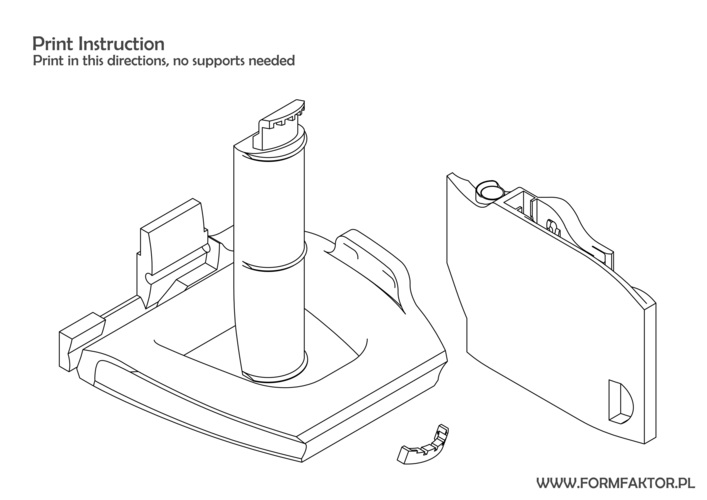 This is a ultimaker 3 dedicated spool holder which contains filament giudes, place for PrintCore, original screwdriver and calibration card. 
It's support free and should be able to hold 8cm wide spool with at least 46-48mm inner diameter. 
There are guides to show how to asimble and print spoolholder. I suggest ABS rather than PLA but in both cases construction should work well. There is a place for screw to tighten construction and make it stronger.
Hope You like it!
Print_Supp_Horiz.stl
2.86 MB
Print_Supp_Vert.stl
1.36 MB