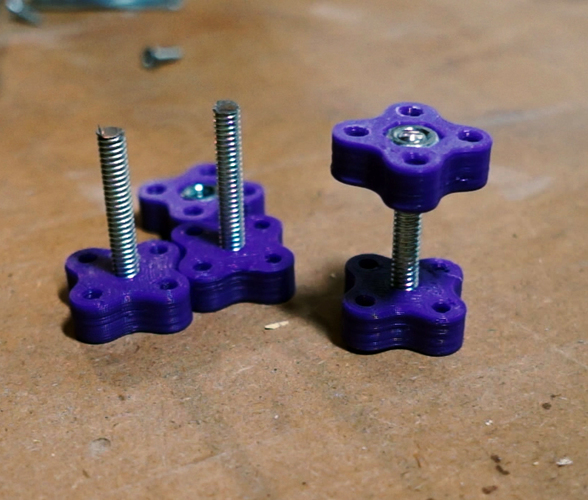 During the process of making an overhead filming rig (build video on my youtube channel), I needed a way to tighten the articulating arms. Originally I used wingnuts, but that was getting tough on my hands. So I quickly whipped up these knobs which use 1/4"-20 hardware. The slot for the machine nut is a tight friction fit.
Hopefully this model is helpful to somebody!
*** UPDATE ***
I've added a new design that is a little easier on the hands and has a built-in standoff so it isn't as flush with the surface you are tightening.