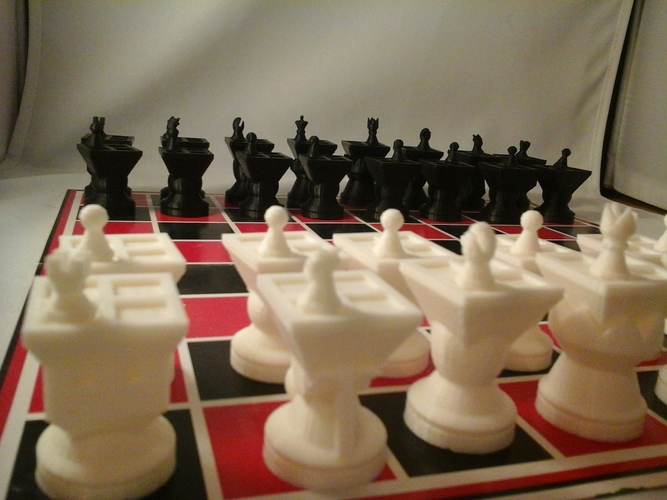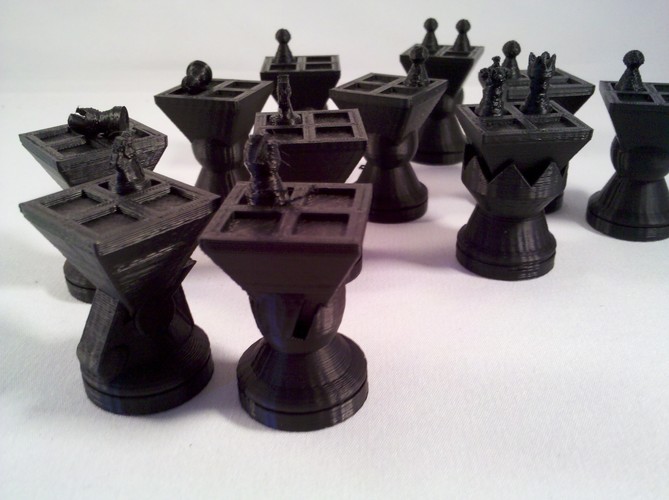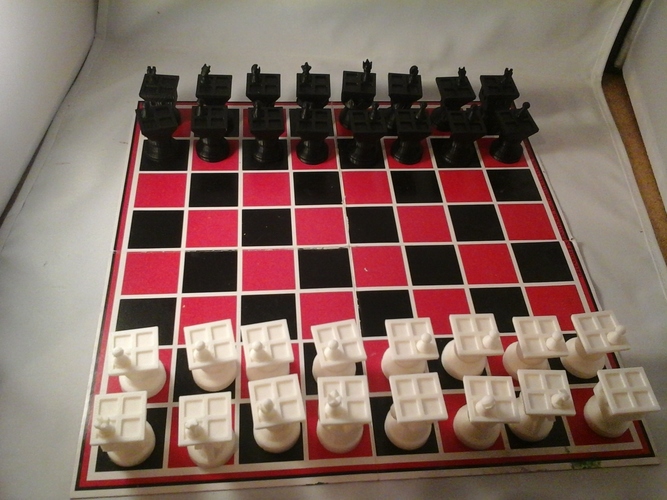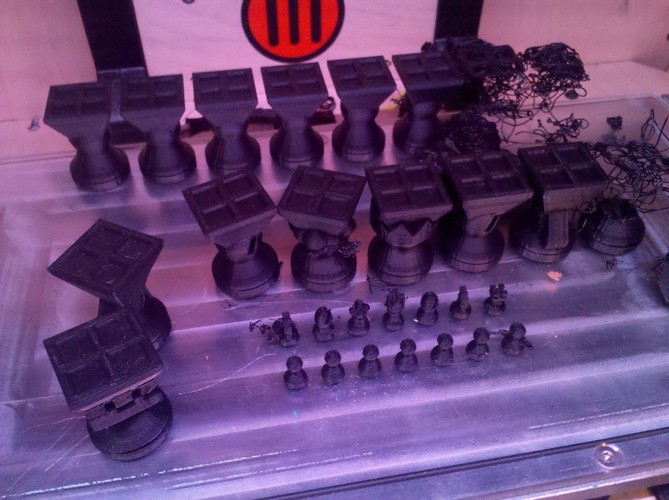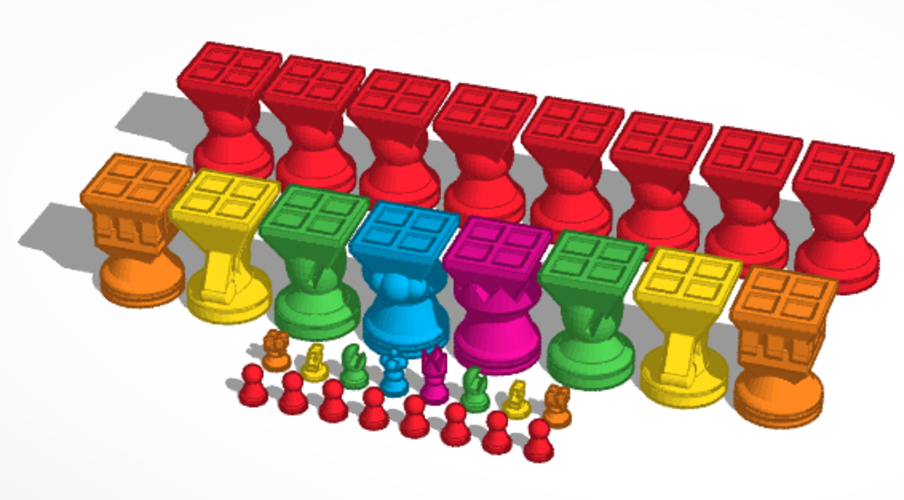 No Prints Yet

Be the first to upload a Print for this Design!
If you like my work I hope you'll consider supporting me on Pateron: https://www.patreon.com/3DPrin...
Subscribe to me on YouTube: https://www.youtube.com/user/m...
A game of chess with a game of chess played on top of it. Two sets of chess pieces: a big set that carries a small set. The goal of the game is to take the small king. On every move you make a move on the small set and the big set in either order. Small pieces cannot leave their big piece board unless there is an adjacent big piece to legally move to, and can move across several adjacent big piece boards in a move as long as the move is legal and uninterrupted by gaps. For more detailed rules and setup see the attached PDF file. This part was made with Tinkercad. Edit the part online at: https://tinkercad.com/things/8... This version has been updated with new pieces and new rules.
Edit Feb 2015 - Rules got a major update. Easier to comprehend but even more awesome because now you can steal your opponents big pieces. http://www.boardgamegeek.com/b...
EDIT Dec 2018 - Rules got a minor tweak after someone actually played the game. I'm also including a miniChess board I'm playing with and encouraging people to try this one out, since it'll simplify the rules by eliminating castling, pawn double moves, and making the game overall quicker to play. But is the tiny version actually fun? Only play testing will find out.
Print MiniChess Board.pdf
165 KB
Meta Chess Rules rev 5.pdf
487 KB
MCQueen-Little.stl
69.5 KB
MCKnight-Little.stl
37.8 KB
MCBishop-Little.stl
32.4 KB
MCKing-Little.stl
33.8 KB
MCPawn-Little.stl
26.5 KB
MCRook-Little.stl
32.5 KB