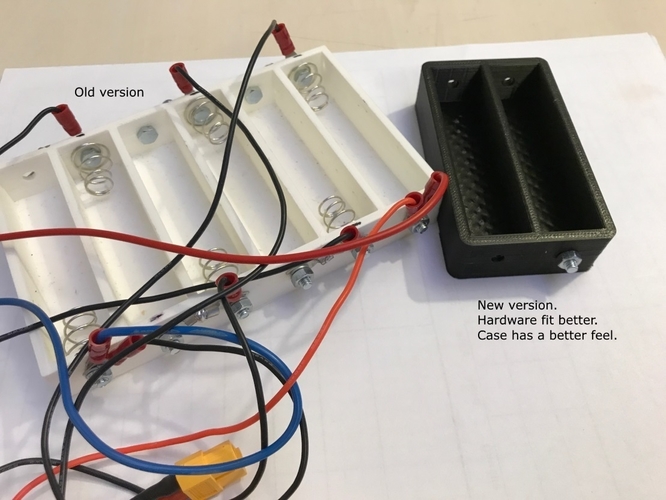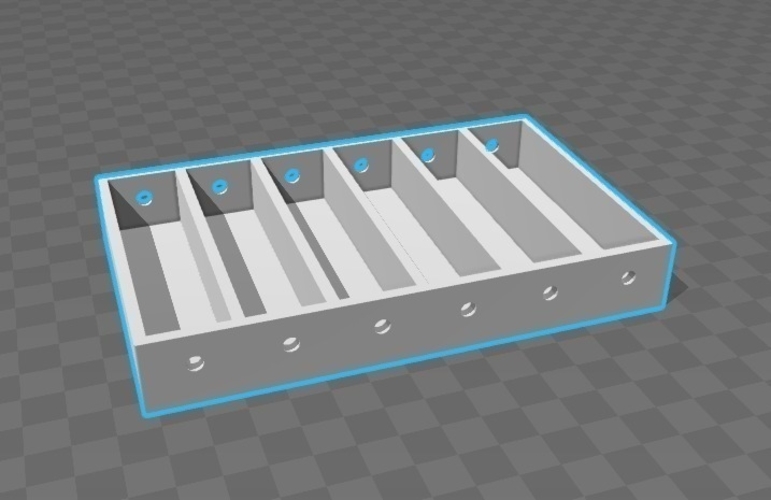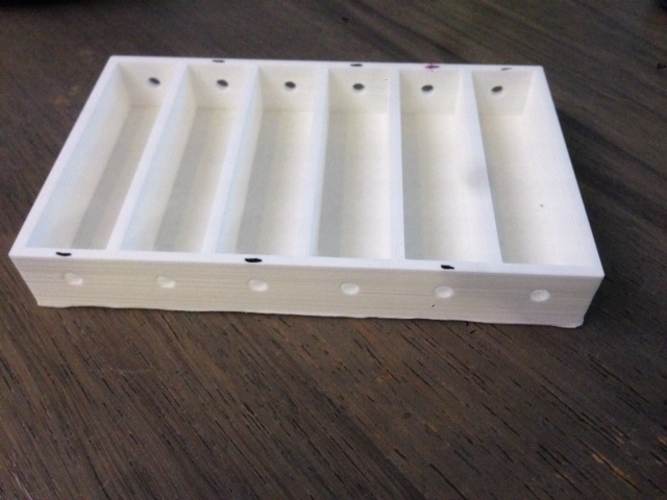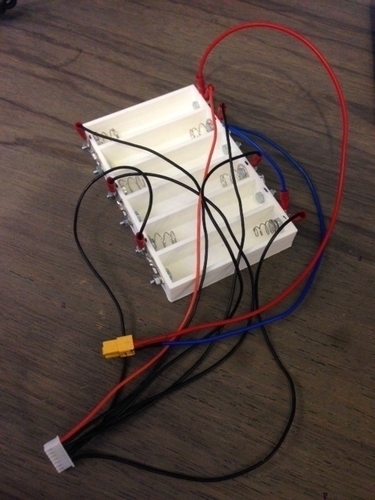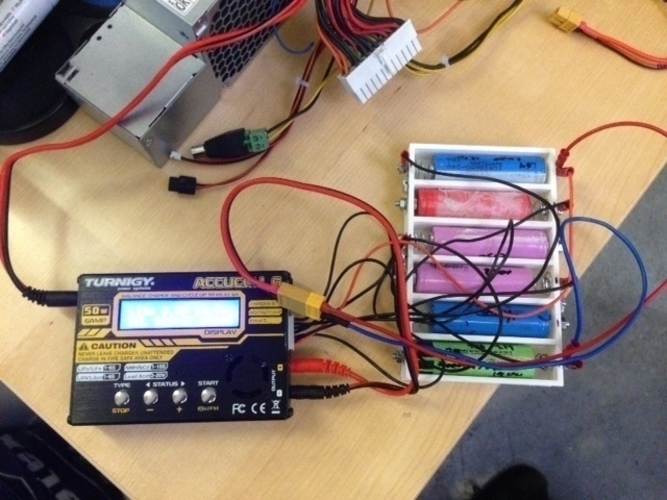 Summary Based on http://www.thingiverse.com/thi... I needed to charge 6x 18650 cells at a time using my iMax B6. As I am new to 3d-printing and have no experience using Sketch-up I recreated the design in Tinkercad with 6 slots and some helper-items. Those are not in the .stl file, only the actual case is. Springs was harvested from old single-cell holders. Bolts, nuts, washers and cableshoes are size M4. Print Settings Printer: Wanhao Duplicator i3 V2 Rafts: Brim  Supports: No Resolution: 0,2  Infill: 20% 
EDIT 06/07-2017
I have redone the model in Fusion 360 based on this video: https://youtu.be/Zn1pGBm67wo regarding dynamic design. I have uploaded sizes 1-12 cells. The dimensions are as follows:  Size 1 cell: 88 x 27,5 mm Size 2 cells: 88 x 51 mm Size 3 cells: 88 x (just keep adding 23,5 mm for the rest of the sizes)...
If you need larger sizes or you have a small printbed, just print two versions and glue them together afterwards.
I will upload a testprint of the new version within 24 hours so until then, print at your own risk ;)
For some reason Fusion 360 insist on exporting the box on its side, so sorry about the previews. Just lay them flat in your slicer.
18650 charger - size 3.stl
103 KB
18650 charger - size 2.stl
73.7 KB
18650 charger - size 1.stl
44.2 KB
18650 charger - size 4.stl
135 KB
18650 charger - size 5.stl
168 KB
18650 charger - size 6.stl
196 KB
18650 charger - size 7.stl
225 KB
18650 charger - size 8.stl
254 KB
18650 charger - size 9.stl
282 KB
18650 charger - size 10.stl
312 KB
18650 charger - size 11.stl
343 KB
18650 charger - size 12.stl
373 KB
18650_batt_holder_x6.stl
47.6 KB