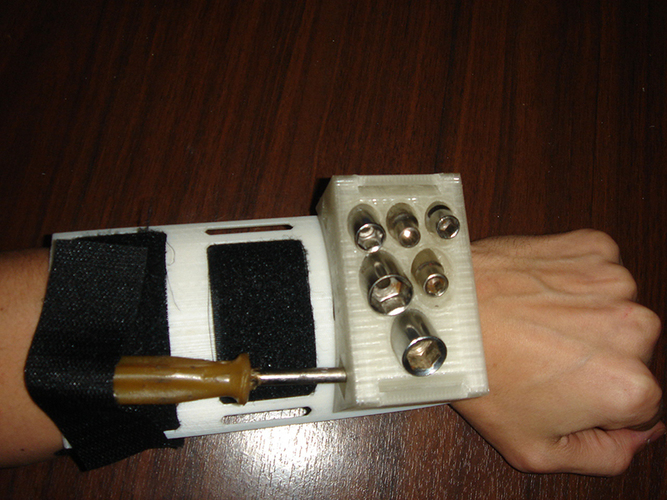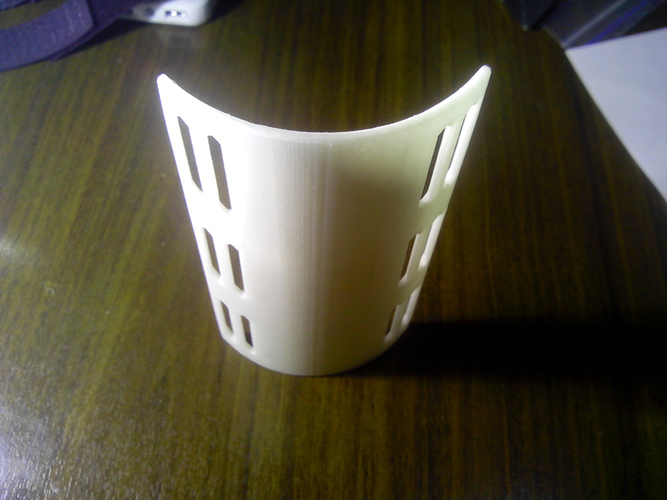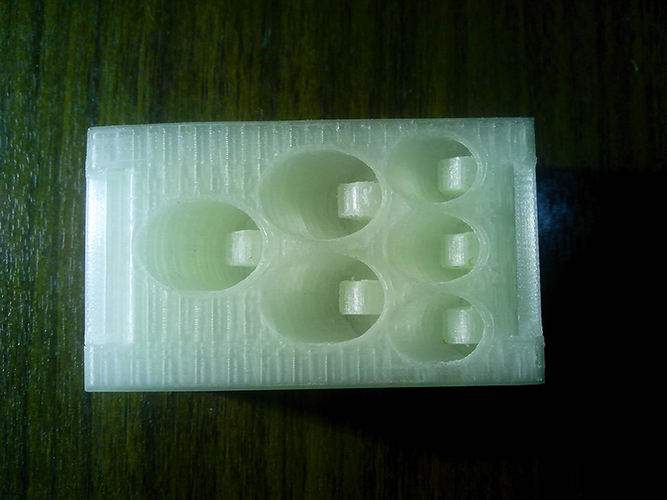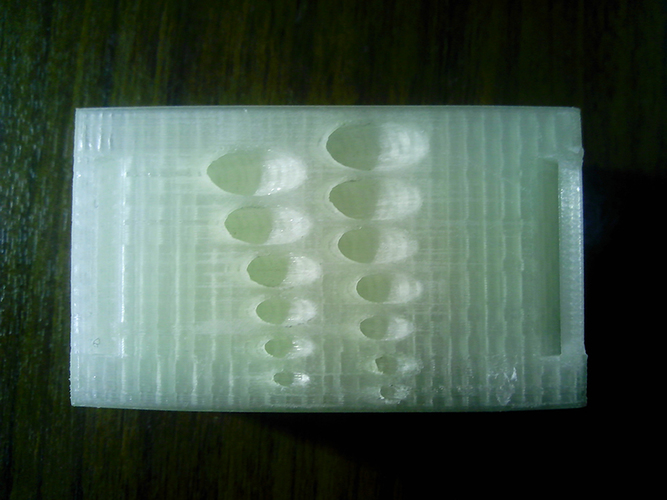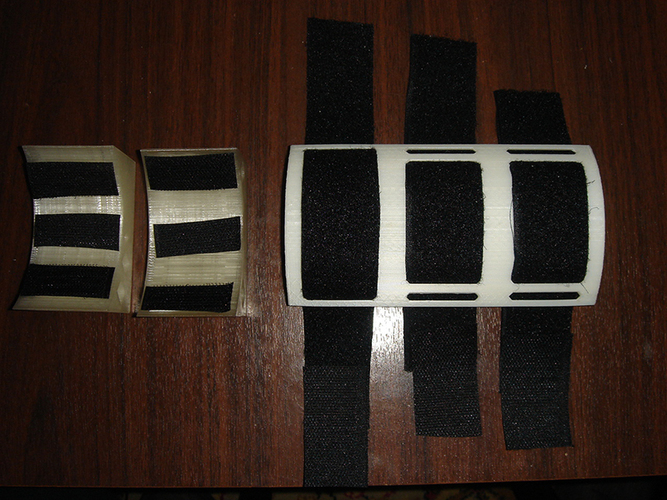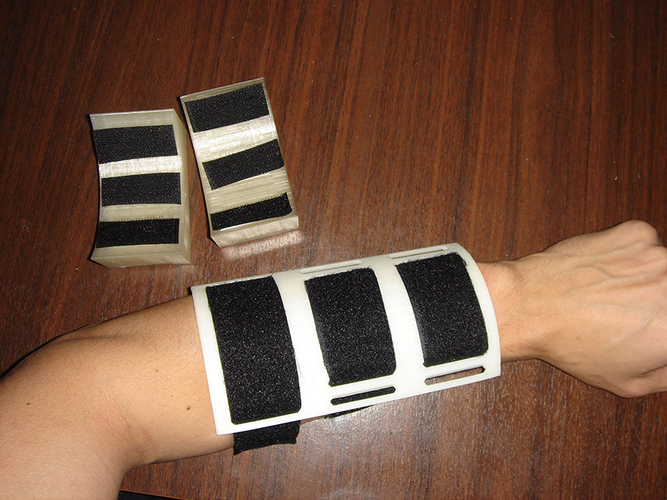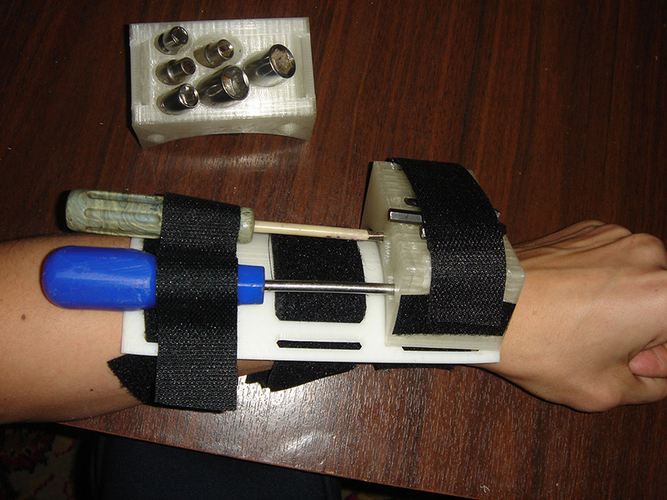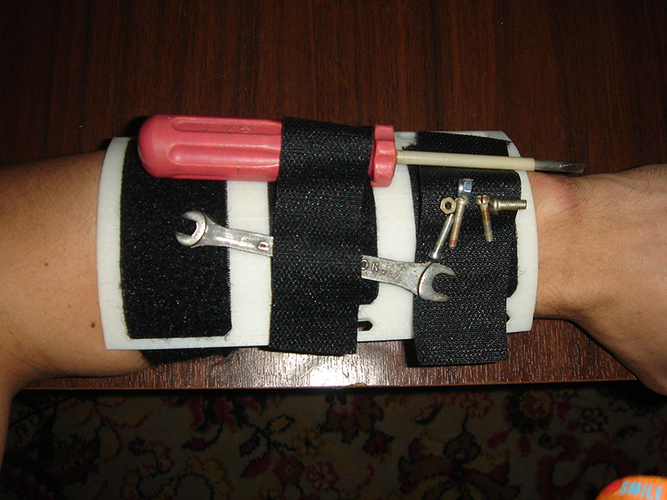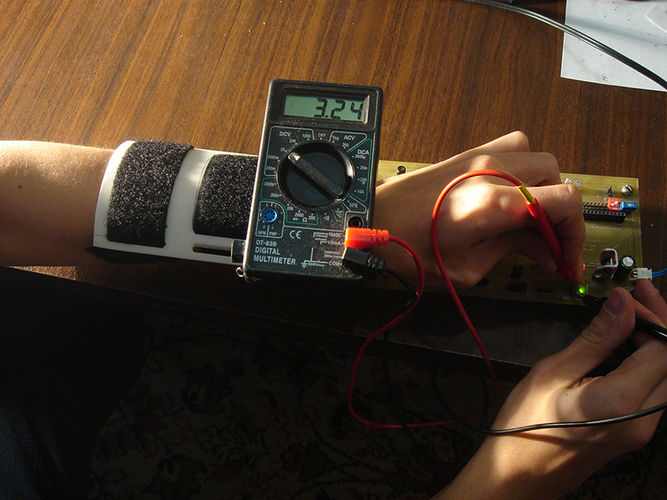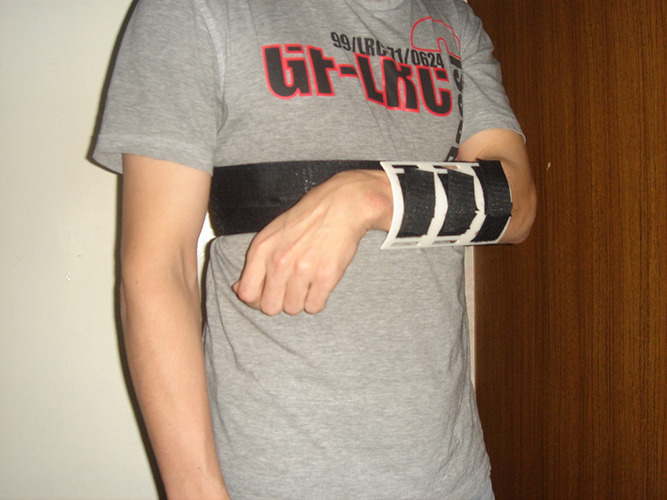 No Prints Yet

Be the first to upload a Print for this Design!
Especially for Space Design Contest I designed a simple, feature-rich and handy bracer for astronauts.
Almost every wall and almost every object on ISS have Velcro on it, I thought that it could be used to create a prototype of a modular bracer, which consists of a base plate fastened on the arm with Velcro and optional modules which can also be fixed on a base plate with Velcro.
As we know moving inside ISS is not so easy and you need to have hands free to grab something and give yourself stability. My idea will help the astronauts to be more mobile and partially frees their hands and allow them use of more and more things (tools) anywhere, without being distracted.
For example, I designed several modules, for easy storage and use of the tools on the ISS, also I have presented several options for the use of bracer on the photos and show example of use in the real world on video.
This bracer is possible to use in everyday life an astronaut, especially for maintenance, research and other work, even for first aid to fix the fracture hand. Functionality of these bracers is very broad and modularity allows you to create unique modules for virtually every need.
P.S. Unfortunately I don't own a 3D printer so I can't tell technical characteristics of manufacture for sure but as I know from firm which printed these samples for me, they use Printbox 3D One and 25% infill.
Video:YouTube