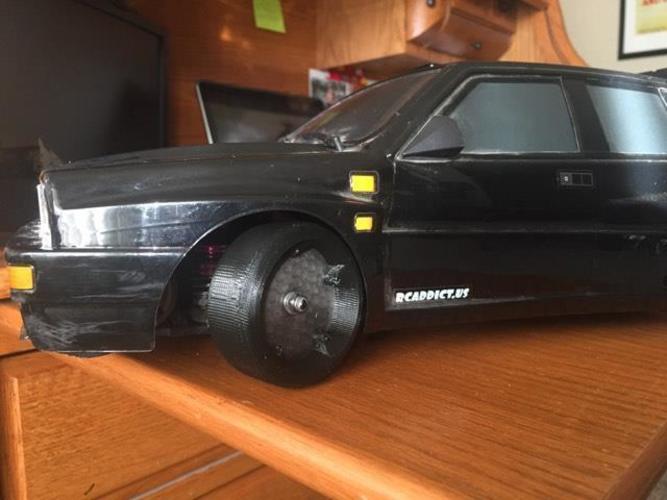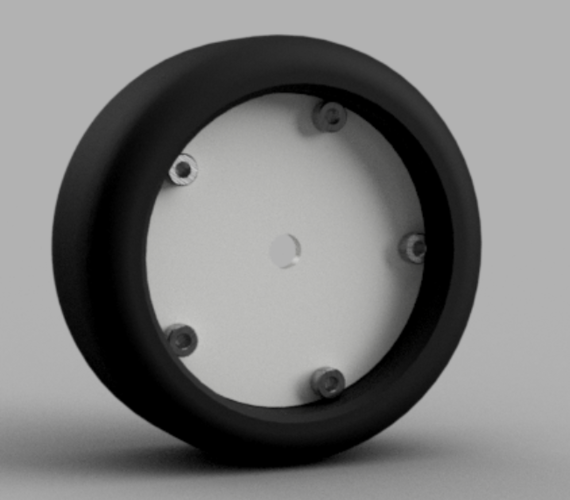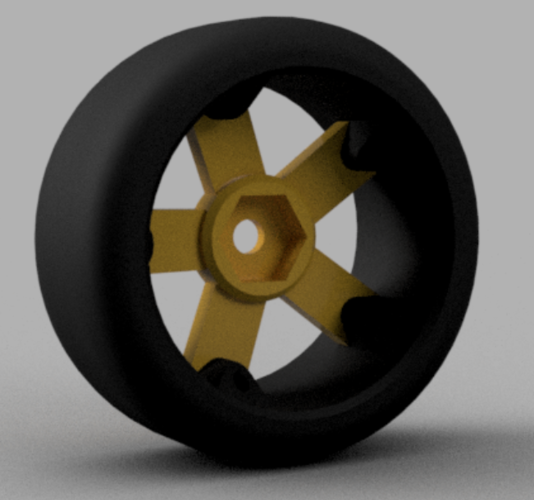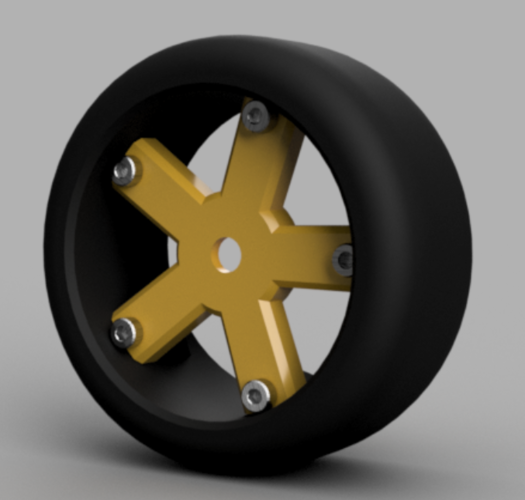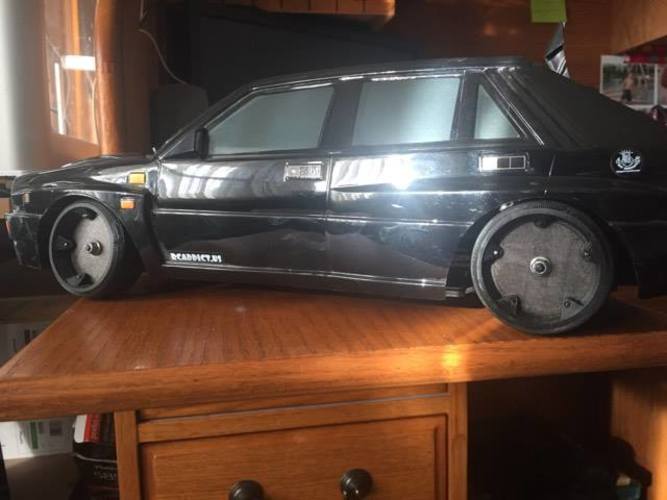 Calling All Drifters with 3D printers!
This is an drift wheel that I designed to work with 1/10th scale drift cars.  Based on the wheel you print, you can have variable offsets. The files are labeled per offset. to change the offset with the wheel, simply flip the hub and refasten to the wheel. No supports are required to print. 
Recommendations:  Hub - Print in T-Glass, Nylon or other strong filament, 50-80% infill, flat side down. Wheel - Print in PLA, ABS, PETG or similar, minimum wall thickness 2mm, optimal wall thickness 4mm, infill 20-80%(less infill, lighter wheel), Infill - honeycomb, top/bottom - 5 layers minimum
Hardware - 5x 2x8mm or 2x6mm cap hex per wheel
Tested on a Sakura D3 countersteer drifter with 13.5mm offset.
NOTE: I measured the offset from the top of the innermost part of the hex to the outside of the wheel.
HEX = 12mm, Width = 26mm, Inner Diameter = 45mm, Outer Diameter = 61mm
12mm 5 Spoke 5 Shooter.stl
295 KB
12mm 5 Spoke Arrow.stl
212 KB
12mm 5 Spoke Disk.stl
140 KB
26mm Flat Wheel 8.5 or 17.5mm offset.stl
1020 KB
26mm Flat Wheel 12 or 13.5mm offset.stl
1.01 MB
HUB 5 Spoke Simple.stl
140 KB