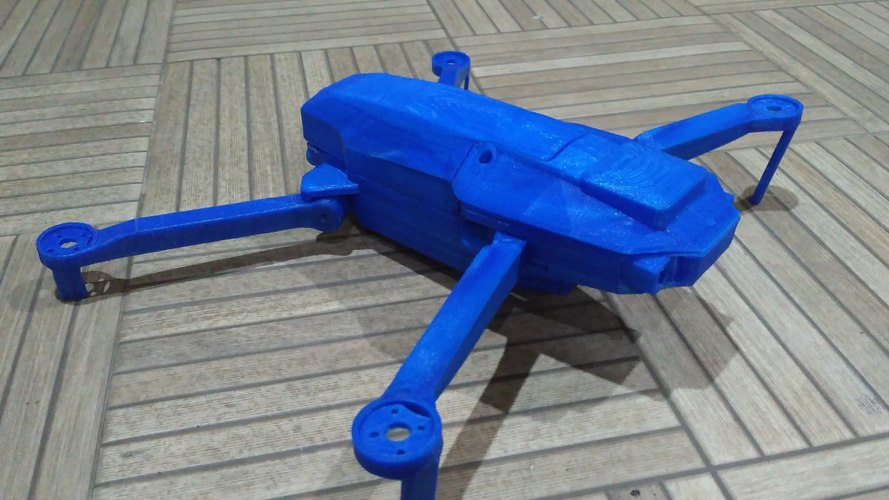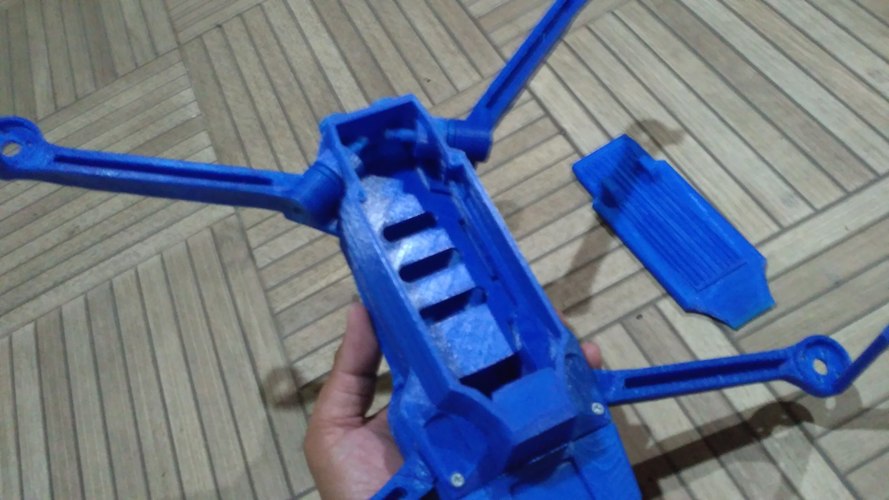 If u like this 3D project, please kindly vote my instructables... :) http://www.instructables.com/i...
!! Caution this project is still on progress so maybe some changes will be made next !!
Last update : "Extended landing skirt are tested... 7/1/17" "All part are tested, except... optional extended landing skirt 6/1/17" "adding extended landing skirt... not tested yet...6/01/17" "Sorry, i just realize that no screw hole in the back arm after i print it... i just put the hole back on it... 4/1/17"
This is only an idea of making fordable drone like DJI MAVIC... feel free to use and edit it... i use a spring for snapping mechanism on folding arm...
This new remix having : 1. bigger body compartment, 2. bottom plate for accessing from bottom   3. GPS box 4. longer arm support for higher clearance 5. but smaller space for gimbal / camera
battery cover clamp.stl
10.2 KB
body cover top.stl
128 KB
mapic_C_mode_V_09.stl
5.7 MB
Body_bottom_fix_mesh.stl
1.35 MB