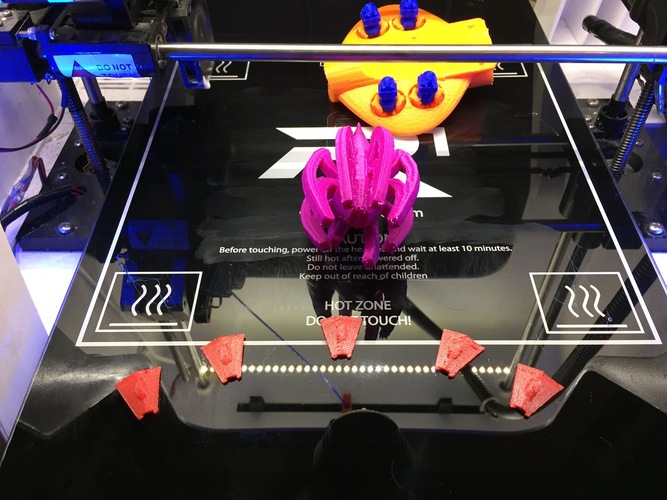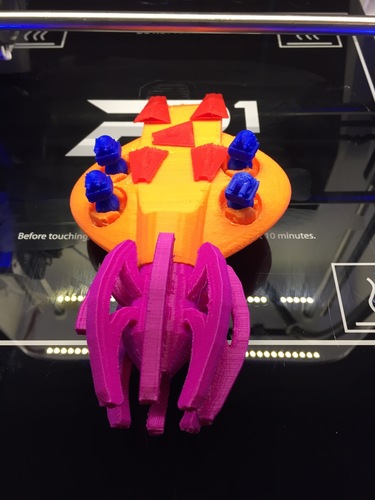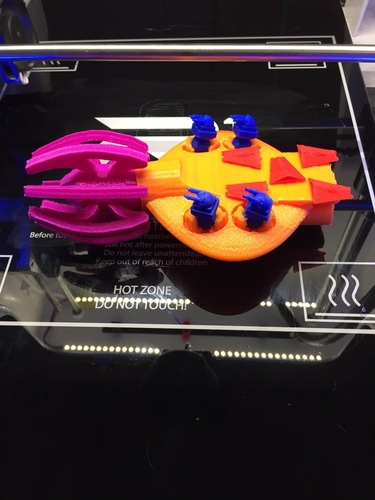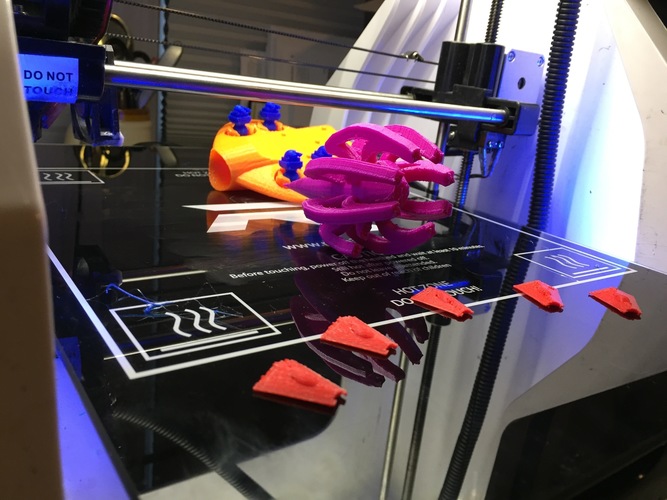 No Prints Yet

Be the first to upload a Print for this Design!
Summary
This is a space carrier/mother ship space craft. The main body is the carrier which has 4 movable turrets, space for 5 fighters, and connects to the cruiser. Whether it's the jewel of the fleet or the whole fleet this mother ship is ready for conquest.
Print Settings
Printer Brand: 
Robo 3D
Printer: 
R1 ABS + PLA Model
Rafts: 
Yes
Supports: 
Yes
Resolution: 
high
Infill: 
30%
Notes: 
I needed rafts for everything and supports for everything except the fighters. I also copied the fighters and turrets instead of doing multiple prints. The carrier and cruiser have some pretty long prints; however -- the fighters and turrets are pretty short.
Post-Printing
While taking off the support on the cruiser I broke off one of the arms so be careful; perhaps use more infill. It was almost unnoticeable and I was still happy with it so I didn't print another one.
How I Designed This
The arms on the cruiser were made from a shape I drew on an iPad app called Morphi and then made 3D.