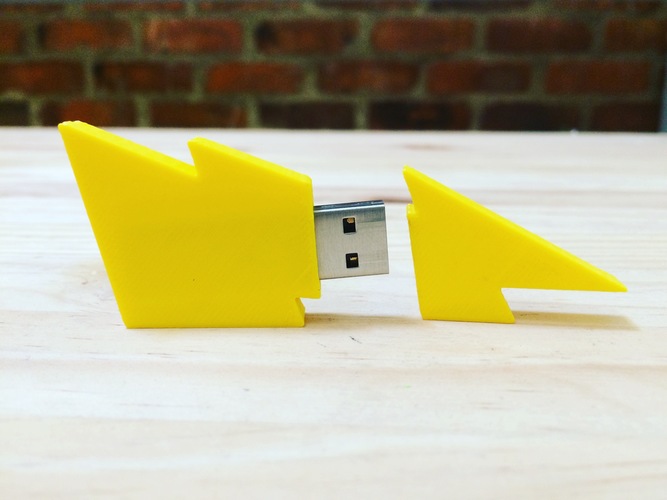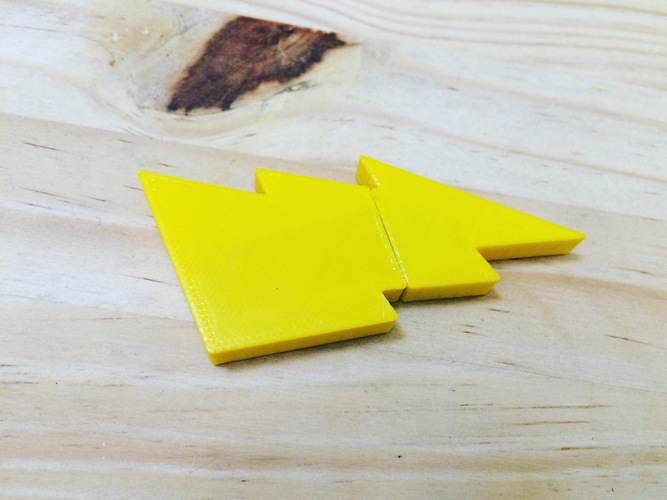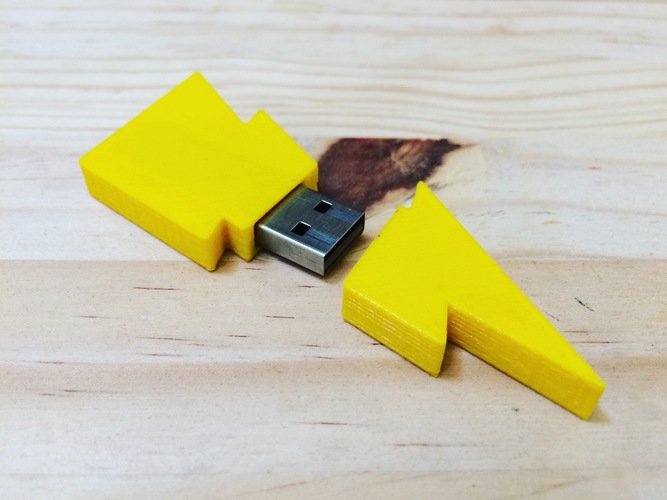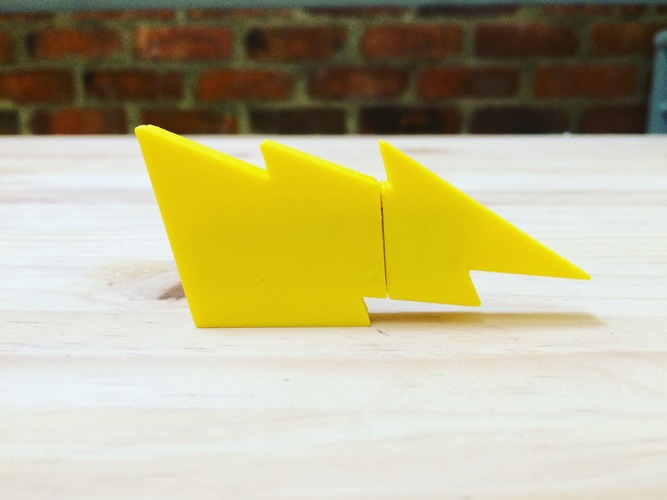 No Prints Yet

Be the first to upload a Print for this Design!
The lightning bolt flash drive 'casing' can either fit a Sandisk Cruzer Facet or a Kingston Data Traveler SE9. There are two different designs to accommodate the size of each flash drive. No support is needed, but that is also dependent on how your printer can handle overhang.
I glued the flash drive in the body with hot glue to secure it, I'm sure any glue would work.
The model was printed with Verbatim PLA Yellow.
02 LID - KINGSTON Lightning Bolt Flash Drive.stl
6.33 KB
01 LID - SANDISK Lightning Bolt Flash Drive.stl
6.33 KB
02 BODY - KINGSTON Lightning Bolt Flash Drive.stl
15.6 KB
01 COMPLETE - SANDISK Lighting bolt Flash Drive.stl
21.9 KB
01 BODY - SANDISK Lightning Bolt Flash Drive.stl
15.6 KB
02 COMPLETE KINGSTON Lightning Bolt Flash Drive.stl
21.9 KB