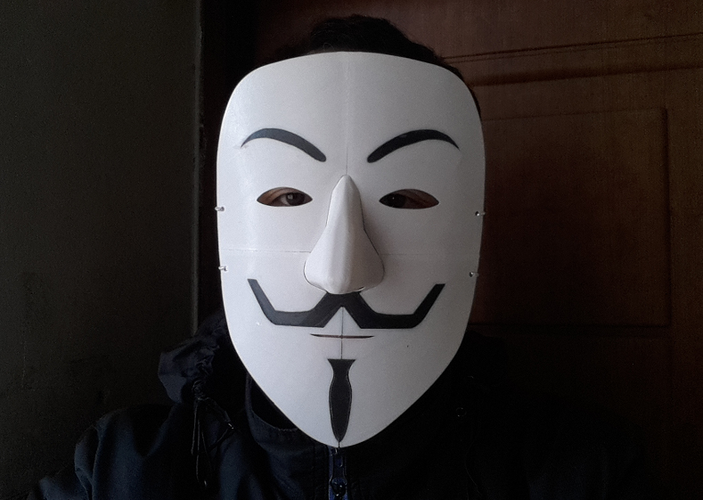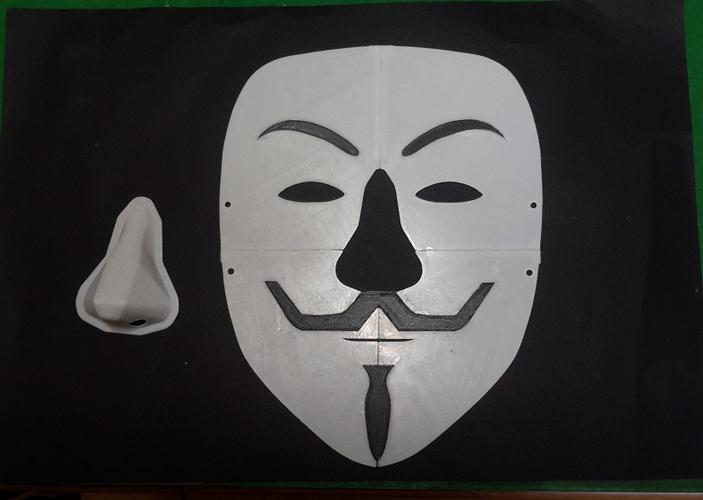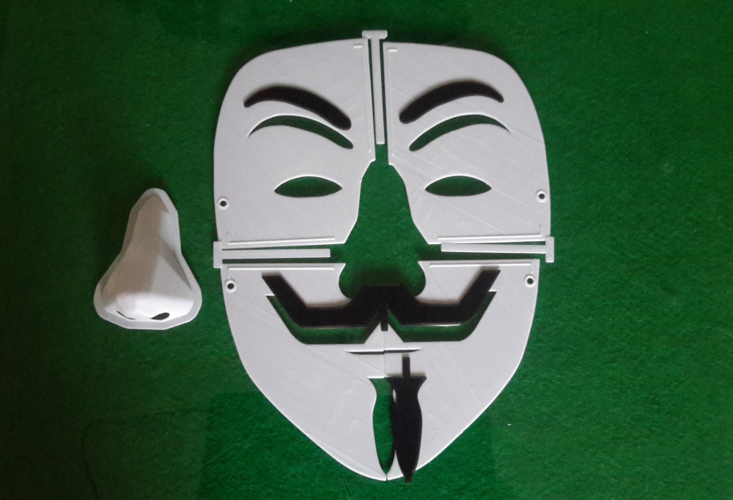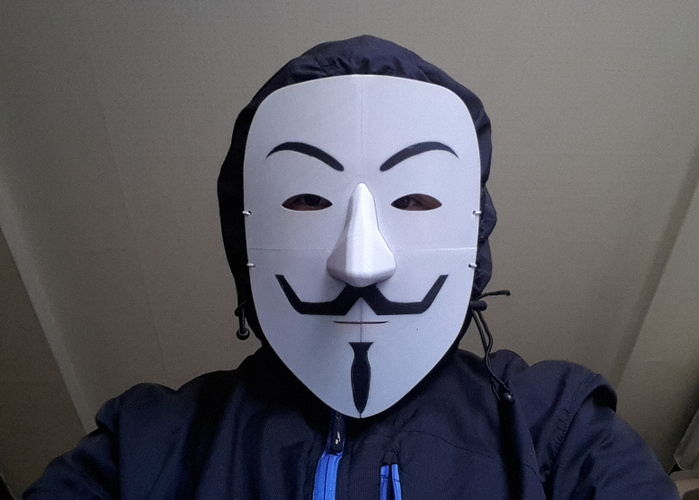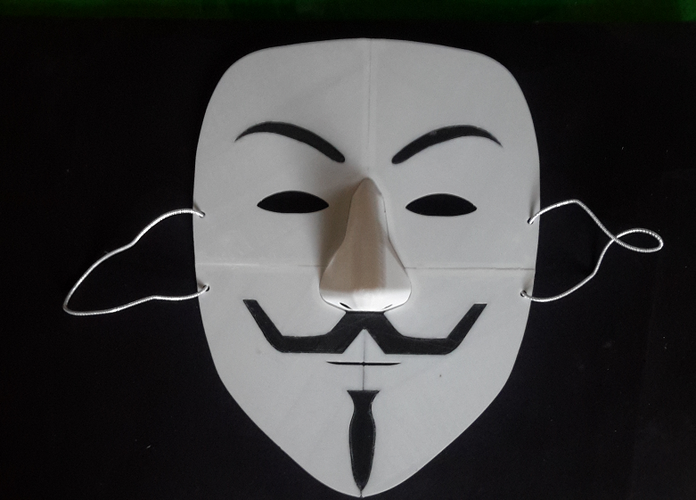 I designed a simple Guy Fawes mask like paper masks.
Print Settings :
 No Rafts and No Supports
 Resolution: 0.2mm layer thickness
 Infill:100%
How to assemble : 
 1. Glue upper and lower parts of face with stiffeners.  
 2. Fit eyebrows, a mustache, and a petit goatee into the face with CA glue. 
 3. Glue a nose. 
To wear the mask, you need some elastic cords.
face_lower_left.stl
88.1 KB
face_lower_right.stl
88.1 KB
face_upper_left.stl
145 KB
face_upper_right.stl
145 KB
stiffener_lower.stl
2.82 KB
stiffener_upper.stl
1.45 KB