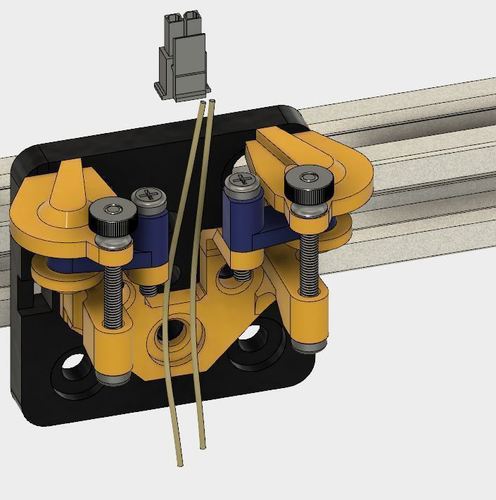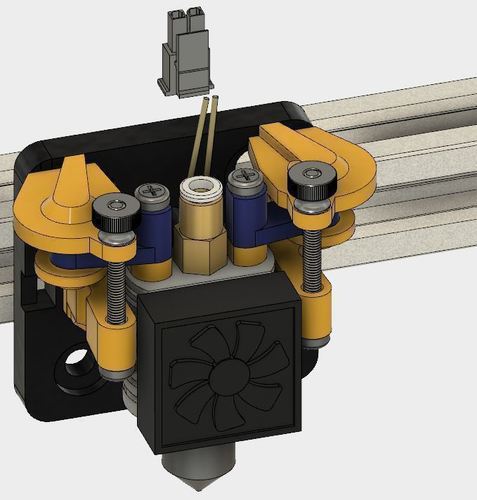 Use the thumb nut to adjust the preloading on the FSR sensor to find the sweet spot. Ideally a light tap on the nozzle tip to the bed should trigger the FSR. too much preloading will make the FSR less sensitive. too loose prelaoding will make the FSR too sensitive and unpredictable.
works with:
- deltaprintr mini hotend
- Openbuild v mini gantry plate
- FSR sensors
- Need (2) M3x16 and (2) M3x30
- JohnSL FSR board http://www.ultibots.com/johnsl...
Here's a quick assembly video in Fusion 360
assembly parts coming together
V3e fsr holder STL.stl
196 KB
v3e fsr push left.stl
61.1 KB
v3e fsr push right.stl
61.1 KB