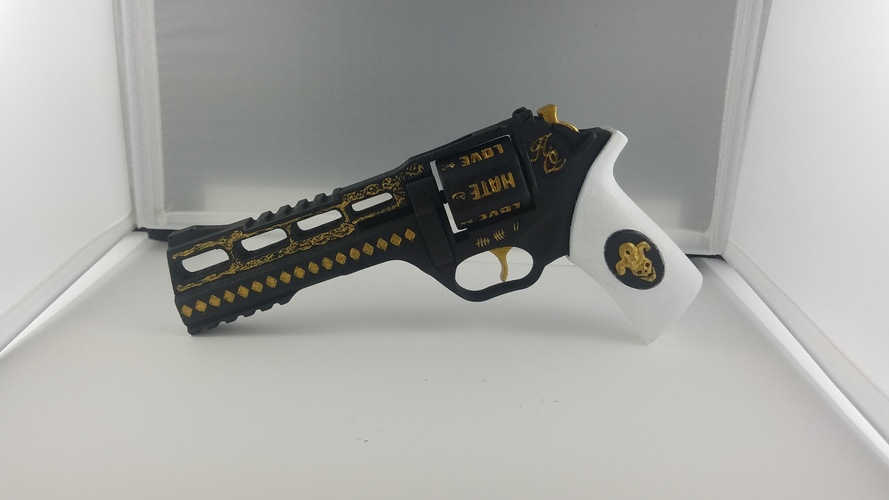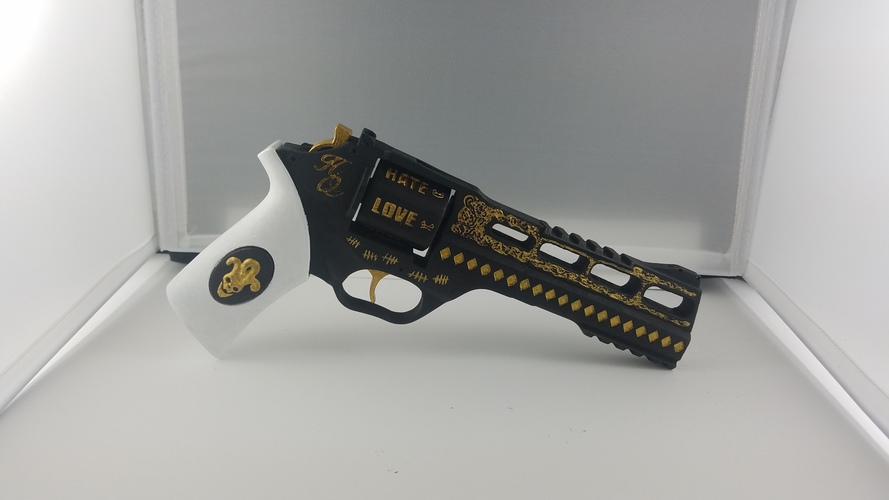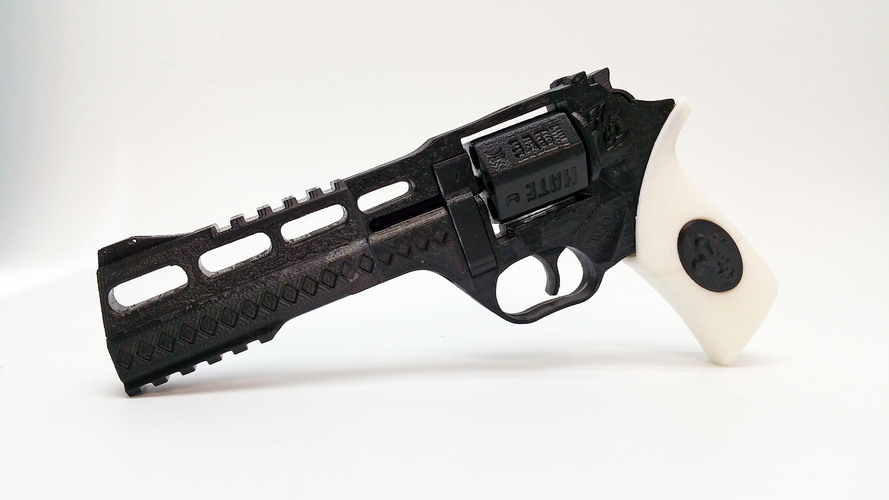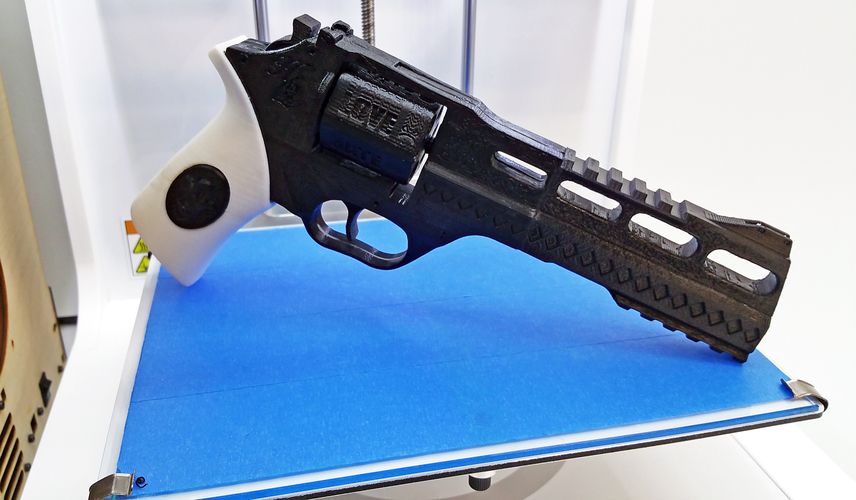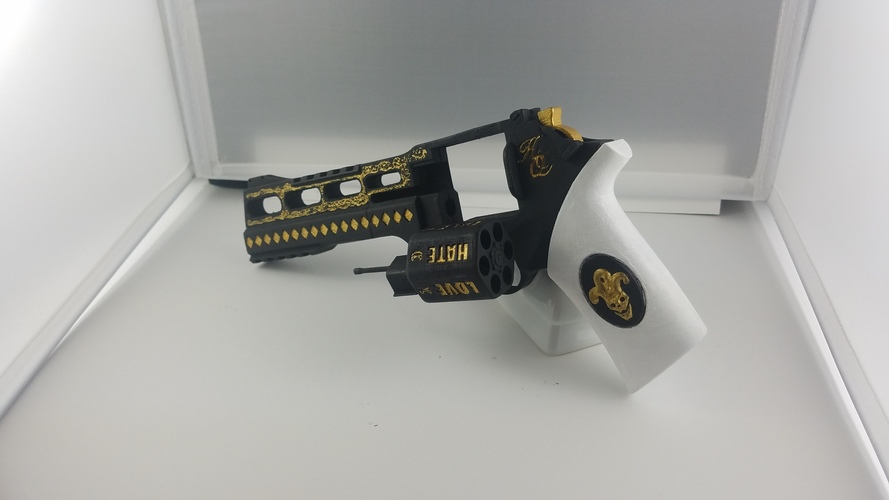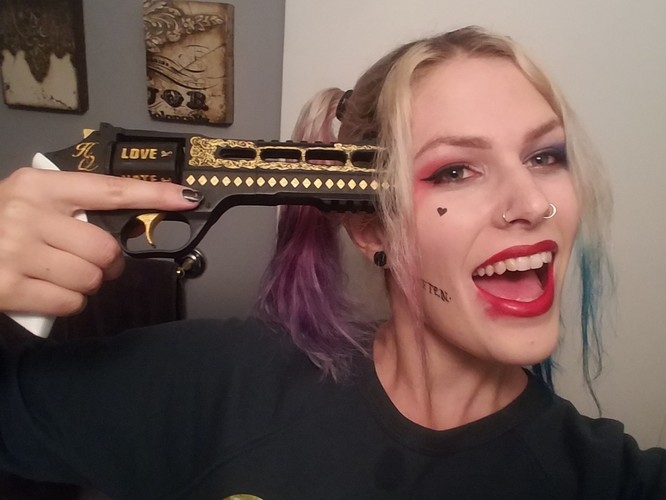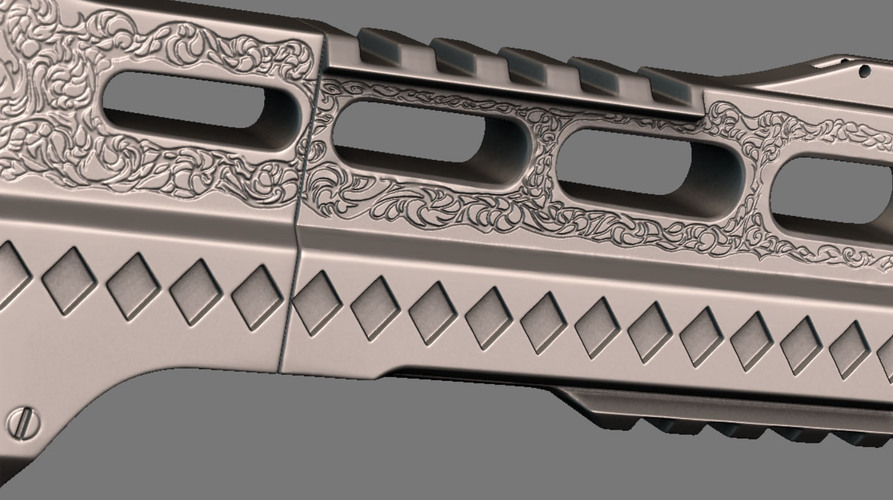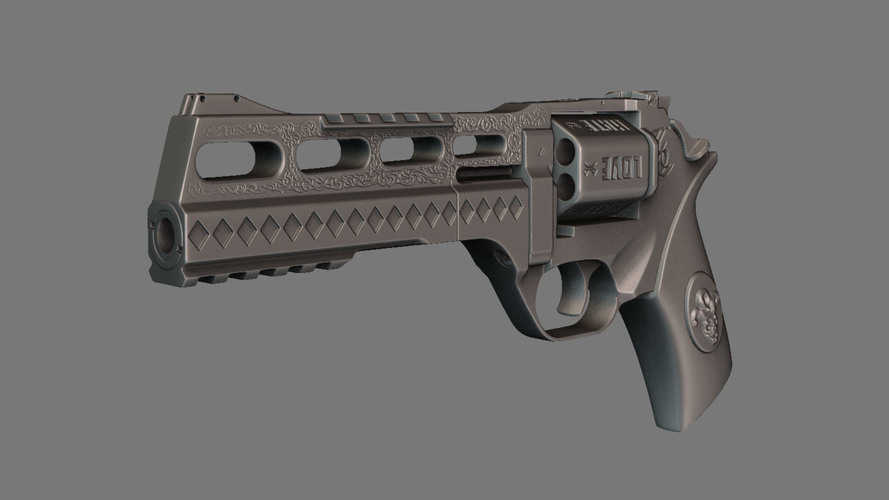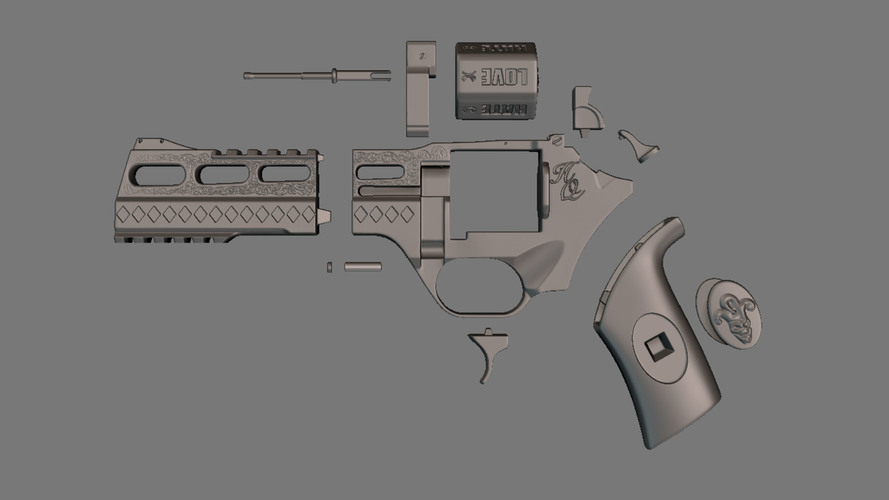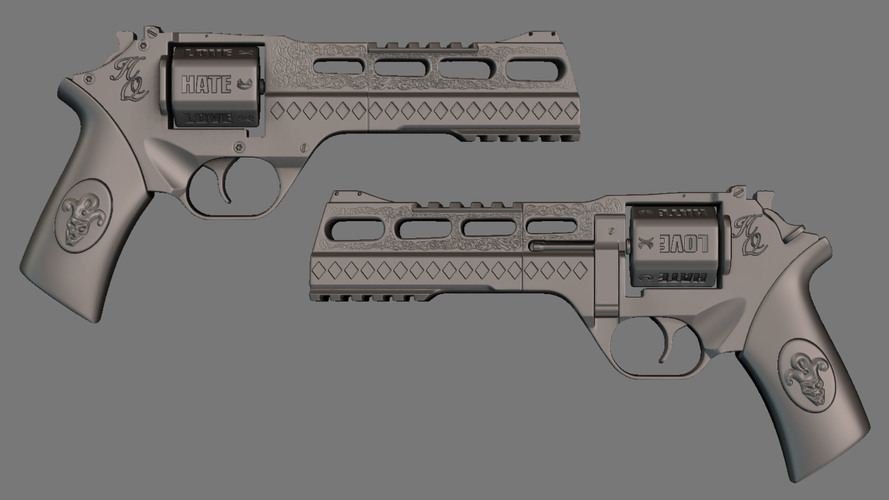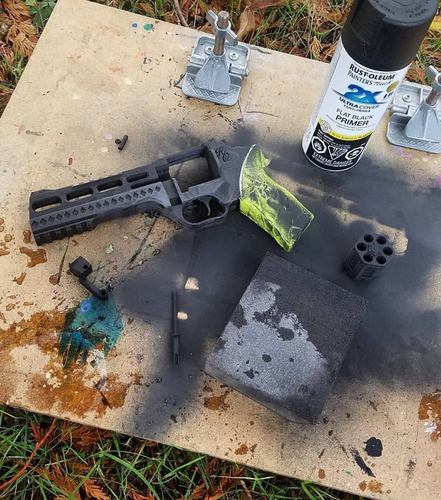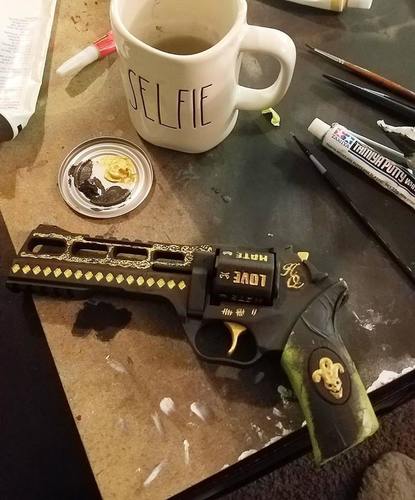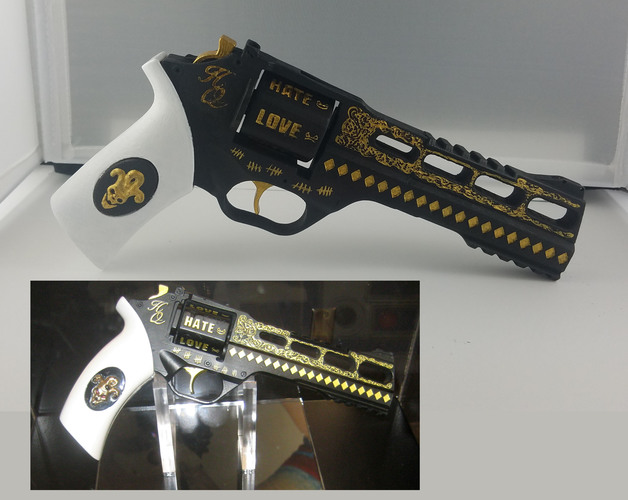 The Rhino 60DS handgun styled to match Harley Quinn's beautiful hand gun in Suicide Squad! I am very new to 3D printing and pretty happy with the result of this first print. The tick marks above the trigger I didn't model in because I thought Harley herself would have scratched them in as her tally went up! There are a few details that are a simple matter of painting that I'd like to fix. I'm very grateful I was able to work with the knowledgeable Noah Li-Leger in White Rock BC (On 3D Hub)
*UPDATE* Now including .pngs of the alphas I created for the designs.
<3 Enjoy the download.
IMPORTANT IF DOWNLOADING:
I have attached the original model part files, as well as the EDITED files that my 3D Hub used to print the gun. 
In the edited files, you can see how Noah cut the parts for printing, and they are at the proper scale.
I have also included the barrel and body together if you have a bigger build platform.
IF YOU USE THE ORIGINAL MODEL: Please note that it is tiny, and we printed it at 1300%
The gun length is 10.5" from barrel to handle. 
ENJOY PUDDINS <3 <3 <3
-HQ
LEFTBarrel_Alpha.png
212 KB
RIGHTBarrel_Alpha.png
265 KB
FINAL Loader (Edit 1).stl
1 MB
FINAL Loader (Edit 2).stl
2.21 MB
Pins Trigger and Firing Pin (Edited).stl
19.7 MB
Handle (Edited).stl
28.6 MB
Revolver_Arm (Edited).stl
30.1 MB
Revolver (Edited).stl
33.6 MB
Barrel (Edited).stl
47.8 MB
Body (Edited).stl
79.7 MB