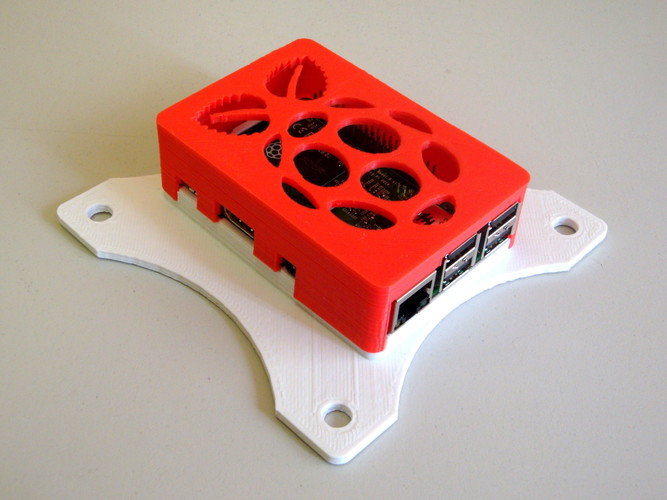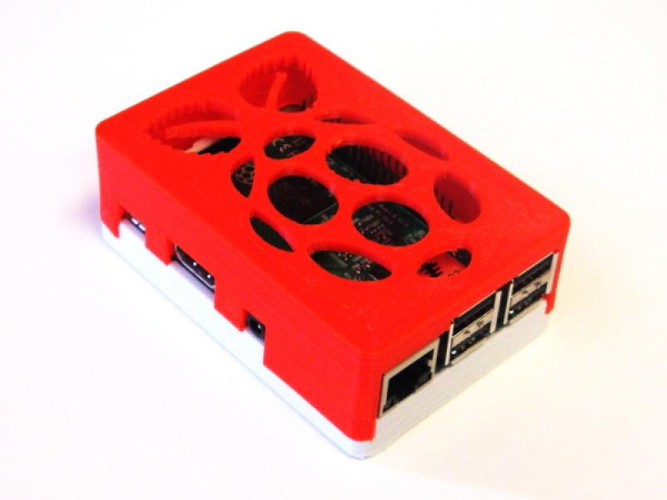 A busy Rasberry Pi can create a lot of heat, and cooling is important. When it comes to 3D printing, fast print is also important - you certanly wish to try it out as soon as posible. Push-to-fit is another cool feature, since we can't print screws just yet;)
There you have it all, and it's good looking!
You are certanly going to need to print rpi_top, and choice between rpi_bottom and rpi_vesa mount is up to you: VESA mount allows you to screw your RPI right to your TV, or anything else.
The box can be used with RPI 2 and 3.
Printed models can be purchased at DIYkits.eu shop.